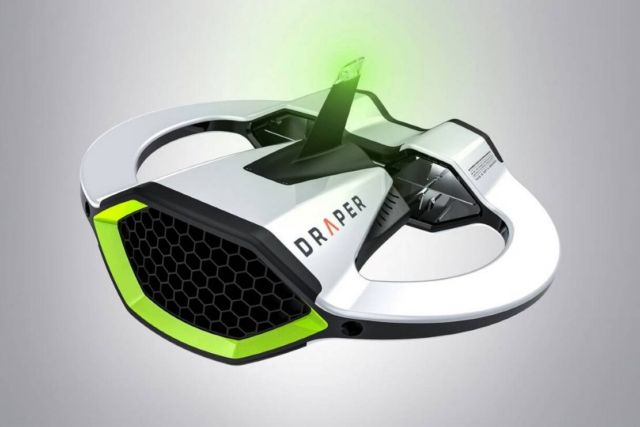 Autonomous underwater drone concept implementing Draper's microplastic sensor technology.
As an alternative to going to sea to collect water samples and transporting them to laboratories for analysis, Draper's portable sensor could be deployed in the ocean (e.g., aboard ships or on docks) to measure microplastics. The sensor is being designed to rapidly count, measure the size of, and determine the material makeup of microplastic particles in real time. This project leverages Draper's deep expertise in advanced sensor technology, microfluidics and ruggedized electronics.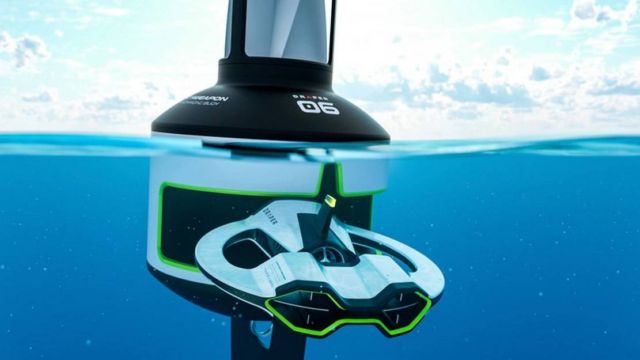 Ingested by sea life, microplastics in ocean water enter the food chain and potentially can affect human health. These tiny plastic particles sorb toxins such as PCBs, DDT, flame retardants and dioxins so readily that the concentrations of toxins on microplastics are significantly higher than in the waters around them. Assessing the risks posed by microplastics in the seas is hampered by lack of data, and conventional methods of collecting such data are laborious and costly.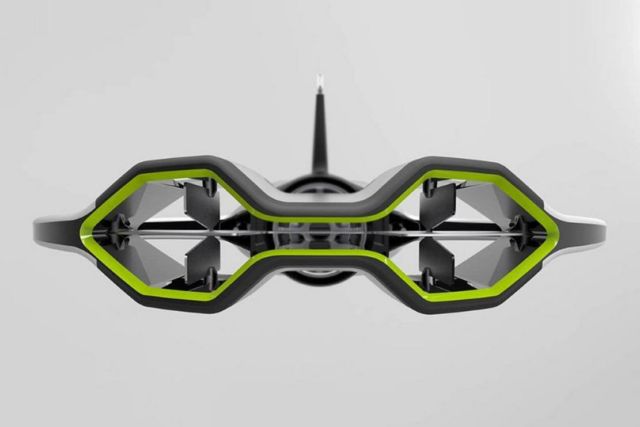 Draper has begun testing its prototype sensor in the field most recently on a boat deployed to the Northwestern Hawaiian Islands in partnership with the EPA. Future versions of the sensor could be installed on autonomous vehicles to monitor microplastics across large areas and even at various depths of the oceans.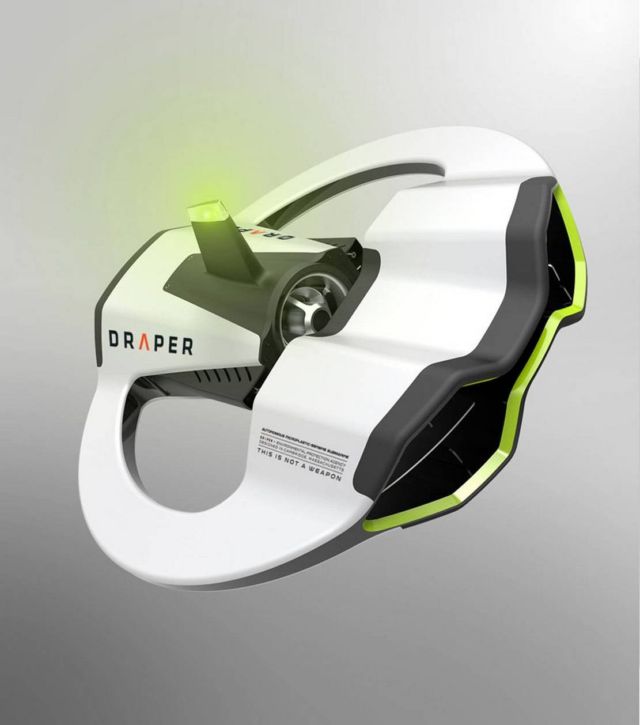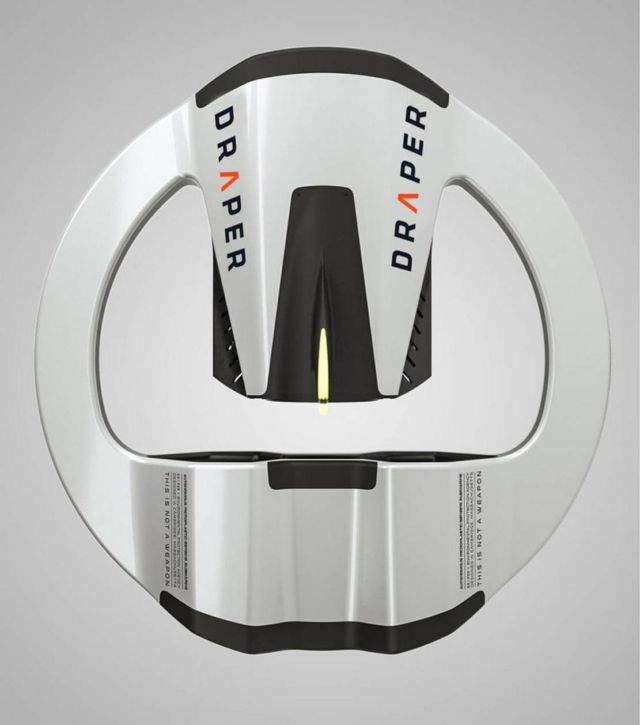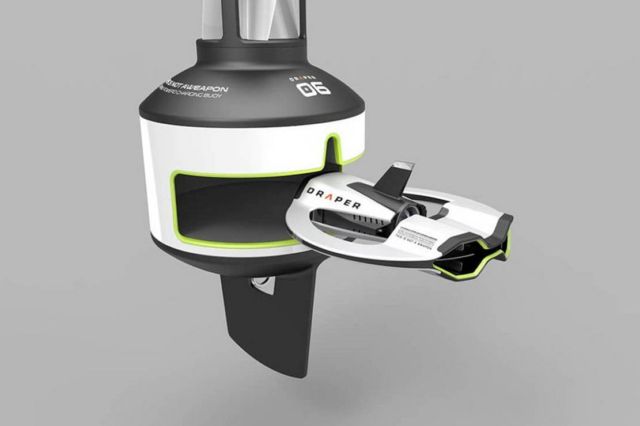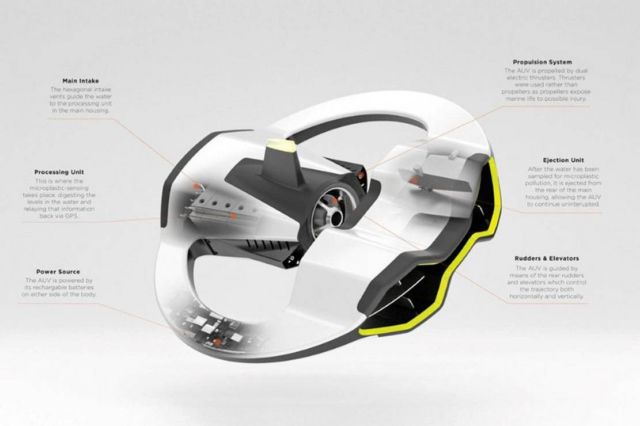 source Draper