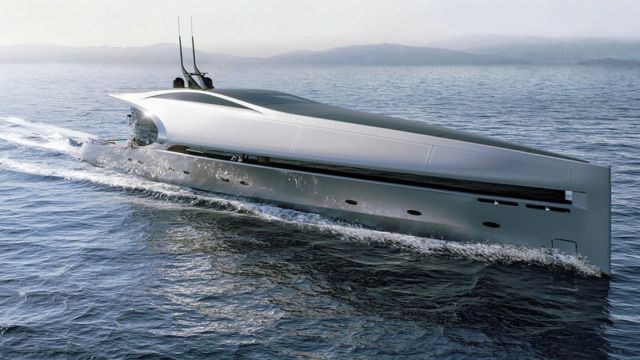 Unique 71 Superyacht concept is intended for cruising oceans in style and speed.
The 71-meter superyacht concept Unique 71, created by aviation specialists SkyStyle and Denison Yachting.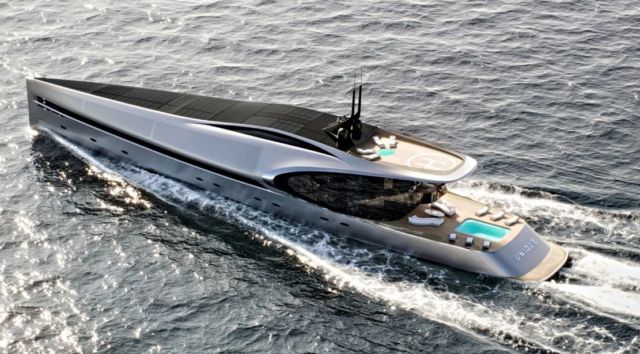 The futuristic superyacht characterized by a pointed bow, can reach a top speed of 30 knots and a cruising speed of 25 knots, can sleep up to 12 guests across a master stateroom, one VIP suite and four cabins.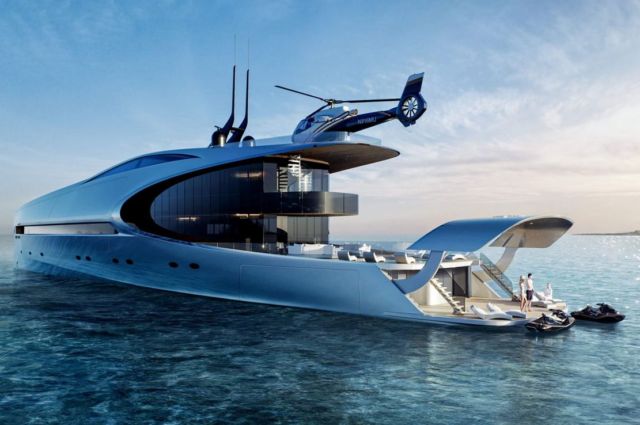 Her unique profile and a 13-meter beam embrace sporty characteristics, such as a sharp, pointed bow and three-dimensional surfaces. Other notable features onboard the yacht include a sky lounge sundeck, a jacuzzi, a touch-and-go helipad, and a plunge pool with an automatic cover.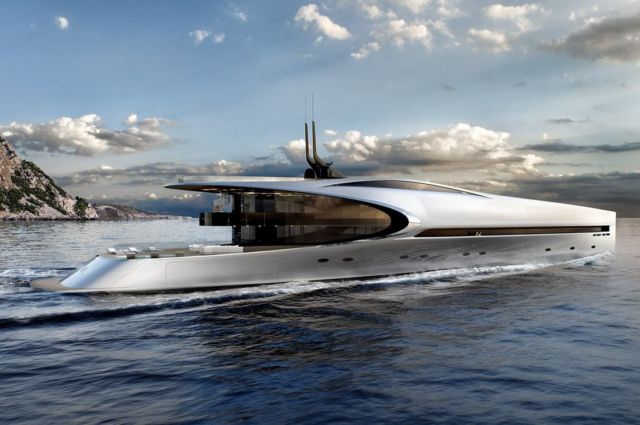 The yacht's interior is optimized to connect with the environment thanks to the generous transparent surfaces surrounding the social areas. The opacity of the glass panels that flank the yacht can be regulated to define the mood or increase privacy or transparency.