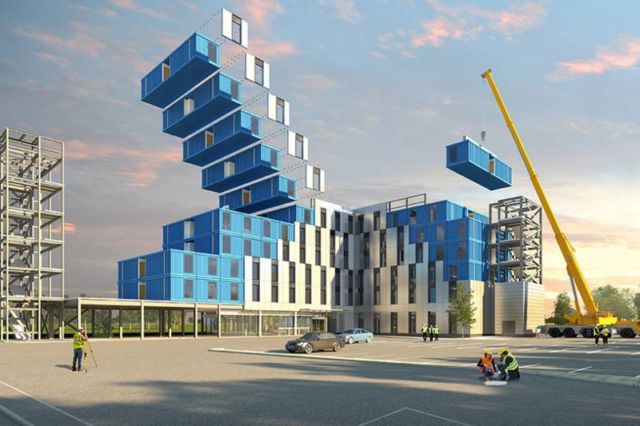 A unique prefab from steel shipping containers hotel, in Manchester.
A 220 bedroom modular hotel, the Holiday Inn Express in Trafford City, Manchester, UK, developed by Chapman Taylor.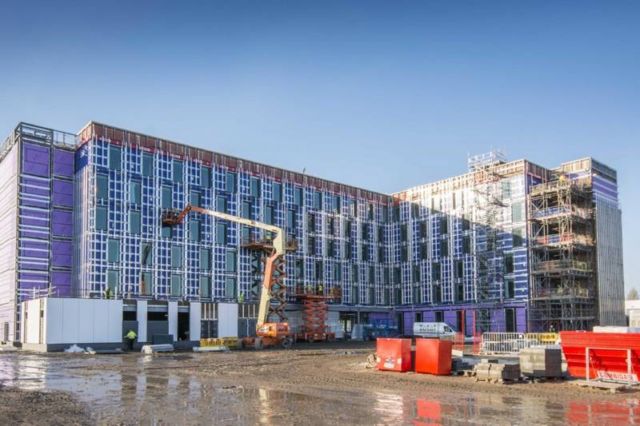 It is constructed from purpose-built steel shipping containers complete with fully factory finished interior fixtures and fittings, all of which are installed before being delivered to site.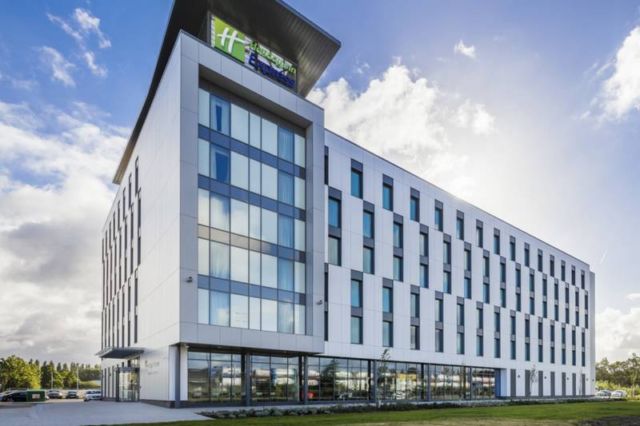 The modules are stacked on top of each without the need for additional supporting structure to enable fast installation on site. Each module consists of 2 bedrooms and a section of corridor and all of the 220 bedrooms were placed on site in less than 3 weeks, ready for external cladding to commence.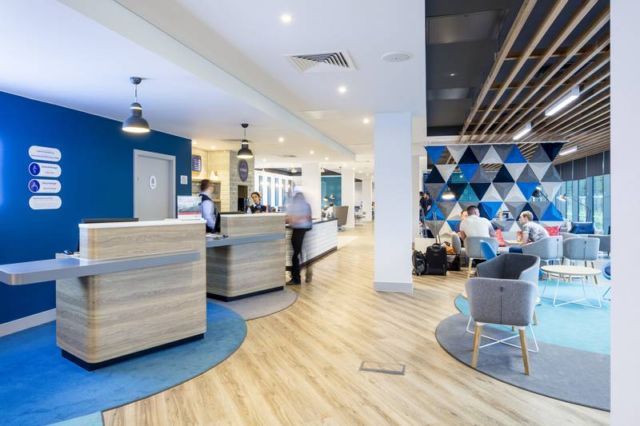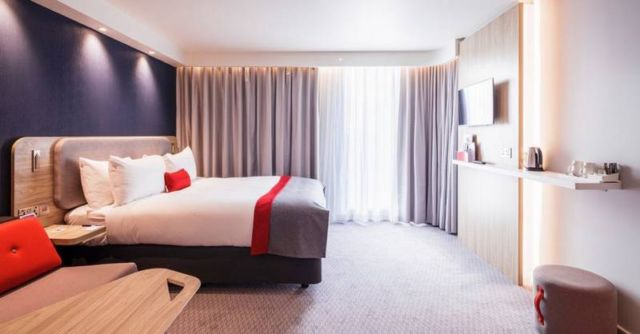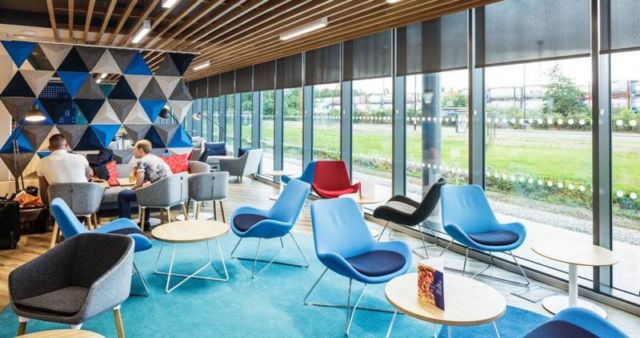 via inhabitat