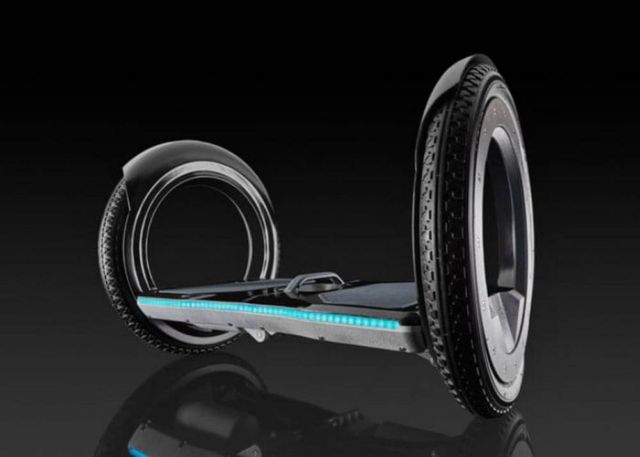 Created by ex-Tesla and ex-BMW engineers, UrmO is an ultra-light, foldable urban electric scooter.
UrmO electric scooter is capable of speeds up to 10 mph, 13 miles range with two hour charging time. Weighing 6.5 kg, the self-balancing scooter features a newly designed folding mechanism.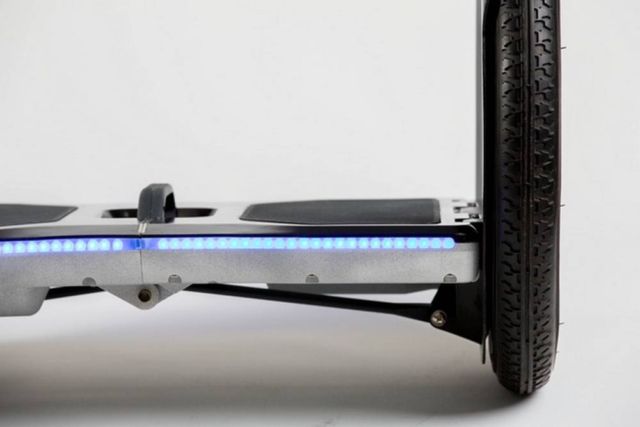 Despite our detailed planning, developing and manufacturing a high-tech product is a great challenge, as you can imagine. That is why we have worked unremittingly for the last two and a half years and will continue to work this way. Also, we are partnering with world renowned parts suppliers including tier one automotive OEMs in order to reduce production risks to a minimum. We love our vehicle and we think that everybody should get the chance to ride the UrmO.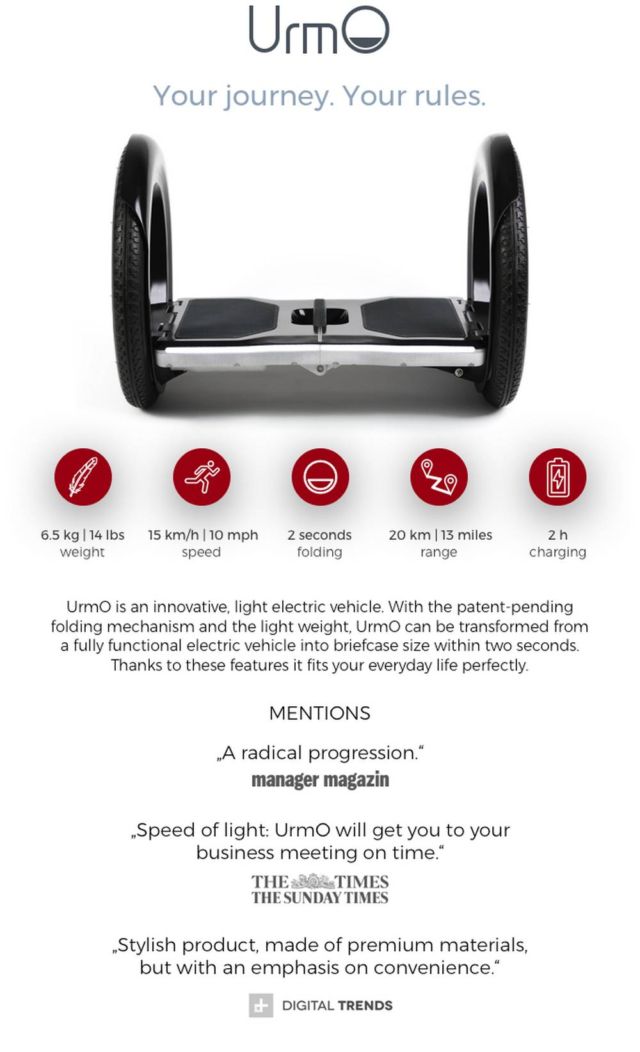 "We have already built several prototypes, to prove the technology and to be able to evaluate parts suppliers. The final product will be assembled by a contract manufacturer under our supervision."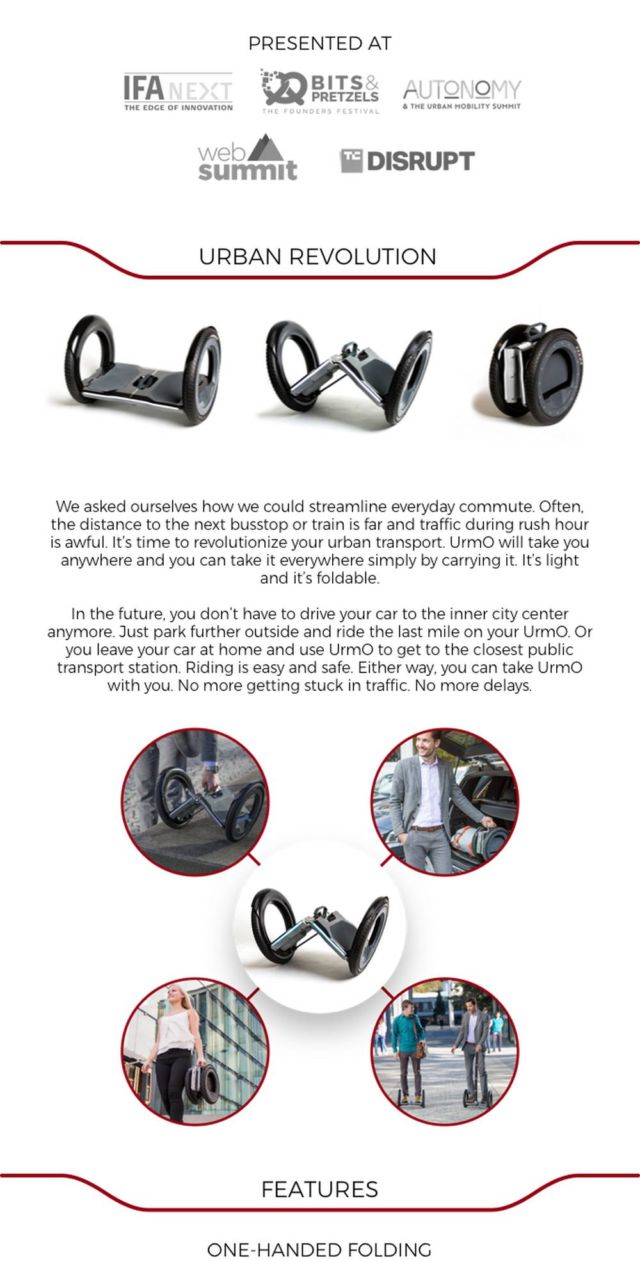 source Kickstarter