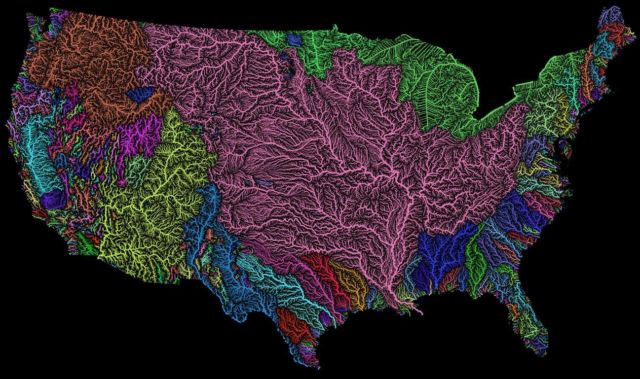 Take a look at this impressive high resolution digital prints of river basins of the US, in rainbow colors.
High resolution map of all the permanent and temporary streams and rivers of the contiguous 48 states in beautiful rainbow colors, divided into catchment areas.
Click the above image to enlarge
It shows Strahler Stream Order Classification. The higher the stream order, the thicker the line. Map made mostly with the open-source QGIS software.
High resolution digital prints for canvases or posters now available on Etsy.
via Daily Mail