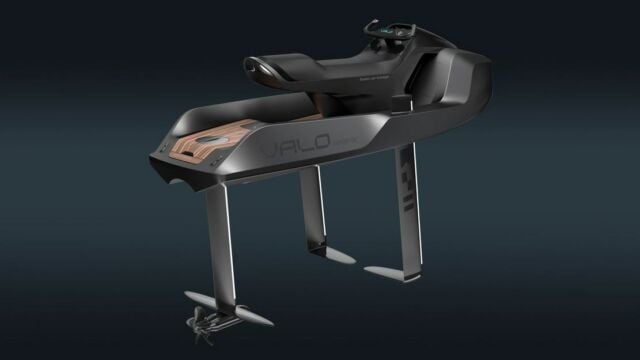 Valo hyperfoil is a high-performance, semi-autonomous, electric hydrofoiling vehicle with wings to fly above the water.
Valo is in a category all its own. Accelerating from 0 to 45 mph in 8 seconds. Slice through waves without a splash and carve tight turns effortlessly. Riding Valo is pure exhilaration.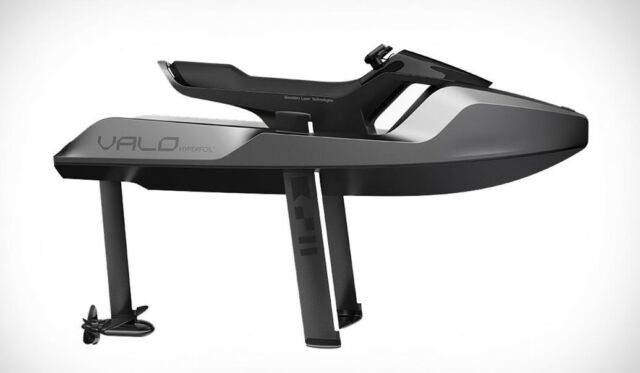 "Our world-class team has engineered self-landing rockets, hyperloops, drones, foiling yachts, and now this.
Together we harnessed the best of aerospace, motorsport and America's Cup racing technology to create this revolutionary weightless, flying experience."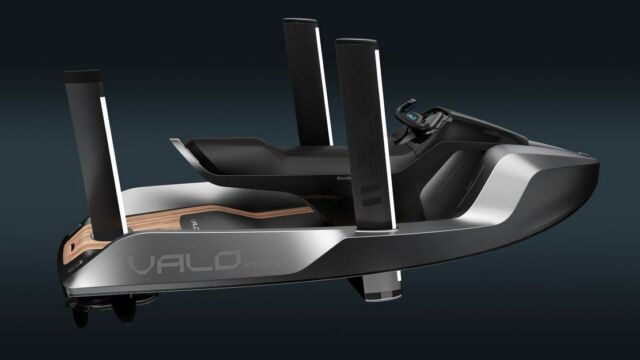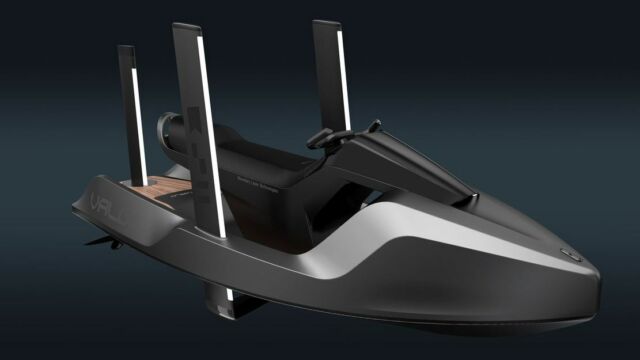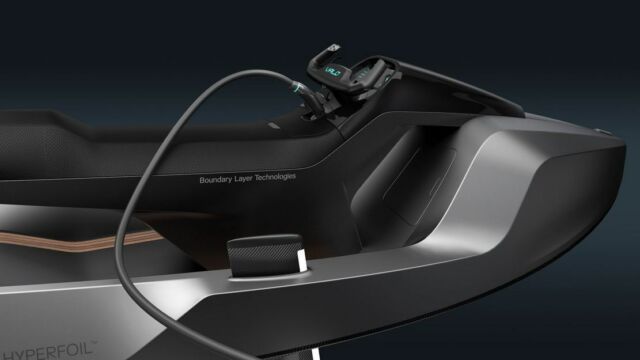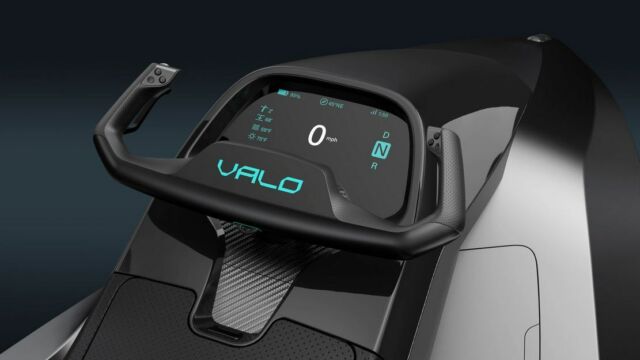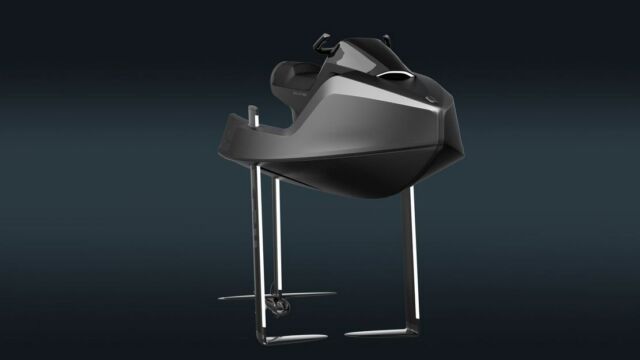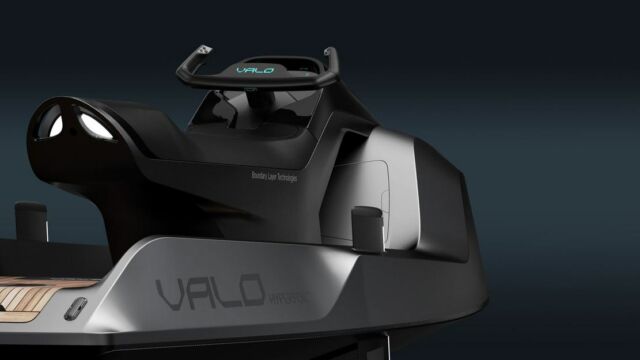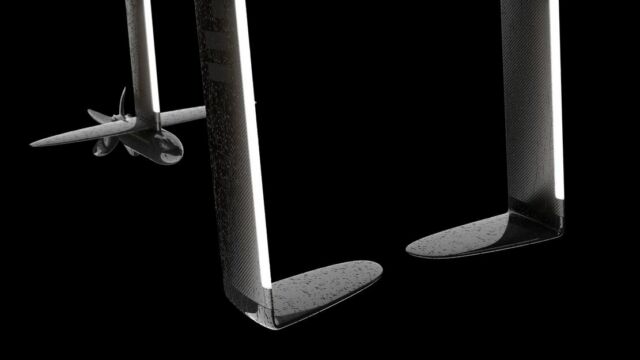 source Valo hyperfoil