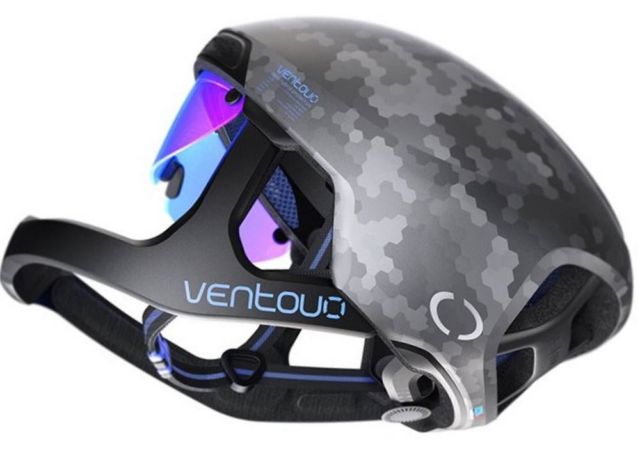 Ventoux Hybrid cyclists helmet designed to provide better protection for both amateur and professional cyclists.
Ventoux Hybrid cyclists helmet project come from the questioning, how to improve cyclists protection considering different needs requested by this activity, from a leisure use or as sporty activity.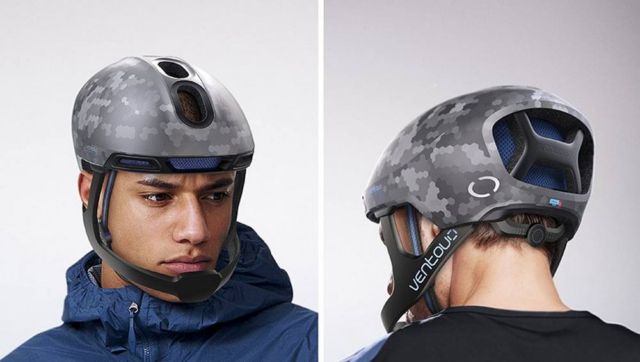 This product is made to offer a better protection in a light and compact format adaptable to every bike uses. From cycling specialist, to urban amateur and children in learning phase.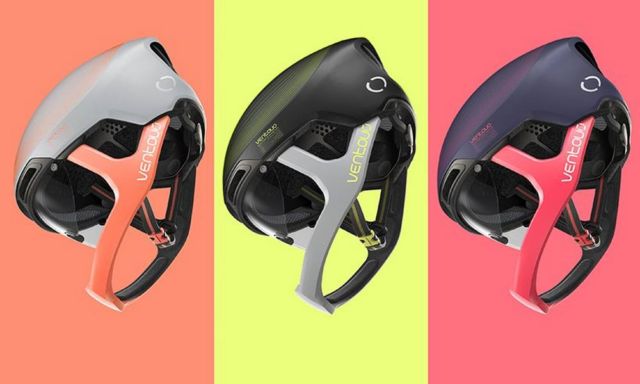 The main problem with the actuel product is the rotation of the helmet around the strap attach under the chin during frontal impacts on ground. This rotation uncover face and forehead which concentrate most of injuries.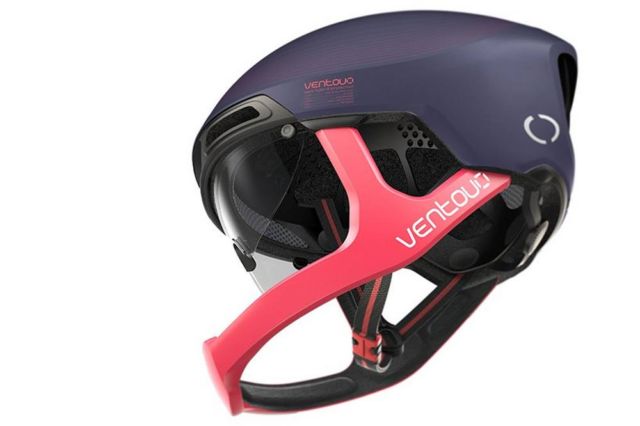 To improve user comfort, the helmet is equipped of different small cushions placed a specific head position but also integrate a mesh filter net in front and back aperture to protect from outside element (insects, cold, dirt…). The chin protection include also foam pillow and a textile covering for a better protection and quality of use.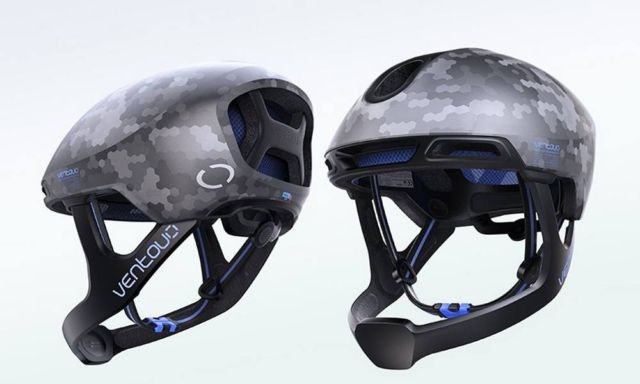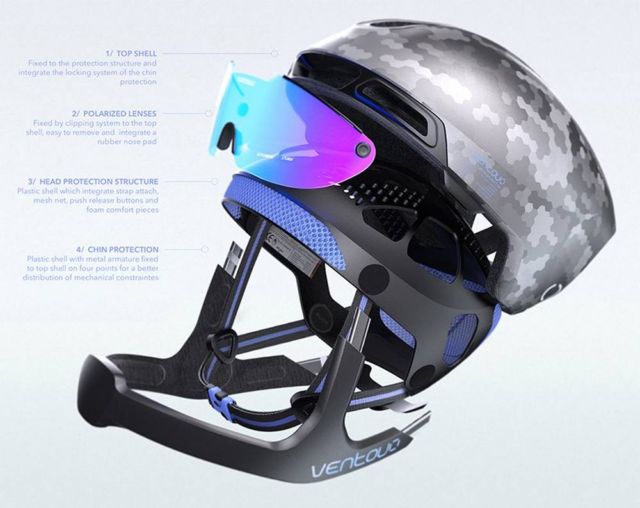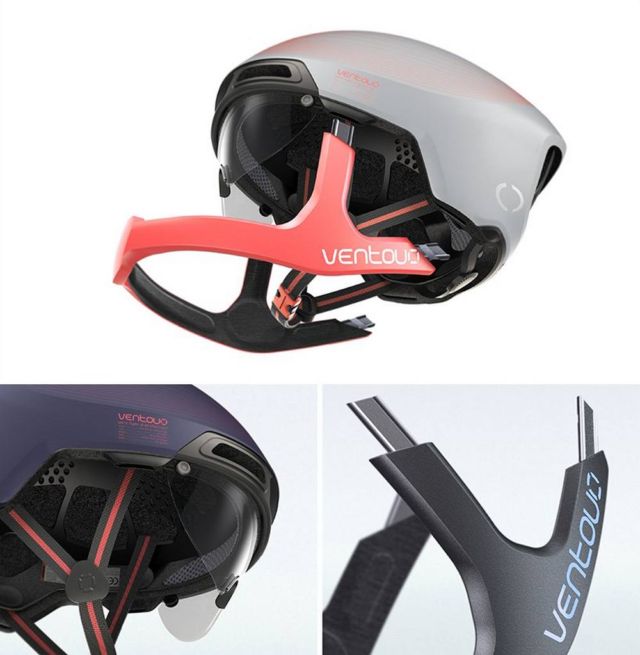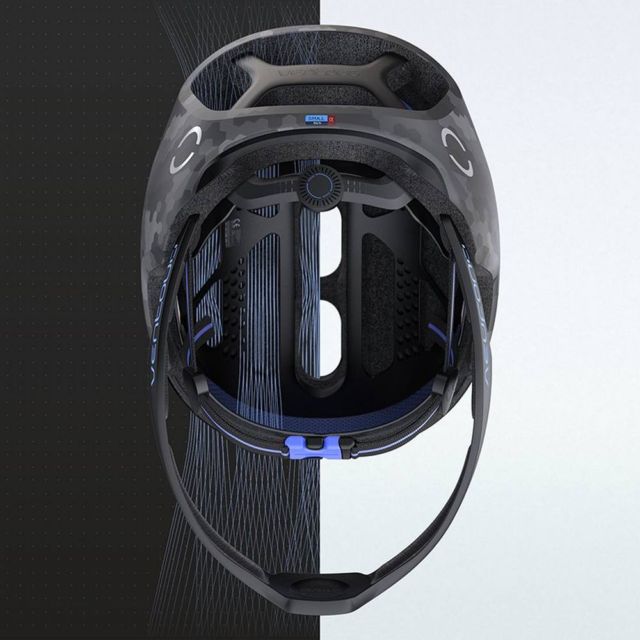 source studio-accent