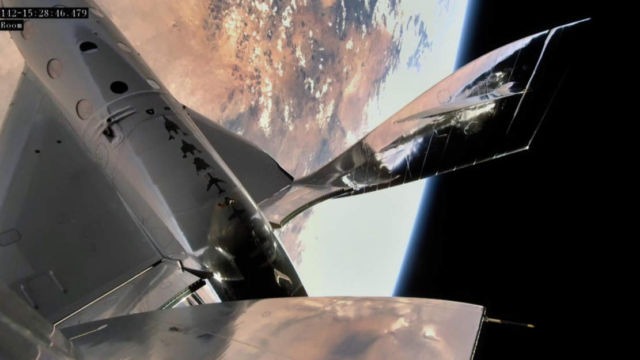 Virgin Galactic just completed its third spaceflight and the first ever spaceflight from Spaceport America, New Mexico.
Virgin Galactic's flight sees New Mexico become the third US state to launch humans into space.
VSS Unity achieved a speed of Mach 3 after being released from the mothership, VMS Eve, and reached space, at an altitude of 55.45 miles before gliding smoothly to a runway landing at Spaceport America.
On VSS Unity's flight deck were CJ Sturckow and Dave Mackay, while Kelly Latimer and Michael Masucci piloted VMS Eve. CJ, who flew as pilot-in-command, becomes the first person ever to have flown to space from three different states. The crew experienced extraordinary views of the bright, blue-rimmed curvature of the earth against the blackness of space. New Mexico's White Sands National Park sparkled brilliantly below. Their experience today gives Virgin Galactic's Future Astronaut customers a glimpse of what lies ahead.
Michael Colglazier, Chief Executive Officer of Virgin Galactic, said:
"Today's flight showcased the inherent elegance and safety of our spaceflight system, while marking a major step forward for both Virgin Galactic and human spaceflight in New Mexico. Space travel is a bold and adventurous endeavor, and I am incredibly proud of our talented team for making the dream of private space travel a reality. We will immediately begin processing the data gained from this successful test flight, and we look forward to sharing news on our next planned milestone."
source Virgin Galactic