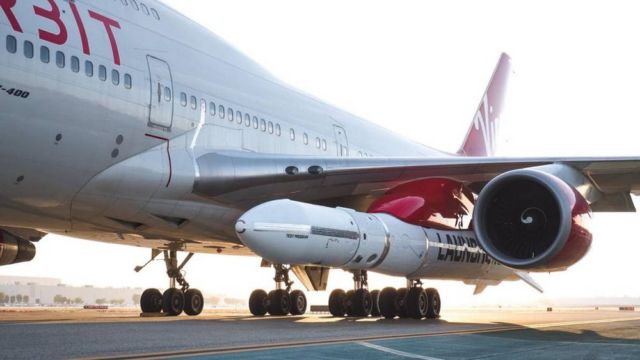 Virgin Orbit's LauncherOne meets Cosmic Girl specially modified 747, for the very first time.
These photos show the size of the rocket we attached to our 747. It will carry LauncherOne to more than 30,000 feet before the rocket engages its thrusters and flies into orbit early next year – traveling at 17,500mph, dropping off satellites and connecting the world.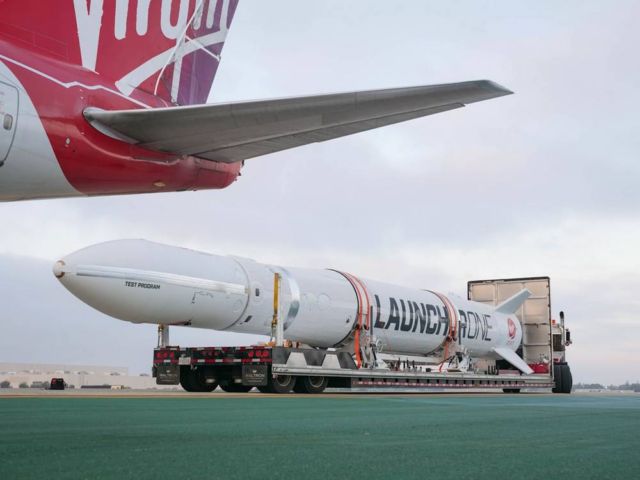 At 70 feet, it is twice the length of a London bus and will travel at more than 20 times the speed of sound. The rocket weighs 57,000 pounds, which is the equivalent to 25 small family cars. Launcher One's payload will carry satellites that could be as small as a loaf of bread and as large as a household fridge.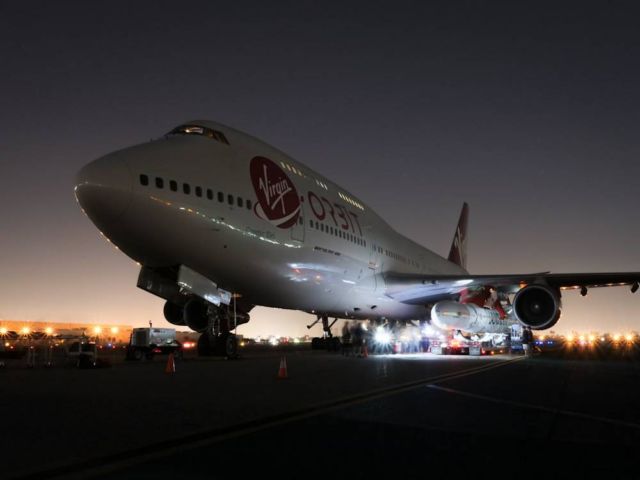 Cosmic Girl is the first 747 in history that has been converted to launch rockets. This means it can fly thousands of miles in any direction at 24 hours' notice to deliver to the right orbit. Currently, people have to wait between 18 and 24 months for manufacturing and a ground launch.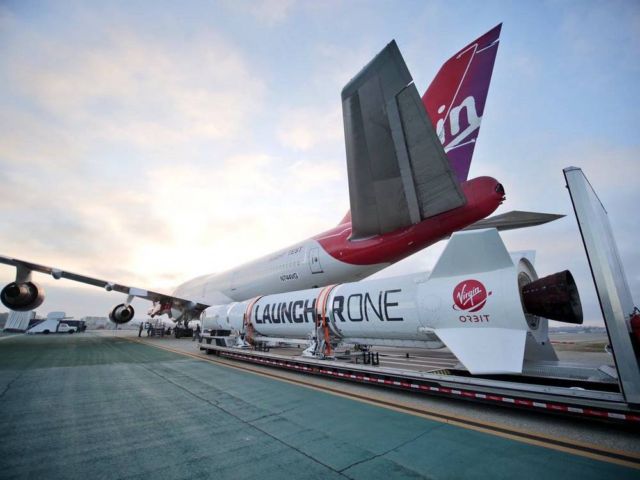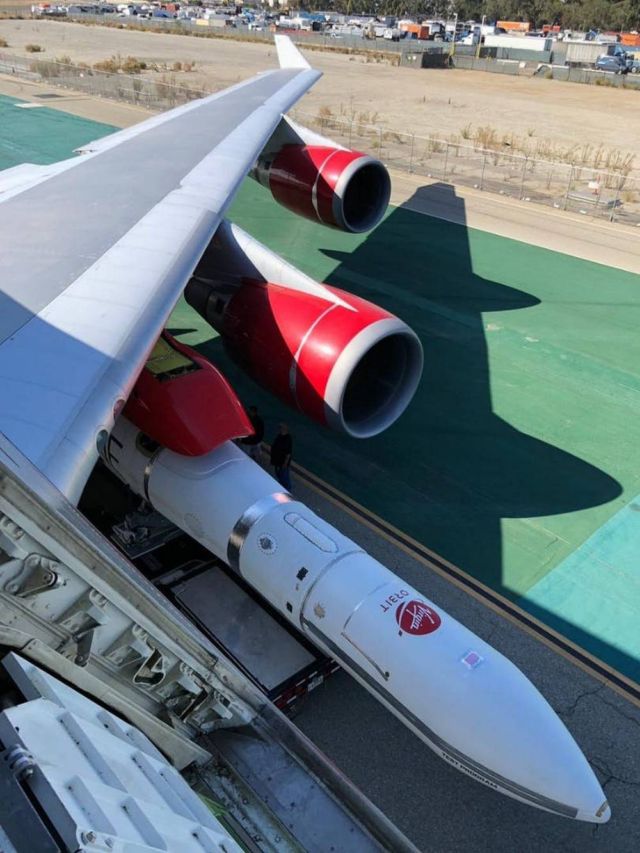 source Virgin