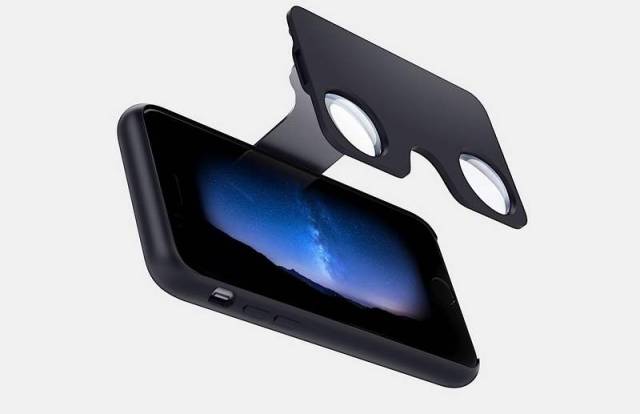 Figment VR is an iPhone simple, clever designed case, that turns into a virtual reality headset.
Figment VR is the world's first virtual reality viewer, built into a sleek phone case, that brings virtual reality in your pocket.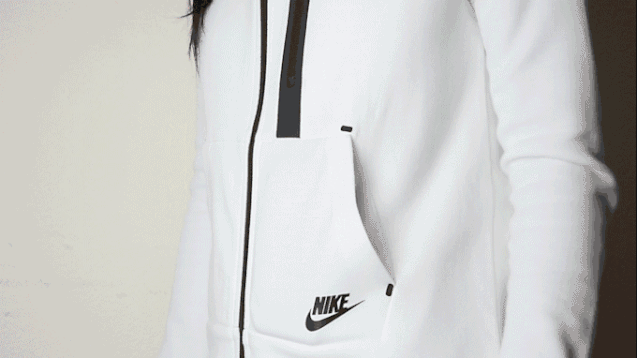 The trouble is that VR viewers are a little bulky, so you don't get to have these experiences wherever you go. Just like the best camera is the one that's with you, the same thing goes for VR viewers.) Oculus has great quality, but keeps you tethered to your desk and is a bit pricey. Google Cardboard, the next step in viewer evolution, is affordable, but it is still bulky and you might not carry it around everywhere. So when you're reading the New York Times, in line at the coffee shop and happen to see a link to its new immersive storytelling app, you can't experience the stories until you get home. And by then your mind will be elsewhere.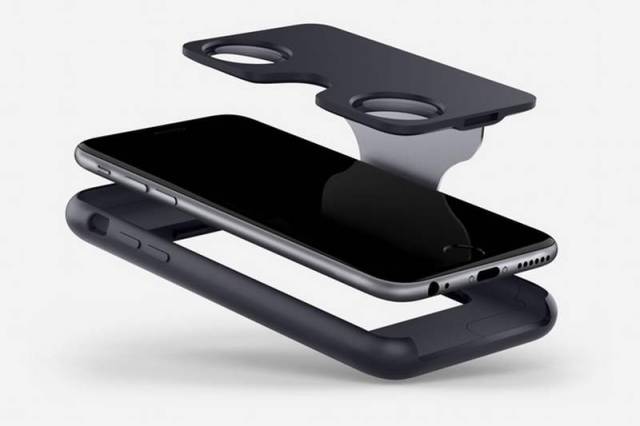 Figment uses your powerful iPhone to give amazing VR experiences. You can watch immersive VR movies & concerts, explore incredible travel destinations, and play games and more.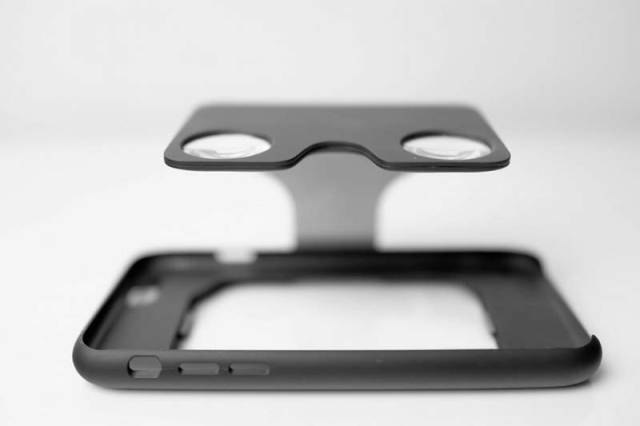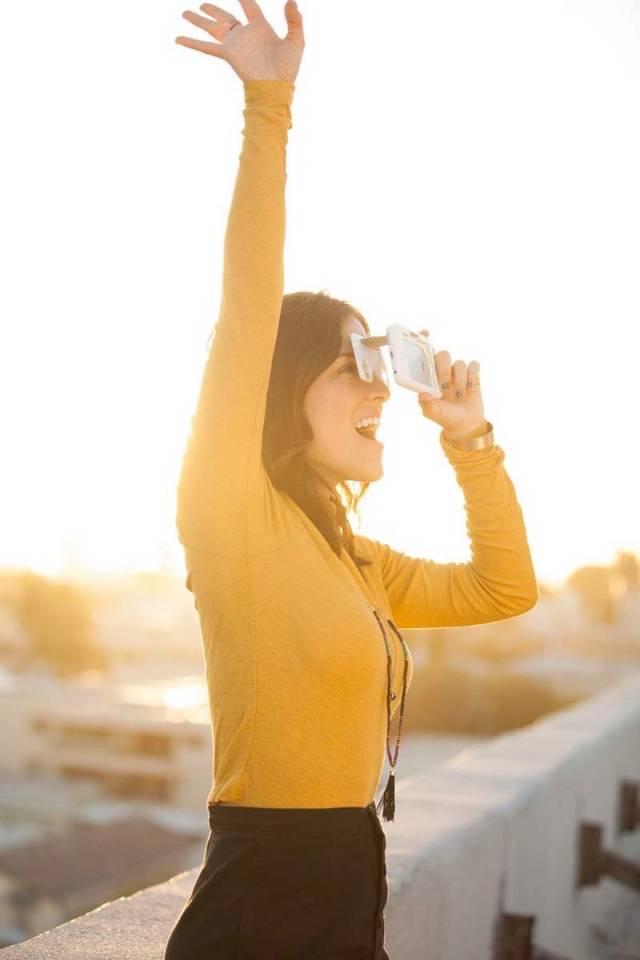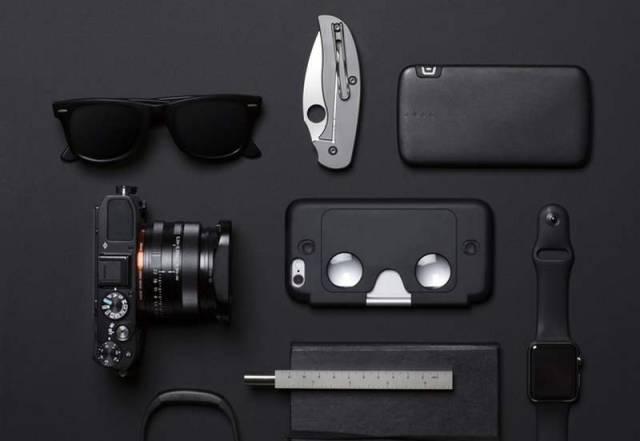 via kickstarter