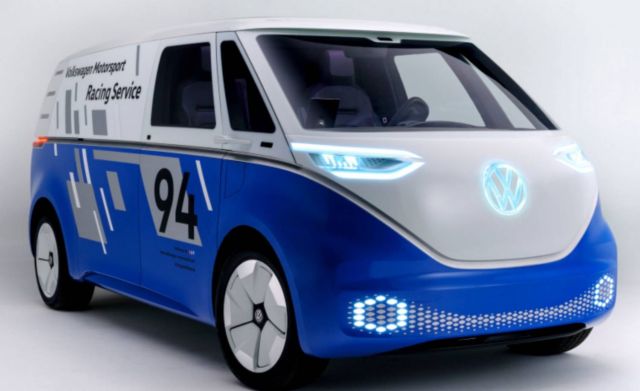 Here is the Volkswagen I.D. Buzz Cargo Motorsports concept outfitted to be a support vehicle for VW's I.D. R Pikes Peak electric race car.
These are the specs of VW I.D. Buzz Cargo Motorsports concept electric van:
From 48 kWh to 111 kWh battery for ranges up to over 550 km/342 miles (WLTP)
Modular Electric Drive Kit (MEB)
150 kW electric motor (rear-wheel drive) with option for AWD
Top speed of 160 km/h (100 mph)
800 kg (1,764 lbs) of payload
230 V, 16 A electric socket for tools
solar roof for up to 15 km of additional range a day
150 kW DC fast charging (80% in half hour in case of 111 kWh battery, and 15 minutes in 48 kWh battery)
11 kW on-board charger for overnight charging and 11 kW wireless charging system.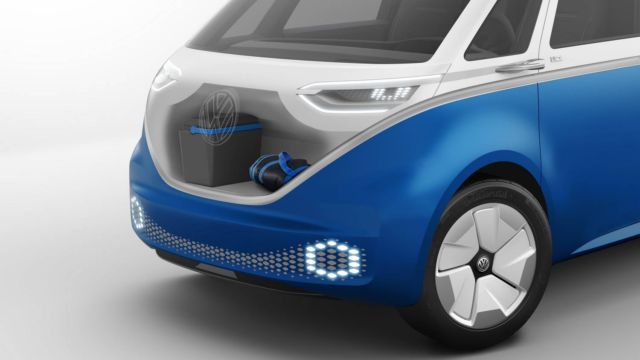 The transporter concept being presented at the IAA Commercial Vehicles in Hannover (20 to 27 September) is a progressive sibling of the I.D. BUZZ. That concept, which was presented in 2017 in Detroit, enthused people around the globe and will go into production starting in 2022. The new I.D. BUZZ CARGO was designed to be just as close to production level. The I.D. BUZZ was developed jointly by Volkswagen Commercial Vehicles and Volkswagen Passenger Cars. Volkswagen Passenger Cars focused on the van (people carrier) and Volkswagen Commercial Vehicles on the cargo version. Both models are members of the I.D. Family – a new generation of fully connected electric vehicles delivering the ranges of today's petrol vehicles, a progressive design-DNA and impressive space. Another key unique selling point of the I.D. Family is the scalability of its batteries. The models can be delivered with different battery sizes according to the vehicles purpose of use and budget. And this applies also to the future I.D. BUZZ CARGO, which like all models in the I.D. Family is based on the Modular Electric Drive Kit (MEB). With the MEB it is possible – dependent on battery size and the model concerned – to achieve ranges of about 330 to over 500 km (as per WLTP).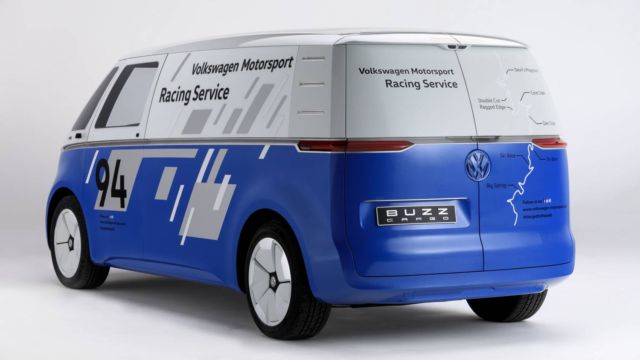 Era of electric mobility begins
This concept vehicle shows how Volkswagen Commercial Vehicles is launching into the new era of electric mobility. Back in August, the company already presented the brand's first all-electric van with the world premiere of the new e-Crafter. While the e-Crafter launched as a panel van with an overall length of 5,986 mm and a maximum payload of 1.75 tonnes, the I.D. BUZZ CARGO concept is positioned in the size class beneath the Crafter. The payload (maximum load) of the concept vehicle is 800 kg; the I.D. BUZZ CARGO is 5,048 mm long, 1,976 mm wide and 1,963 mm tall. Its wheelbase measures 3,300 mm. By the way, the rear overhang was extended by 106 mm, making the cargo version of the I.D. BUZZ significantly longer than the van shown in Detroit.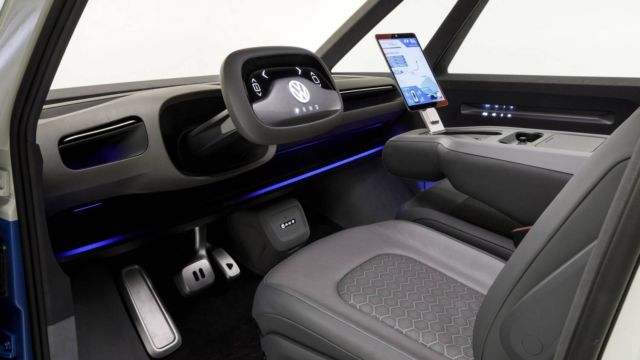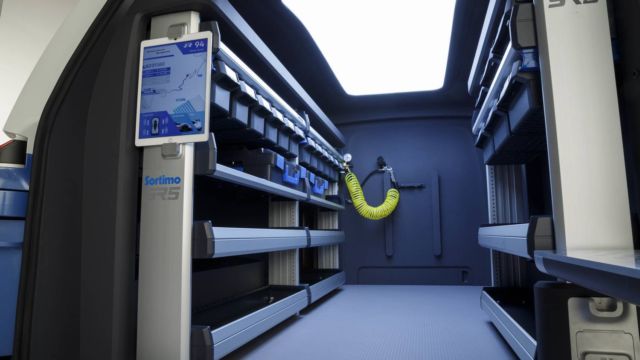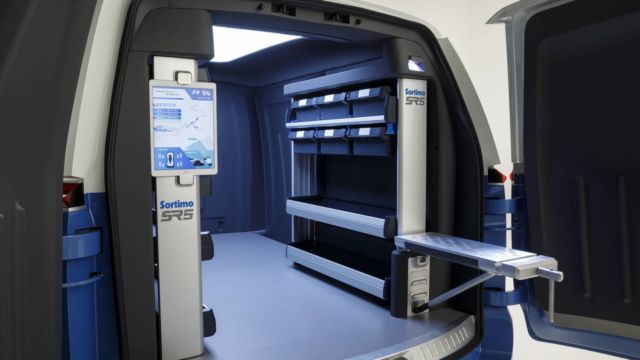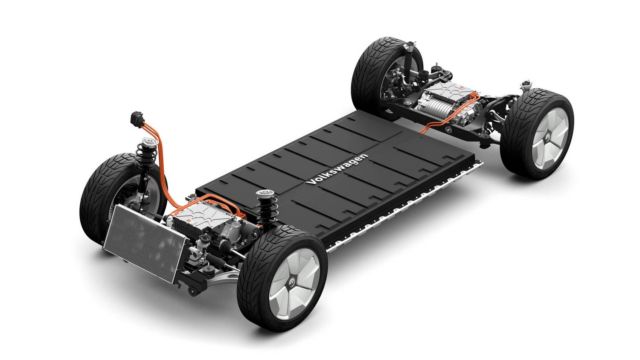 Images Credit: Volkswagen