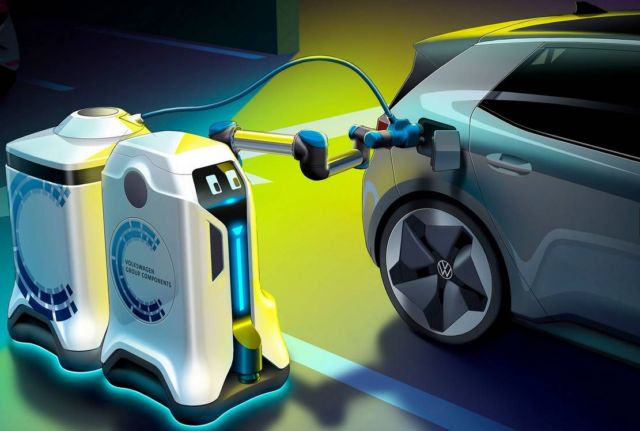 Volkswagen's mobile charging robot drives itself to the vehicle that needs charging, completely autonomously.
Revolution in the underground car park – Volkswagen lets its charging robots loose.
Volkswagen Group Components provides a glimpse into the future in which the search for charging stations for electric cars comes to an end.
After it is started via app or V2X communication, it drives itself to the vehicle that needs charging and communicates with it. From opening the charging socket flap to connecting the plug to decoupling – the entire charging process occurs without any human interaction.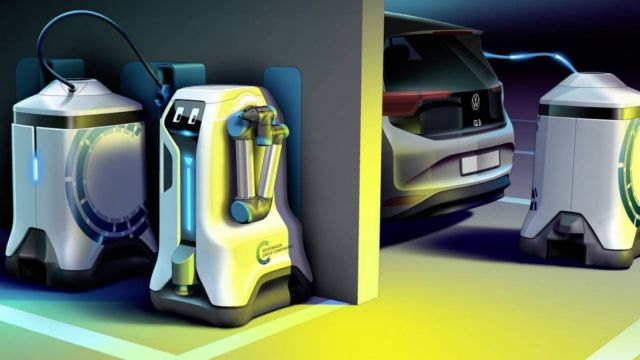 The highlight: the mobile robot brings a trailer in the form of a mobile energy storage device to the vehicle and connects them; it then uses this energy storage device to charge the battery of the electric vehicle. The mobile energy storage device stays with the vehicle during the charging process.
The robot, in the meantime, charges other electric vehicles. Once the charging service is complete, the robot collects the energy storage device and brings it back to the charging station.