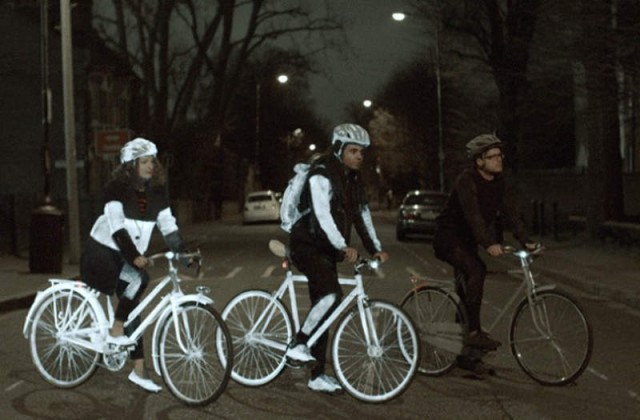 Volvo's reflective Lifepaint protect cyclists at night, by helping cars spot you.
Volvo LifePaint a unique reflective safety spray, invisible by daylight, it shines brightly in the glare of car headlights. Making the invisible, visible.
It washes off and not affect the color or surface, lasting for a week after application.
Lafepaint can be applied to clothe, shoes, backpacks, helmet, seven dog collars.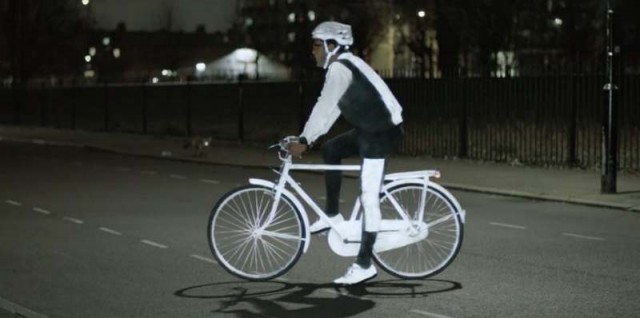 Read more at LifePaint