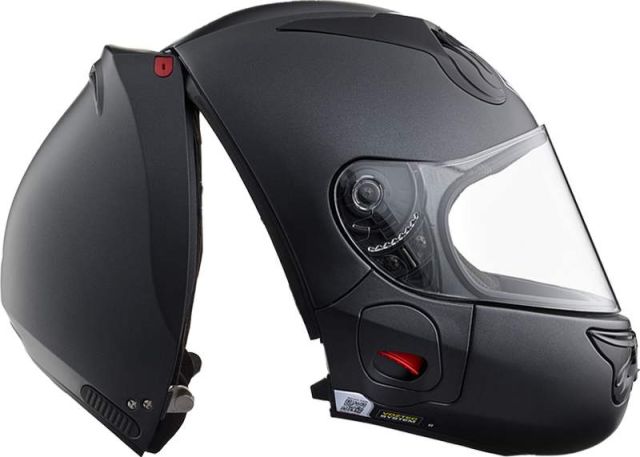 The Vozz RS 1.0 helmet has a revolutionary design, doesn't need a chinstrap and is both safe and more comfortable.
Vozz RS 1.0 full face helmet has a rear access design, which replaces the chinstrap with an adjustable chin cup, allows for a closer fit.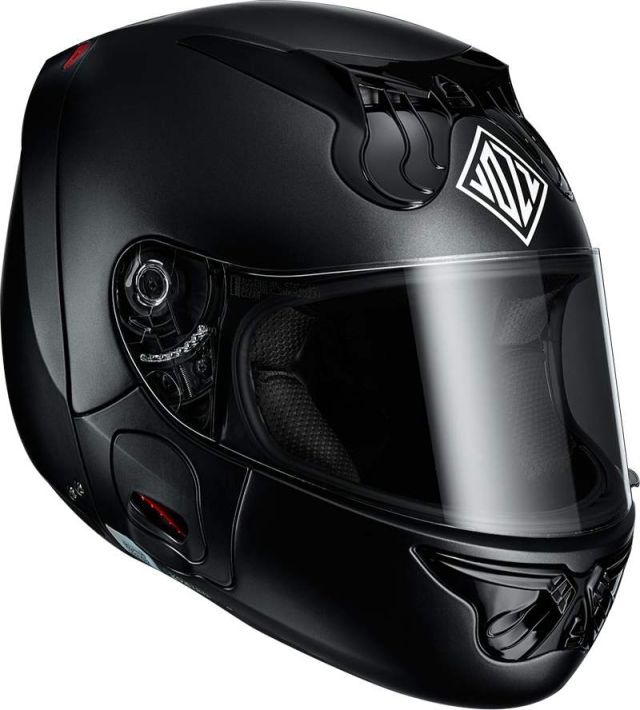 A rear hinged helmet for "click together" closing instead of pull on pull off. One, which solved the problem of helmets coming off under impact and not coming off after impact.
It has an emergency safety release system and fully adjustable chin cup that replaces the old-fashioned chinstrap. Both features significantly improve the safety of full face helmets by allowing medical personnel access in case of an accident and avoiding strap creep as well as allowing the lower edge of the helmet to be rolled producing a helmet with fewer snag points.
source Vozz helmet