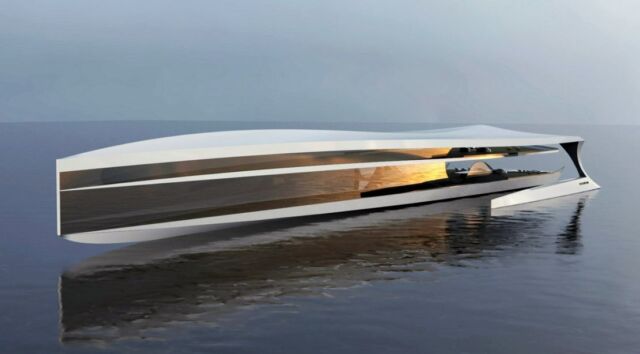 Wakinyan trimaran megayacht is 130 meters long floating bird that has a total width of 38 meters.
Designer Aras Kazar followed his sleek line on this project as well. Wakíŋyaŋ is a Lakota word for "thunder." The word is usually translated as "Thunder Spirits", "Thunder Beings," or "Thunder Birds."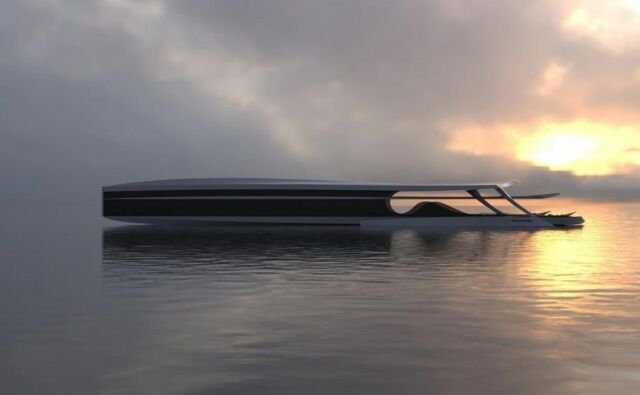 The full glass decks provide almost 360 views with lots of natural light for the interior. It is also equipped with all-electric and hydrofoil technology that can reach a maximum speed of 32 knots.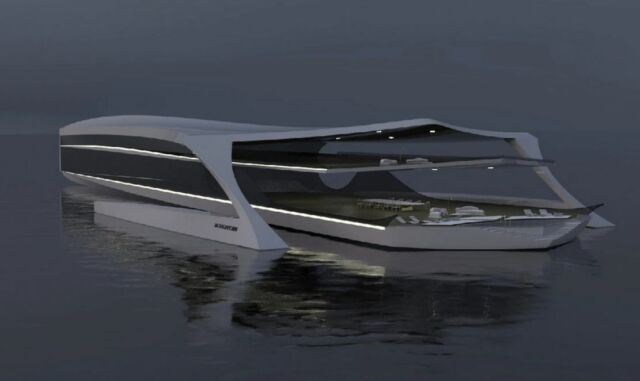 The interior design follows the soft, gentle, cloudy feeling of the exterior, Wakinyan is designed to make you feel calm and relaxed whether you are enjoying it from inside or just looking at it from outside.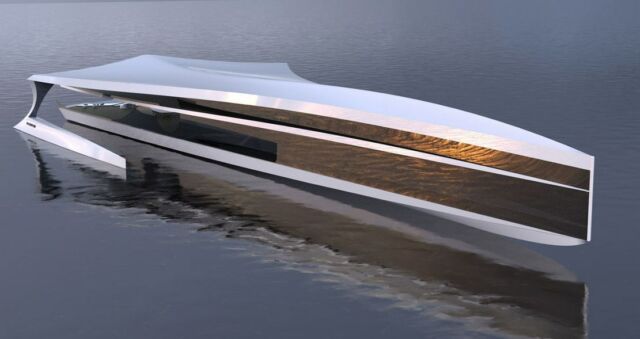 The pool on the aft, a spa inside, 5 bedrooms, 1 master bedroom, and comfy crew cabins.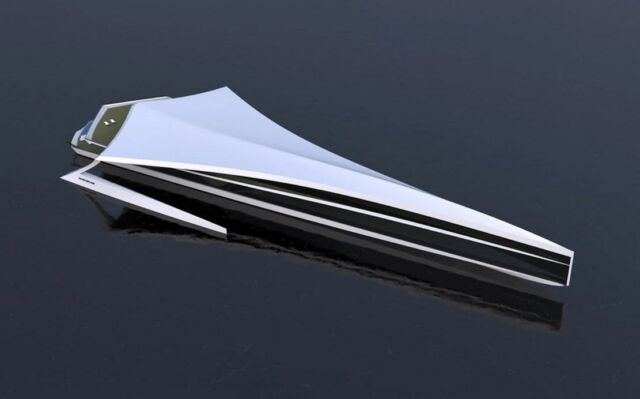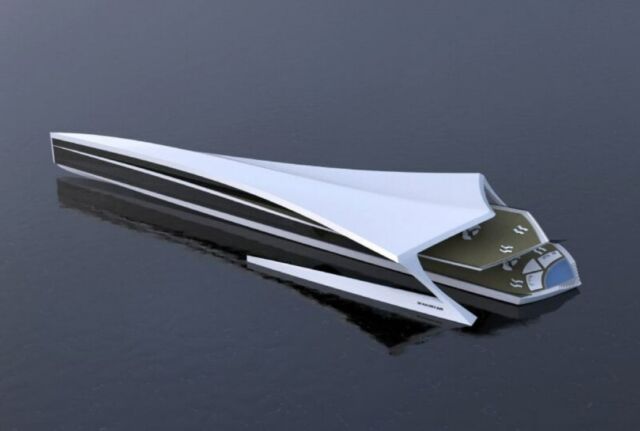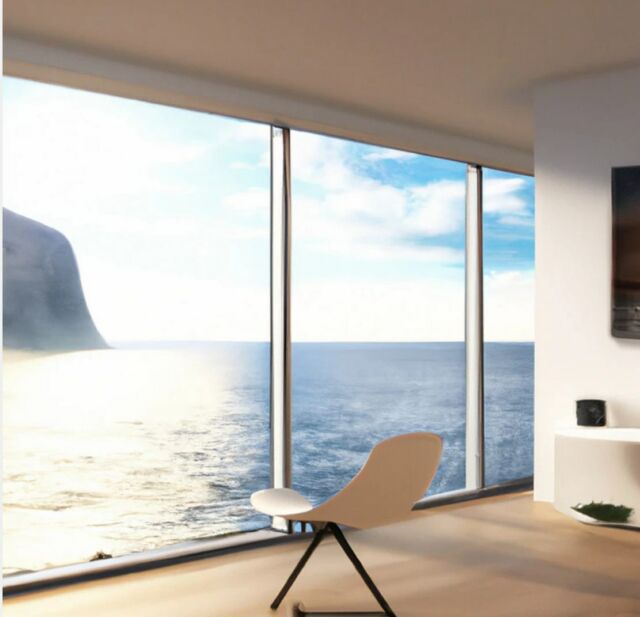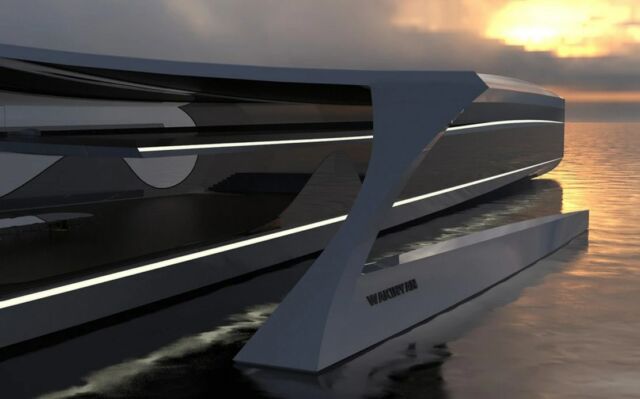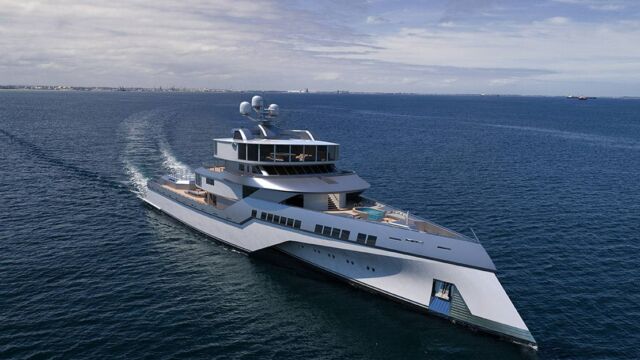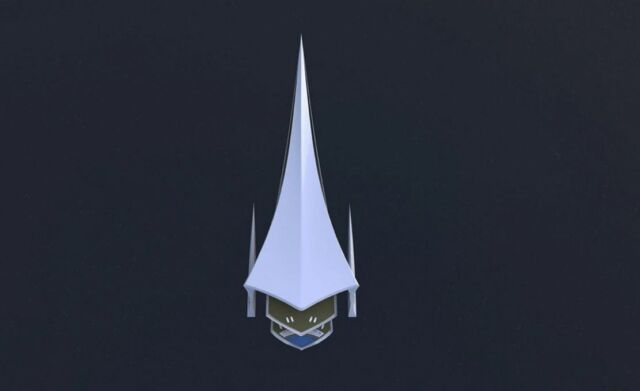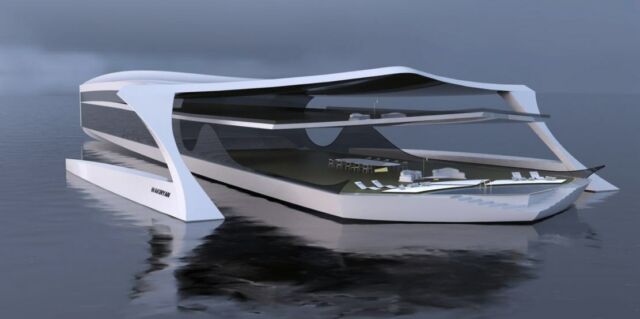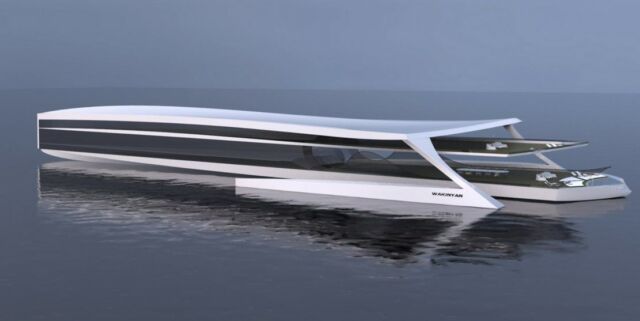 Images credit Aras Kazar
source Aras Kazar