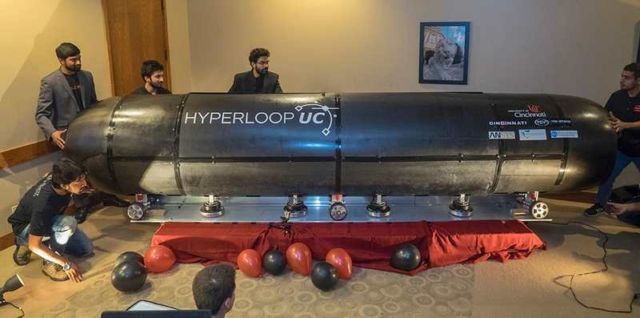 University of Cincinnati unveiling of long-awaited prototype, a working levitating pod.
"Eight miniature engines gained revolutions per minute — emitting noises reminiscent of Star Wars sound effects — and the 14-foot-long Hyperloop UC pod achieved roughly a quarter-inch of magnetic levitation."
Above, Hyperloop UC students from the University of Cincinnati watch as their prototype prepares to levitate as part of the public unveiling on campus Oct. 17, 2016. photos/Jay Yocis
"We are very proud of the design we have created," said Shiyani, Hyperloop UC's president and an international student from India. "It hits all the marks with respect to performance, safety and scalability. Our education at UC has taught us well, and we are confident that we will be a force to reckon with come January."
Fellow graduate student Sid Thatham, also born in India, oversees finance, operations, marketing and fundraising for Hyperloop UC.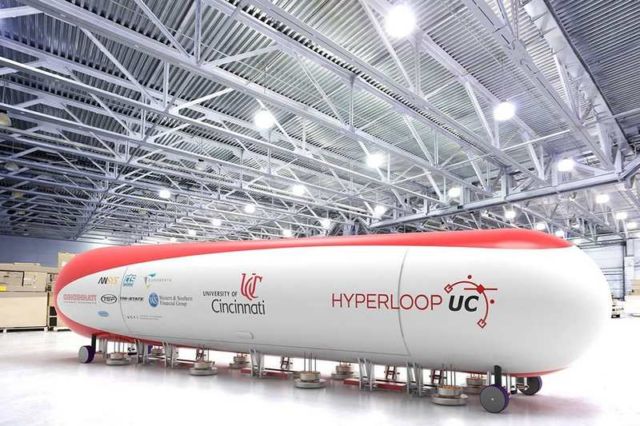 Rendering of a finalized Hyperloop UC pod. University of Cincinnati
"Our journey has been pretty amazing," said Thatham. "We've had a chance to work on something that's larger than all of us, something that actually is going to change the way people travel in the near future."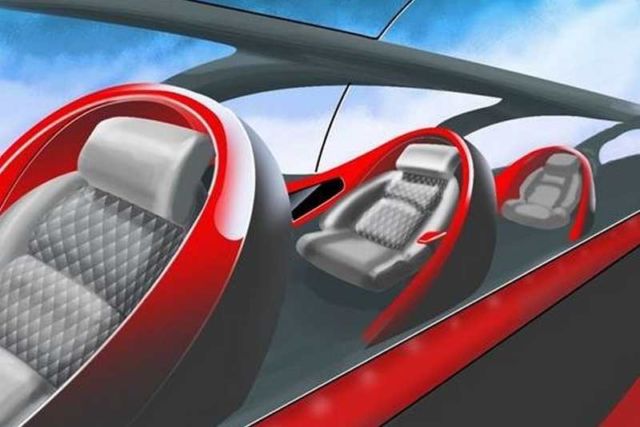 Rendering of a finalized interior concept for Hyperloop UC pod. University of Cincinnati
source University of Cincinnati