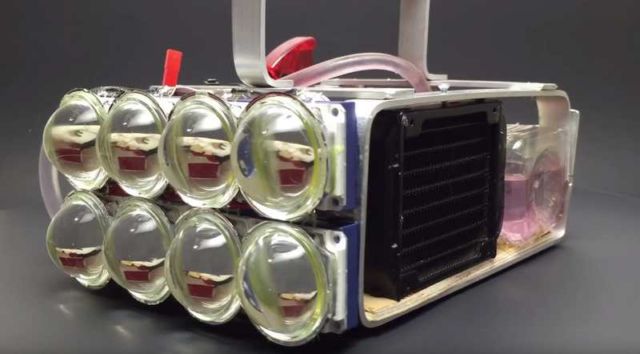 Take a look at this powerful water cooled 72,000 lumen LED flashlight…
"I made this back in February, but only got around to filming it a couple weeks ago. Thanks so much to Caleb Riston for the DSLR equipments and skills!
The small battery back I'm using is made out of batteries I already had, and they will last 6 minutes. A battery backpack sounds like a cool idea.
I am only considering because so many people ask, but it would be like $500 and take a month and a half to order parts and make it and ship it."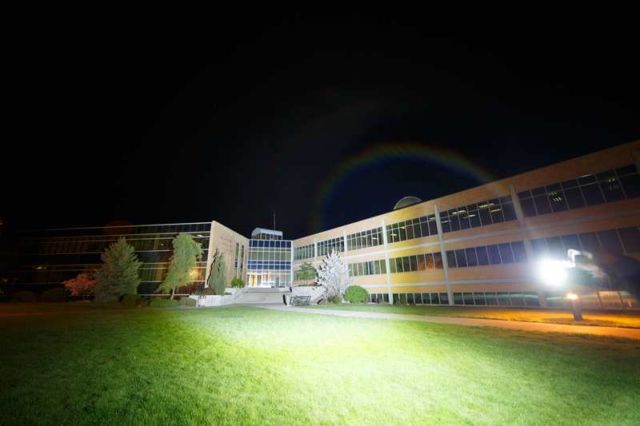 Here's an Imgur album of pictures taken that night! http://imgur.com/a/dz4y8
For serious inquiries sammshep(at)gmail.com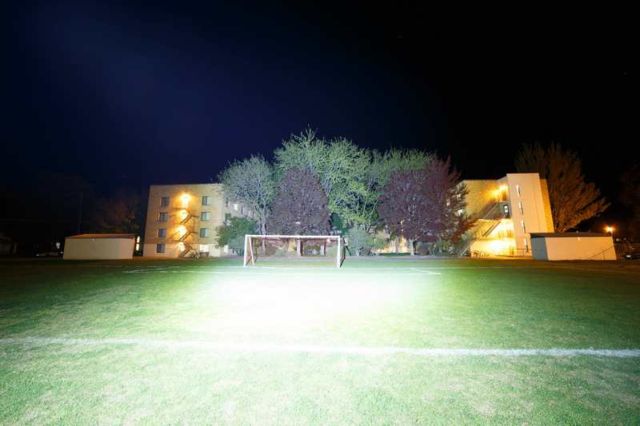 via theawesomer