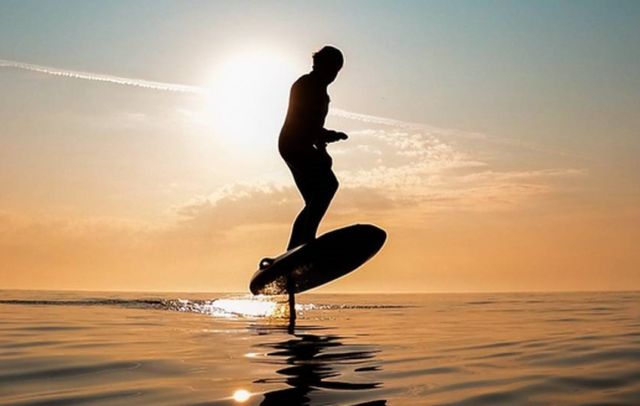 Feel the sensation of flying above water with Waydoo Flyer One surfboard. It is not dependent on wind or waves, so you can ride anywhere, anytime.
Waydoo Flyer One is powered by a robust propulsion system, you carve through the water at an unbelievable 25mph.
It offers a long-lasting ride for 55-85 minutes, allowing you to travel up to 22 miles, giving you the freedom to explore without limits.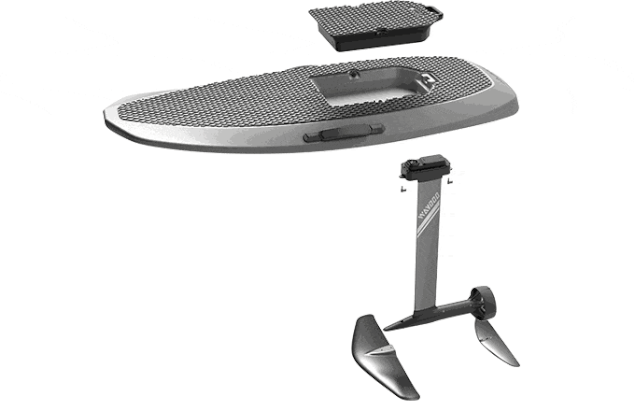 "We've developed the one-of-a-kind Flyer One with a robust electric propulsion system and slip-resistant textured carbon fiber. Fast, quiet, and emission-free, the Flyer One creates the ultimate flying experience."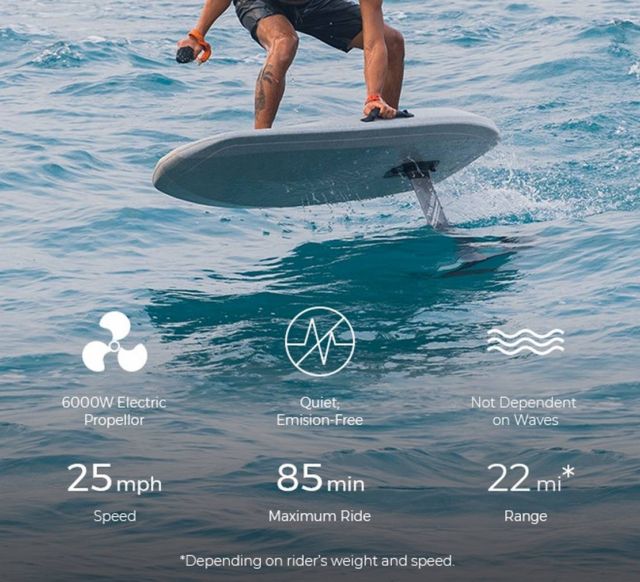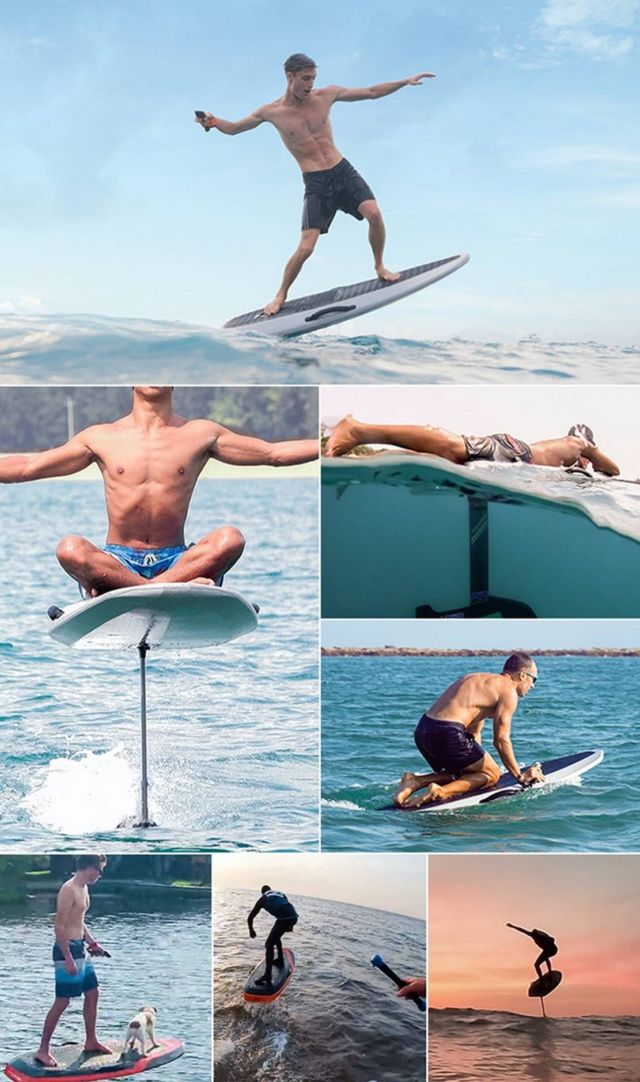 source Kickstsrter