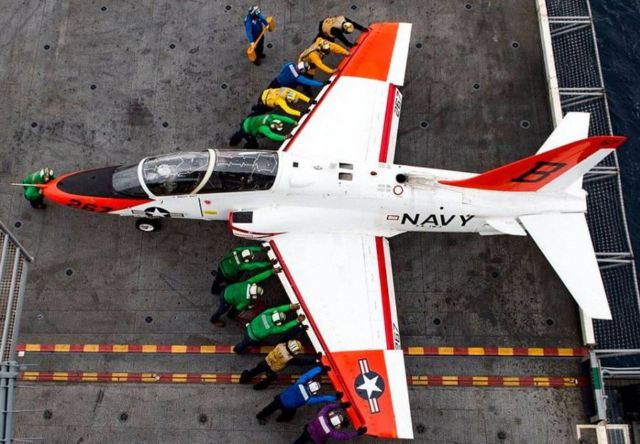 The US Navy has a color-coded system, categorized by seven colors, for the roles of different on-deck crews on aircraft carriers.
The colors who deal with the staff for the taking off and landing of planes are: yellow, brown, blue, green, red, purple and white.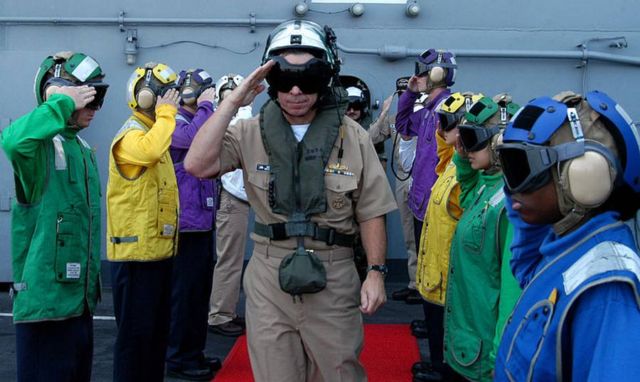 Chief of Naval Operations Adm. Mike Mullen salutes rainbow sideboys as he departs the Nimitz-class aircraft carrier USS Harry S. Truman.  Image credit US Navy
Yellow: Aircraft handling officers, plane directors, and catapult and arresting gear officers.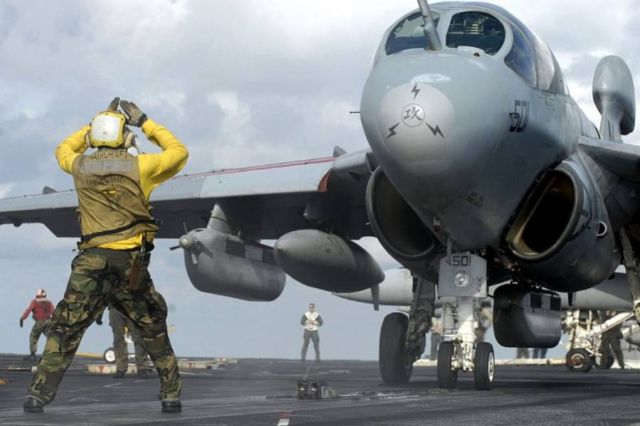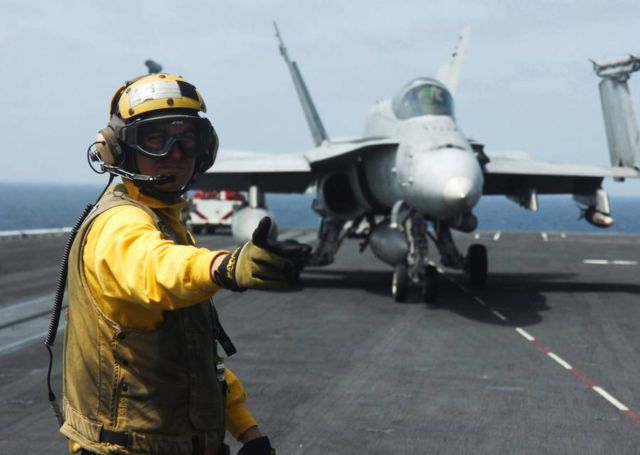 Brown: 'Air wing' plane captains and air wing line leading petty officers wear.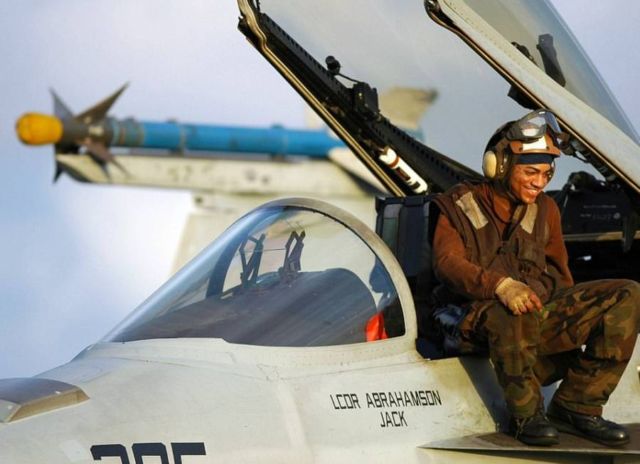 Blue: Directed by those who wear yellow, to operate aircraft elevators and tractors.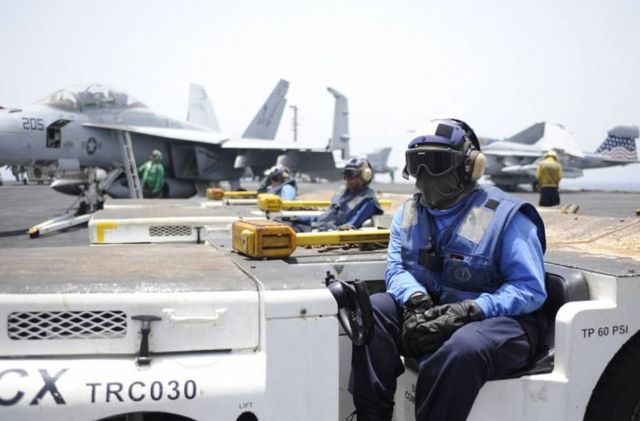 Green: The crew who maintain catapult and arresting gear and hook runners. The most difficult and dangerous job on deck.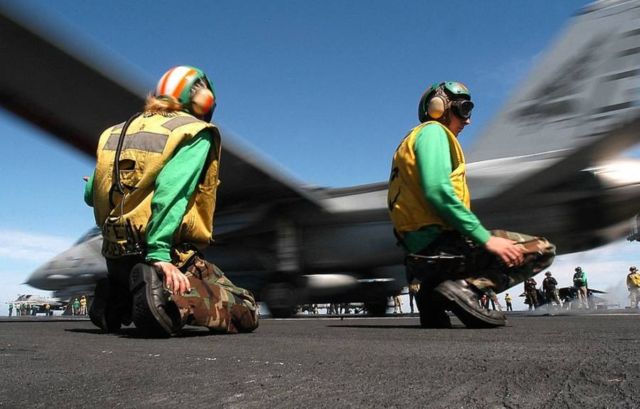 Red: The crew handling the planes' weapons by moving, mounting and arming the plane.
Purple: Fueling and de-fueling planes, a dangerous procedure because of the hot engines and explosives on the planes.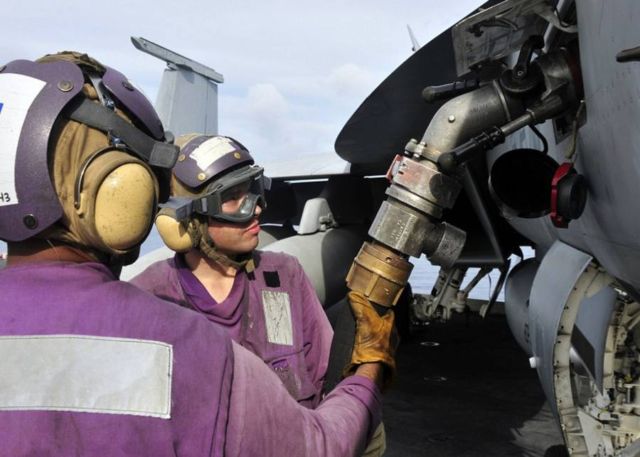 White: Quality and safety observers, medical crew members and inspectors.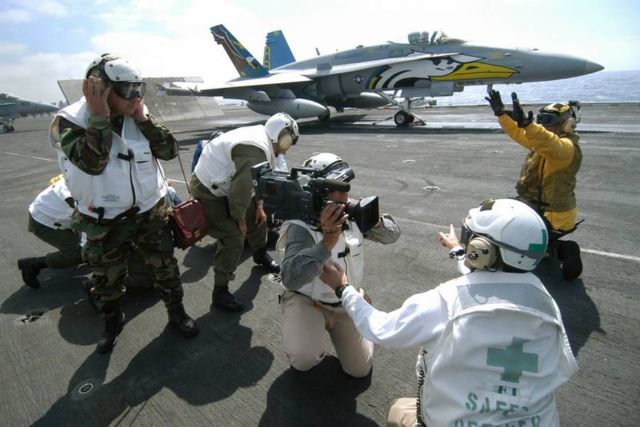 Images credit US Navy
Aircraft Carrier Flight Deck • Controlled Chaos