The electric Whill next gen wheelchair has omni-wheels for ramps and obstacles.
Whill, a CES 2017 Innovation Awards Honoree, the Model M features a distinctive and versatile design that enables a liberating lifestyle.
From the press release:
Whill, the leader in intelligent personal electric vehicles (EVs), presents its new FDA-cleared vehicle, the Model M, at the 2017 Consumer Electronics Show. The Model M features patented omni-wheel technology to tackle tough terrain outside, while its compact shape and nimble steering easily navigate tight spaces. Designed by automotive engineers, the Model M drives like a premium electric vehicle, distancing itself from antiquated power wheelchairs and scooters designed decades ago.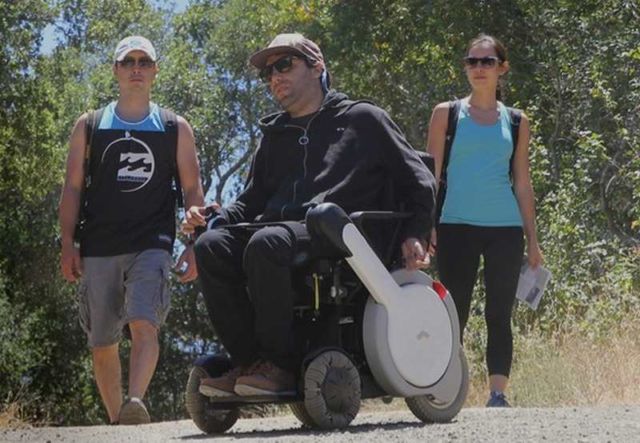 "The wheelchair industry has seen very little innovation in design and technology," said Sugie Satoshi, CEO of WHILL. "Our user-centric approach has helped us craft an innovative vehicle that empowers the disabled community to enjoy their newfound freedom. Our customers drive the Model M with a smile on their face and are excited to enjoy the outdoors in ways that were previously inaccessible using standard power wheelchairs."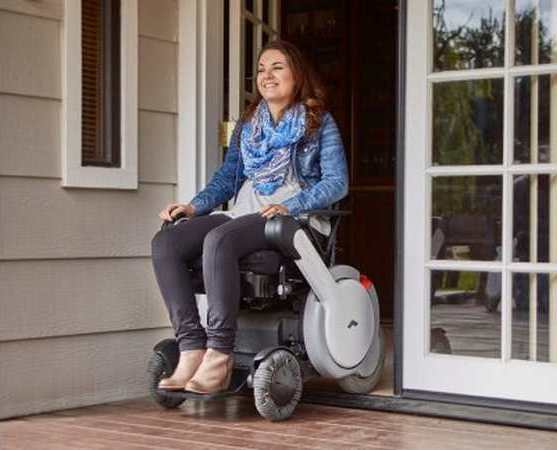 WHILL has not only created a unique personal electric vehicle for disabled users, but also multi-faceted software that can evolve as the autonomous driving industry becomes more integrated with smart cities and the connected home. The company is exploring plans to release a new product lineup in the future, including a mobile app that will wirelessly sync with all personal EV products to help prevent accidents and ensure safer navigation.
For buying it, here
source Whill