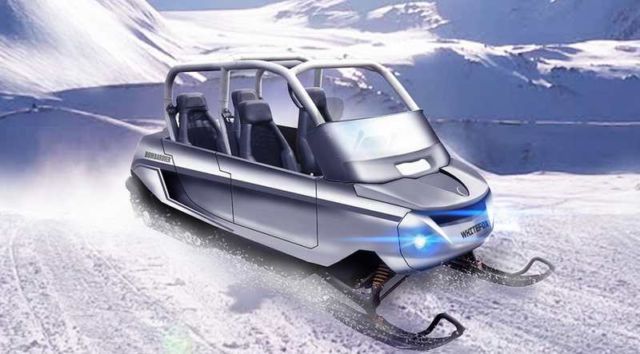 The Whitefox concept is a four-passenger snowmobile that can run in existing snowmobile trails.
The Whitefox concept will be equipped with a 165 hp Rotax 850 E-TEC engine. It could be introduced with a built-in Ski & Snowboard rack bolted on top of its upper frame.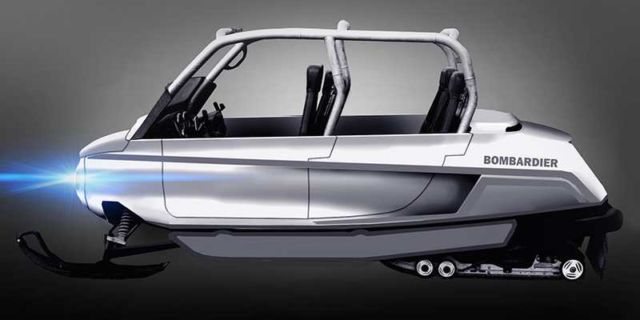 We basically took an old Elite prototype (to save cost) and stretched it by 36 inches. We added two seats and traded the 140hp four-stroke Sea-Doo engine for an 850cc two-stroke engine by Rotax to reduce weight.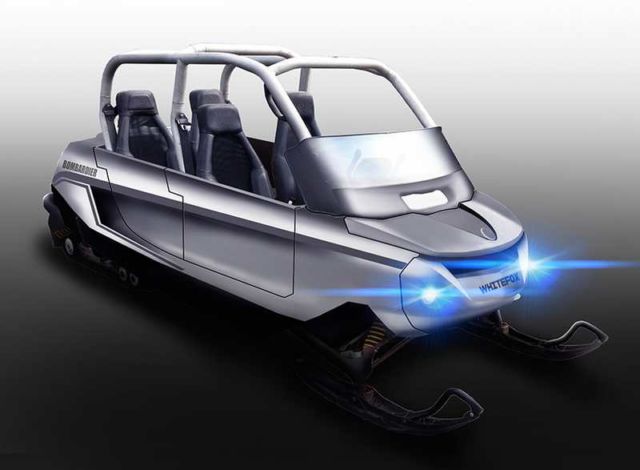 Each seat (or the floor) could also be heated by using the engine's cooling system, and fans could also divert hot air on the riders' legs, which could be covered by an insulated blanket.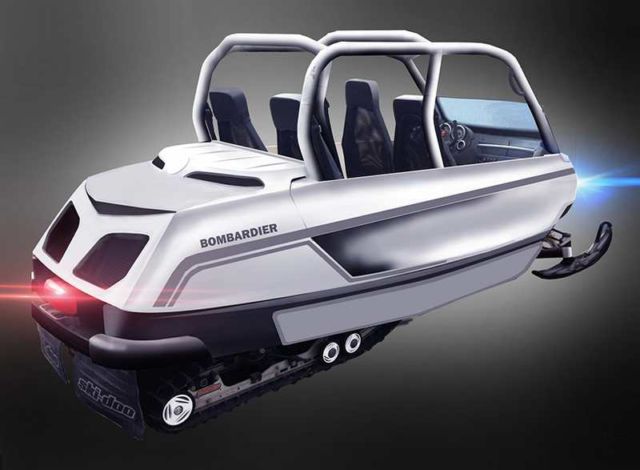 We would also add the power steering of the Spyder and Can-am lineup while modifying the steering controls to improve ergonomy. In fact, it would probably be better to introduce drive-by-wire to ease pressure on the thumb and calibrate sensitivity more adequately. I would also add pop down wheels on the skis to facilitate turning on asphalt or hard surfaces.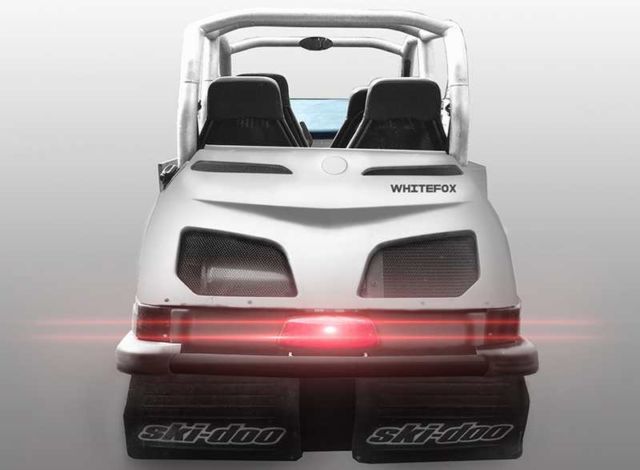 All images credit Imaginactive / Charles Bombardier
via designboom