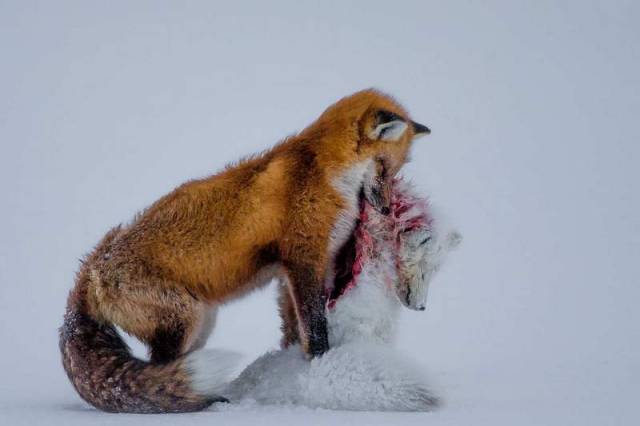 The winners of the Wildlife Photographer of the Year 2015, the longest-running and most prestigious nature photography competition in the world.
Above, the winner: A tale of two foxes, by Canadian amateur photographer Don Gutoski, showing a red fox clasping the corpse of an Arctic fox between its teeth in Canada's Wapusk National Park. wins National History Museum's Wildlife Photographer of the Year contest.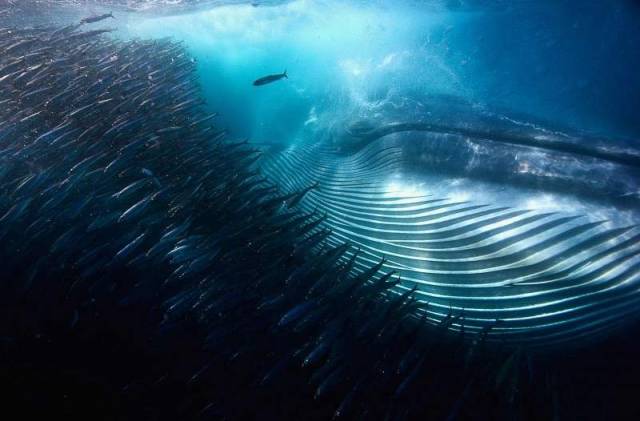 A whale of a mouthful, by Michael AW from Australia shows a Bryde's whale ripping through a swirling ball of sardines. The image won the under water category.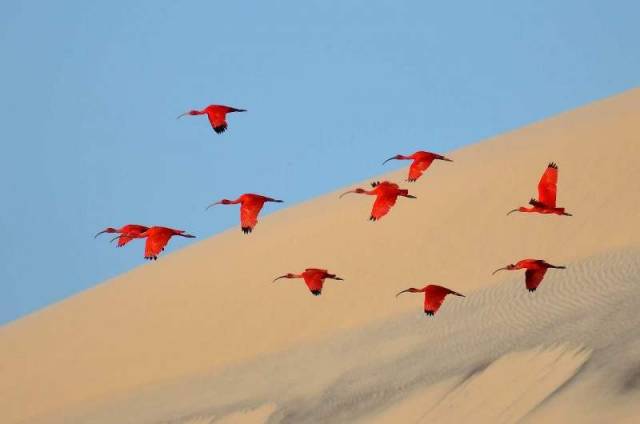 Flight of the scarlet ibis, by Jonathan Jagot won the 15-17 age category, showing birds flying past sand on the island of Lençóis on the coast of northeast Brazil.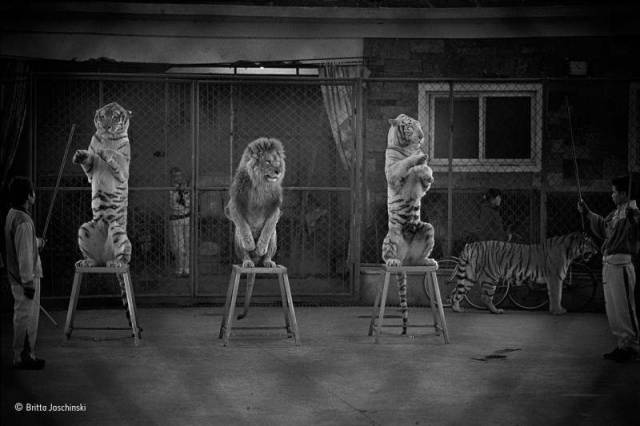 Broken Cats, by Britta Jaschinski from Germany, shows big cats performing at the Seven Star Park in Guilin, China. This photo was the wildlife photojournalist award single image winner.
Life comes to art, by Spanish photographer Juan Tapia, won the impressions category. An image of a barn swallow swooping in through a hole in a painting fixed in a broken window of a barn in Almeria, southern Spain.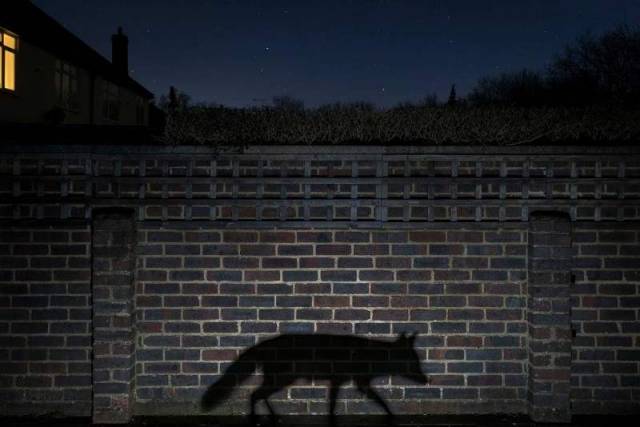 Shadow walker, by British photographer Richard Peters, win the 'urban' category. He captured the shadow of a fox creeping through a garden in Surrey.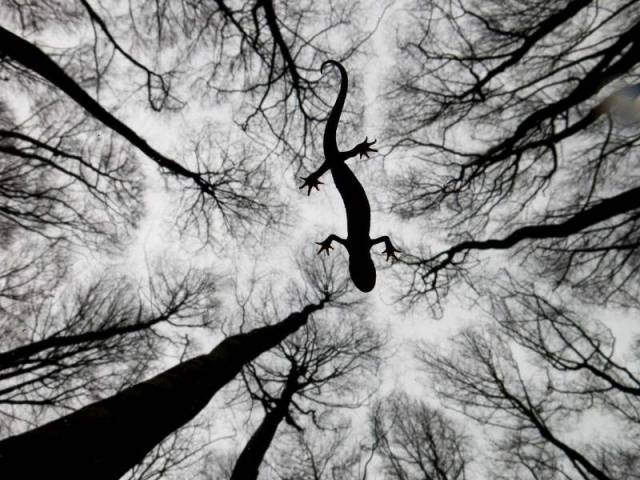 Still Life, by Edwin Giesbers from the Netherlands. He won the Amphibeans and Reptiles category, showing a great crested newt hanging motionless near the surface of a stream.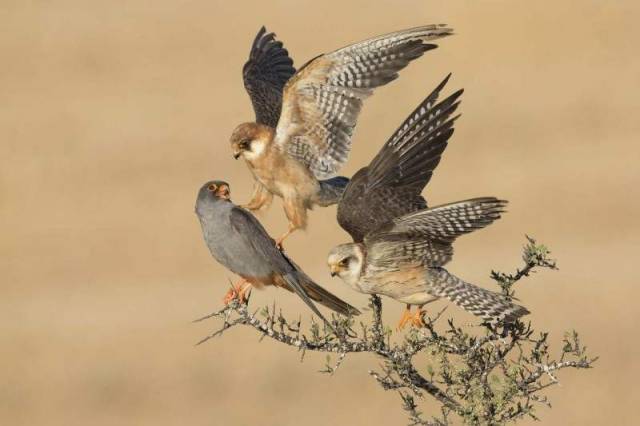 The company of three, by Amir Ben-Dov, showing three red-footed falcons on a singled branch. He won the birds category.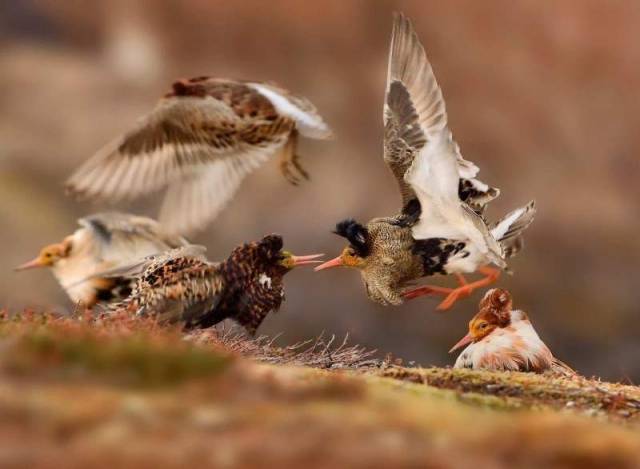 Ruffs on display, by Ondrej Pelánek from the Czech Republic, won the 11 – 14 age category. A snap of male ruffs in full breeding plumage in an area of tundra in Norway.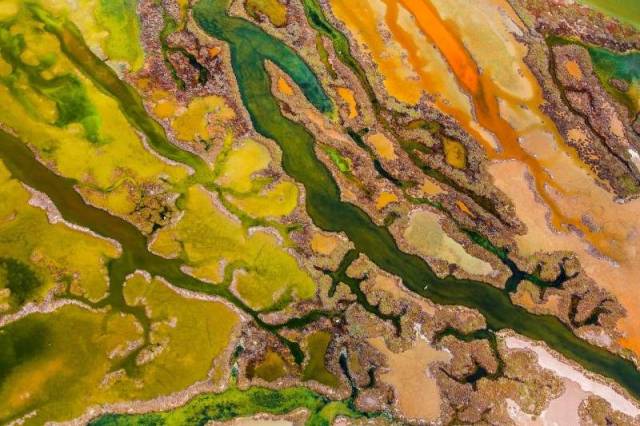 The art of algae, by Spanish photographer Pere Soler shows multicoloured bloom as well as a large colony of birds at Bahía de Cádiz natural park on the coast of Andalucia.