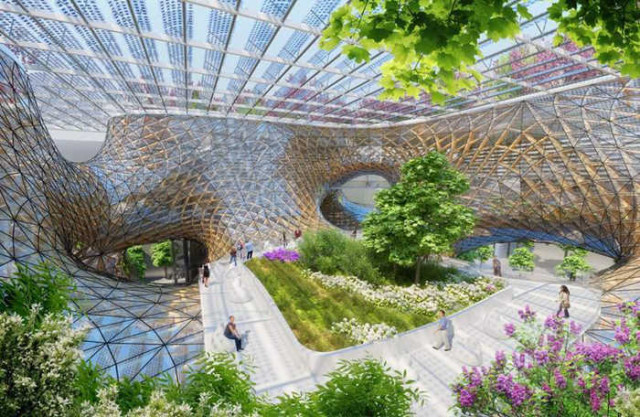 Wooden Orchids Eco-responsible Shopping Mall, by Vincent Callebaut, will run entirely on renewable energy sources.
Images credit Vincent Callebaut
Architectural design firm Vincent Callebaut designed Wooden Orchids Shopping Mall in Jiangxi Province, China, that recycles rainwater, including vast retail complex, a public library, rooftop gardens, sports center and more.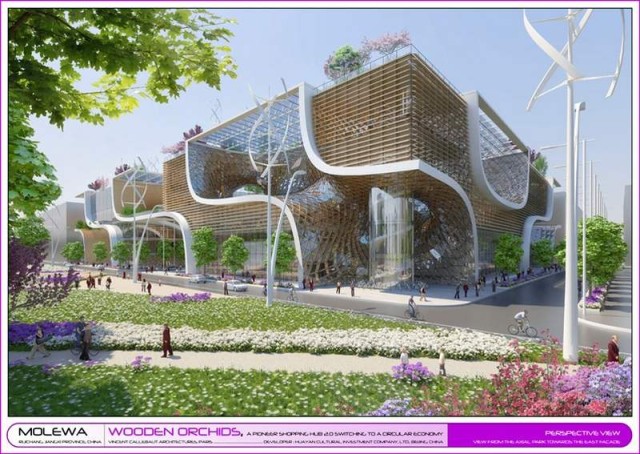 The interior of the  Eco-responsible Shopping Mall is plenty of gardens and sunshine.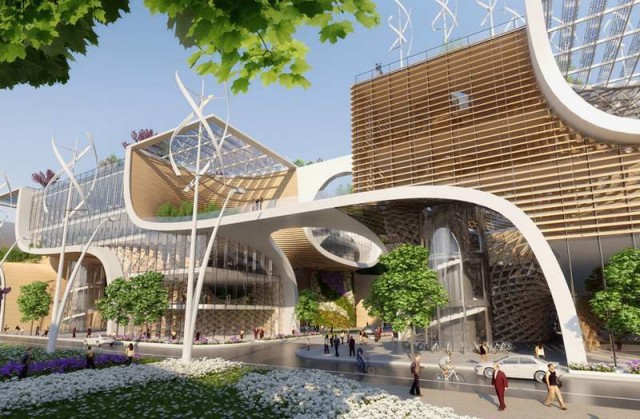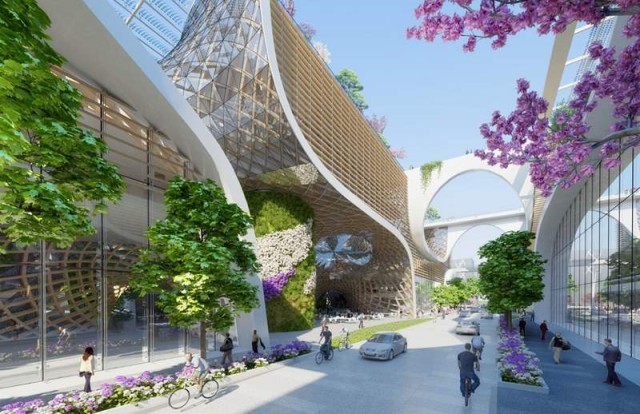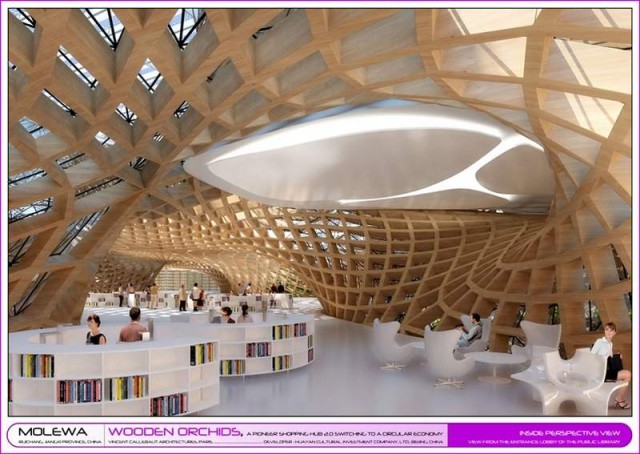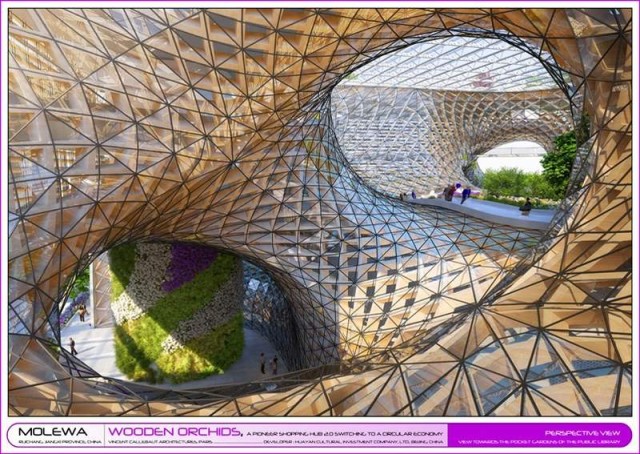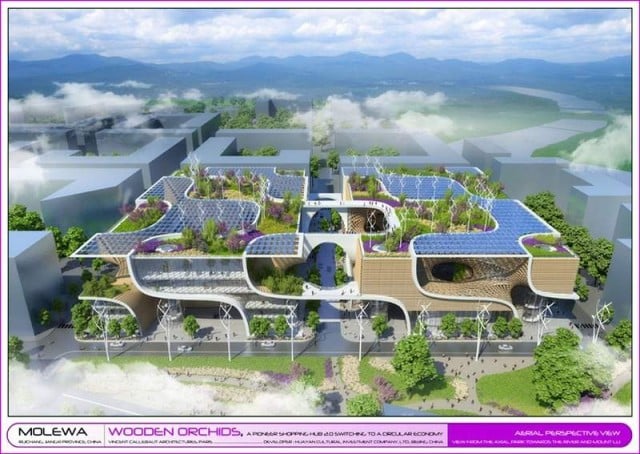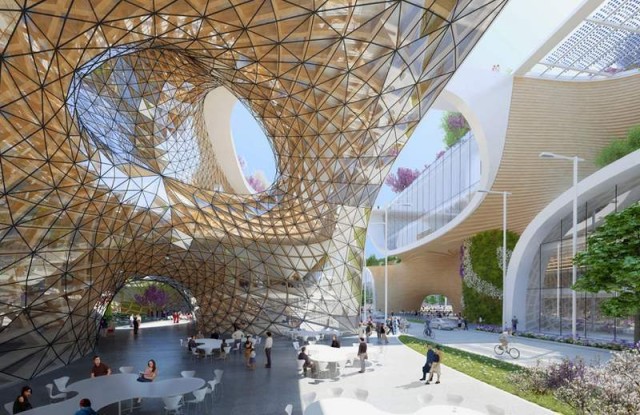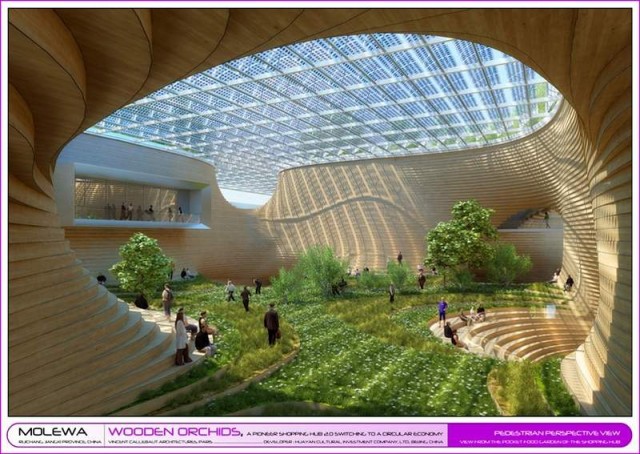 source Vincent Callebaut