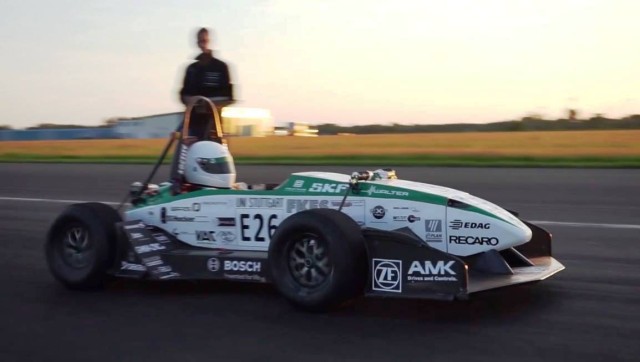 A new world record from 0-100km/h in 1.779 seconds, by this GreenTeam's small powerful electric car.  Take a look at the video…
The speed was measured in two consecutive runs in opposite directions.
The previous world record to accelerate from 0-100 km/h in an electric car was 1.785 seconds, achieved by AMZ Racing (Switzerland) at the Dübendorf Airfield, Zurich, Switzerland, on 3 November 2014.