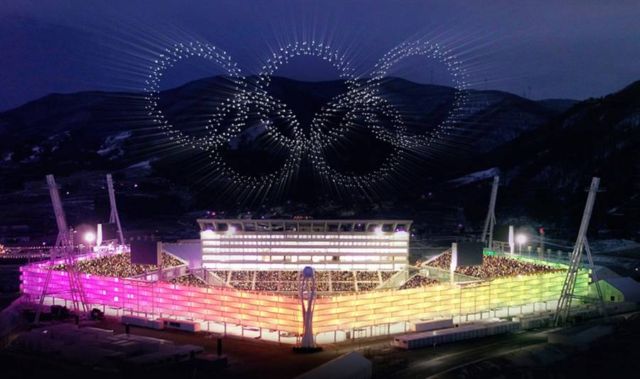 Intel set world-record drone show in the Winter Olympics opening ceremony in Pyeongchang.
A record-setting 1,218 Intel Shooting Star drones, in Winter Olympics opening ceremony in PyeongChang, South Korea, in freezing cold temperatures.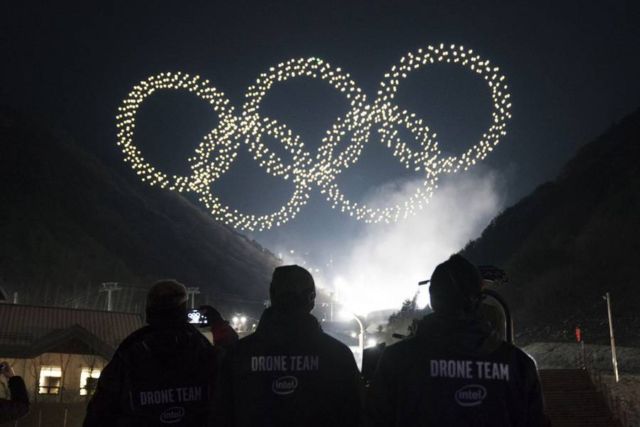 Follow the drone team's journey to the Opening Ceremony and the first flight of its kind. For more info on the tech, head to intel.com/Olympics/drones.
1,218 Intel drones light up the sky at #PyeongChang2018. pic.twitter.com/Z6D3fePrBu

— Intel (@intel) February 12, 2018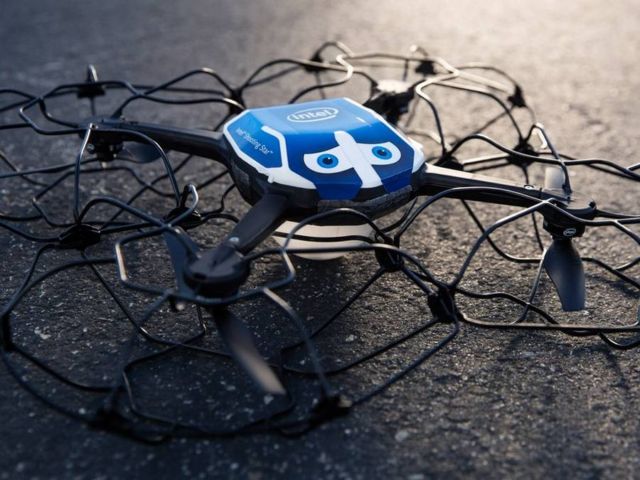 Intel's Shooting Star drones are about a foot-long, weigh eight ounces, and can fly in formation for up to 20 minutes.