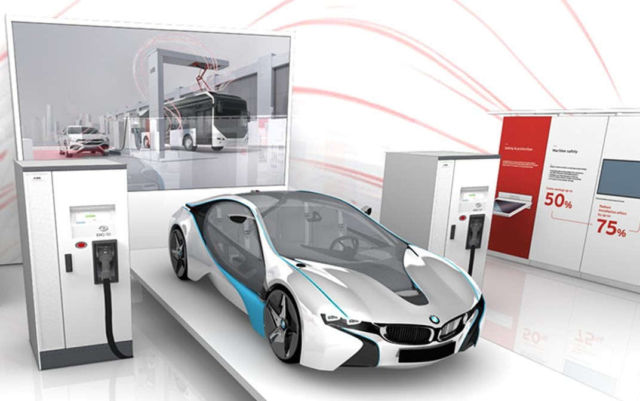 ABB launches world's fastest e-vehicle charger at Hannover Messe, nearly three times faster than any other charger.

Commercial launch of the Terra HP fast charger places Swiss company ABB at the forefront of EV-charging technology.
By operating at powers of up to 350 kilowatts, the newest model from ABB, Terra High Power charger, adds up to 200 kilometers of range to an electric vehicle in just 8 minutes. The new charger is ideally suited for use at highway rest stops and petrol stations.
ABB chargers are being installed around the world, and they have recently been selected for use by Electrify America, the biggest electric vehicle infrastructure project to date in the United States. With more than 6,500 DC fast charging stations installed in 60 countries, ABB is a global leader in DC fast charging.
source ABB