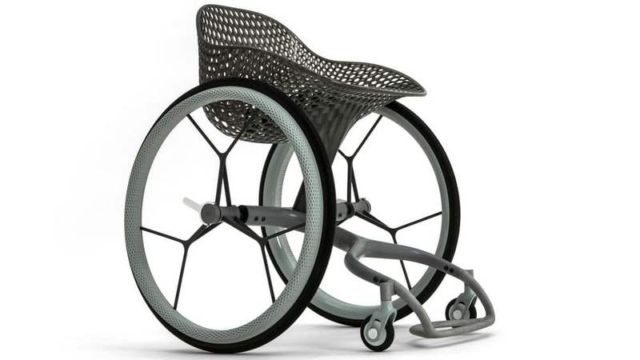 GO wheelchair, is the world's first 3D-printed made-to-measure wheelchair.
The Go 3D-Printed Wheelchair by London based Benjamin Hubert's studio Layer, designed using the measurements to precisely 3D print the seat and foot bay, to met the patient's exact size.
Images credit Layer
LayerLAB is the studio's new research division, to create new applications for emerging technologies and materials with the potential to meaningfully improve quality of life.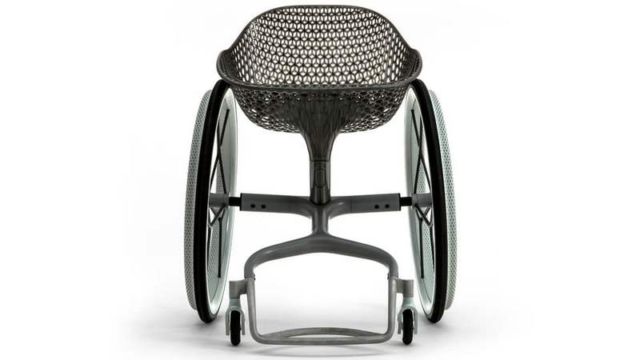 LayerLAB's inaugural project is GO, a made-to-measure 3D-printed consumer wheelchair that has been designed to fit the individual needs of a wide range of disabilities and lifestyles. The custom form of the seat and foot-bay is driven by 3D digital data derived from mapping each user's biometric information. The resulting wheelchair accurately fits the individual's body shape, weight and disability to reduce injury and increase comfort, flexibility, and support. The accompanying GO app allows users to participate in the design process by specifying optional elements, patterns and colourways, and to place orders.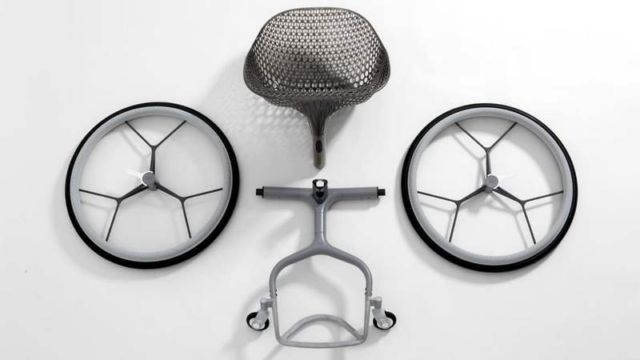 Philip Hudson, managing director, Materialise, said:
"We're really excited to be working with Layer and Benjamin Hubert to bring the GO wheelchair to life. It's an excellent example of the use of 3D printing to offer mass customisation and personalisation of products. An integral part of the Materialise ethos is to develop meaningful applications of 3D printing that have a positive impact on individuals' lives, and the GO wheelchair is one of those projects with great potential."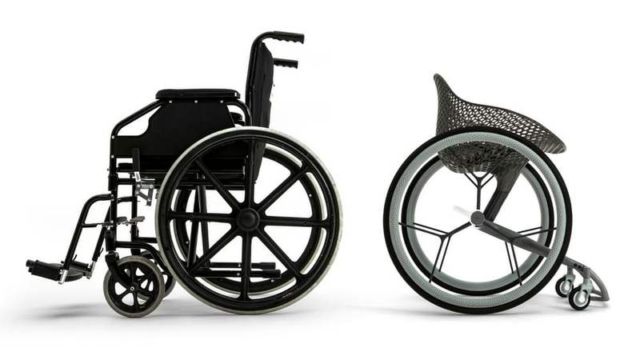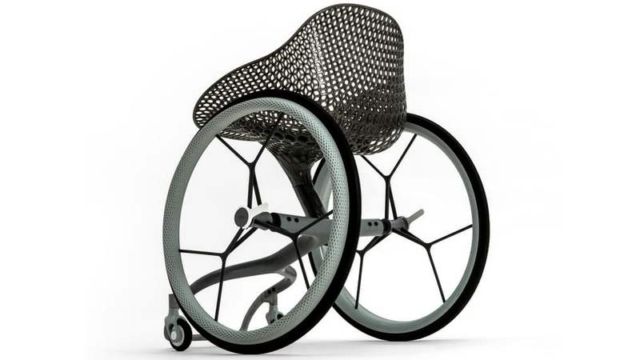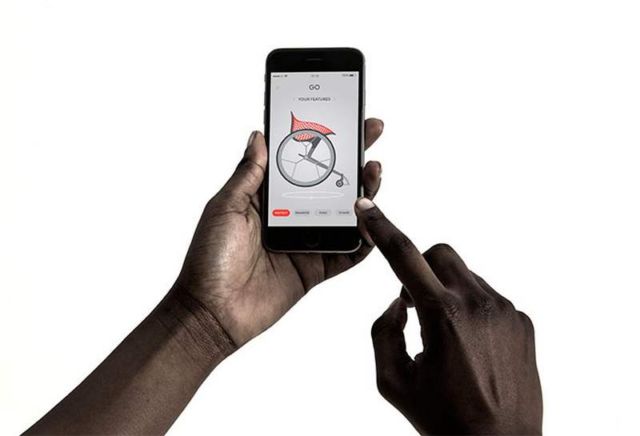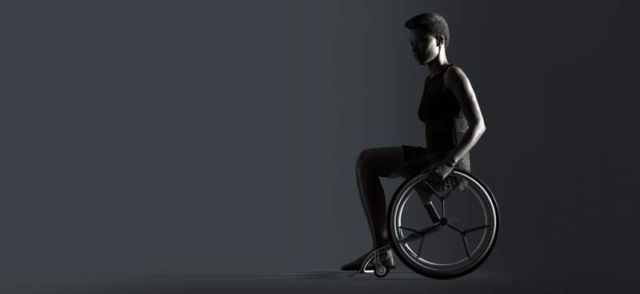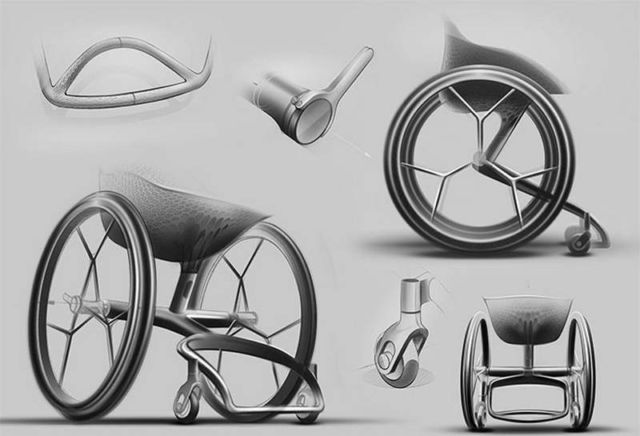 source Layer Design