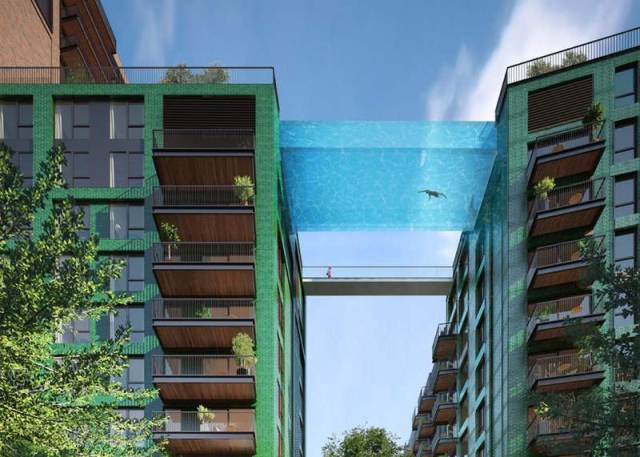 World's first glass sky pool will be suspended 115 feet above the ground, between two blocks of  apartments, in London.
A glass sky pool suspended in between two blocks developed by Ballymore, in the Embassy Gardens development, in London's new Nine Elms quarter, will make swimmers feel like they're floating.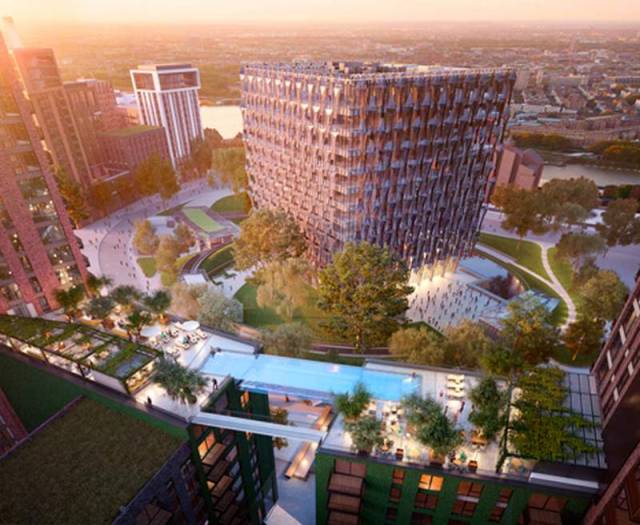 The 82-foot-long swimming pool, the first of its kind in the world, planned for completion in 2017, will be created with 8-inch-thick glass, will give swimmers a breathtaking view of the streets of London.
Ballymore Group chairman and CEO, Sean Mulryan, said:
"I wanted to do something that had never been done before. The Sky Pool's transparent structure is the result of significant advancements in technologies over the last decade. The experience of the pool will be truly unique, it will feel like floating through the air in central London."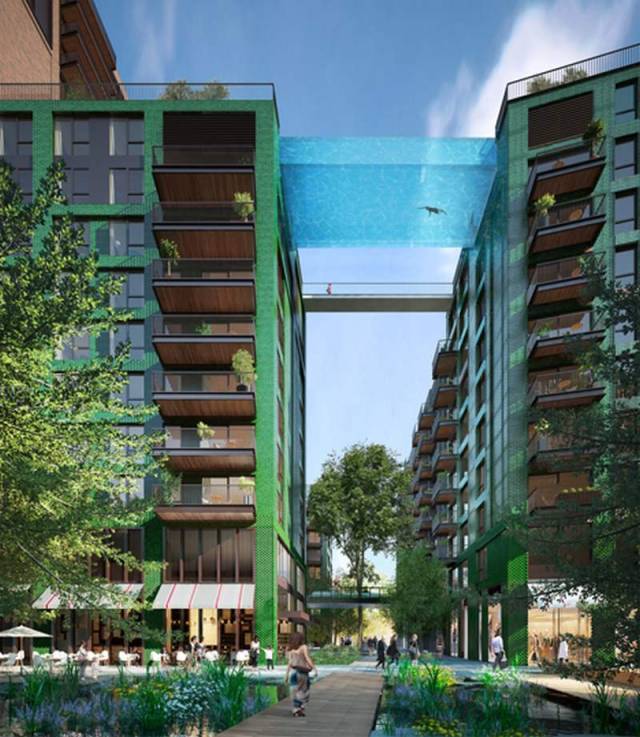 via dezeen