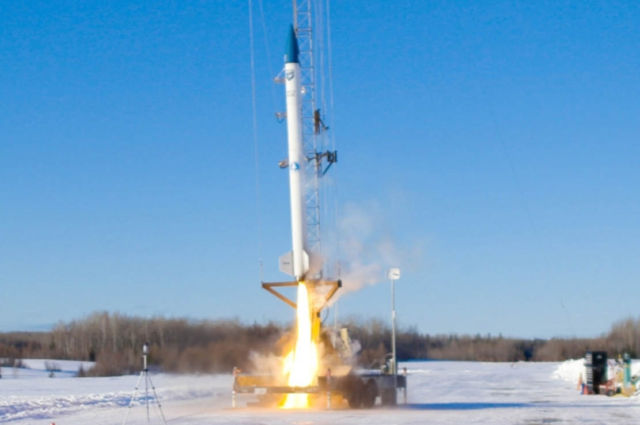 Stardust 1.0 prototype sounding rocket is the world's first commercial rocket powered by bio-derived fuel.
Watch the low-altitude demo launch of the bluShift Aerospace Stardust 1.0 prototype sounding rocket, from the Loring Commerce Centre in Limestone, Maine.
This is the culmination of six years of R&D, over two hundred engine tests, the successful realization of grants from NASA and the Maine Technology Institute, and the development of a novel modular hybrid rocket engine.
Rocket launches are often delayed for a variety of reasons, including weather. We'll keep you posted if we are delayed. Potentially interested in becoming a bluShift investor?
source blushiftaerospace.com