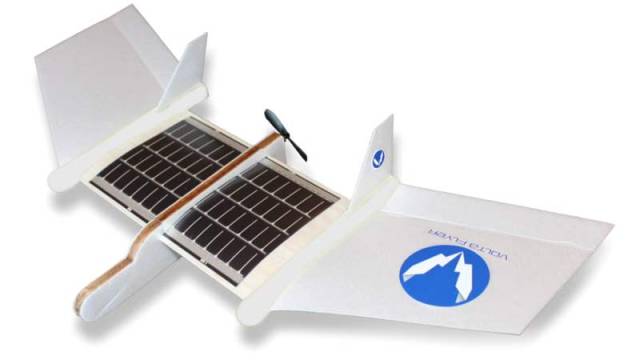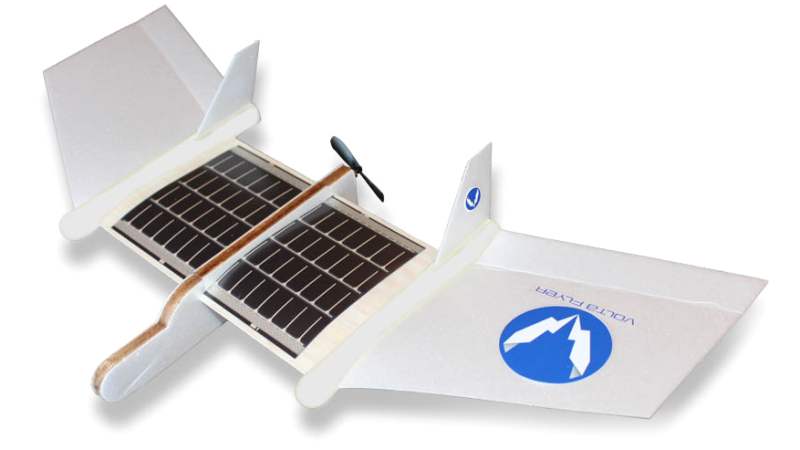 The Volta Flyer is the world's first solar powered airplane science kit for kids.
The Volta Flyer uses advanced solar technologies and ultralight materials to fly powered by the Sun.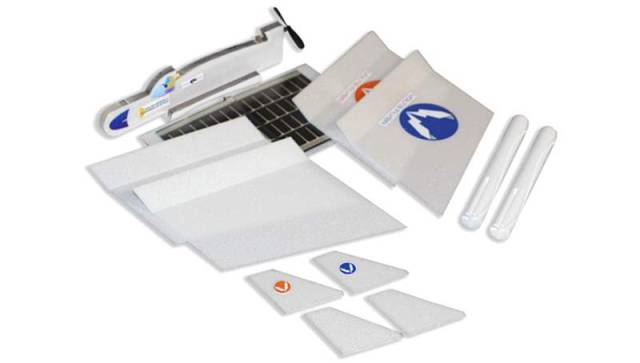 The kit contains all of the prefabricated parts and components necessary to build your very own solar airplane. The Volta Flyer can be assembled in as little as 20 minutes without special tools or glues – just your hands. When building the Volta Flyer, kids will learn about basic mechanical engineering, aeronautics, electronics and renewable energy.

via kickstarter