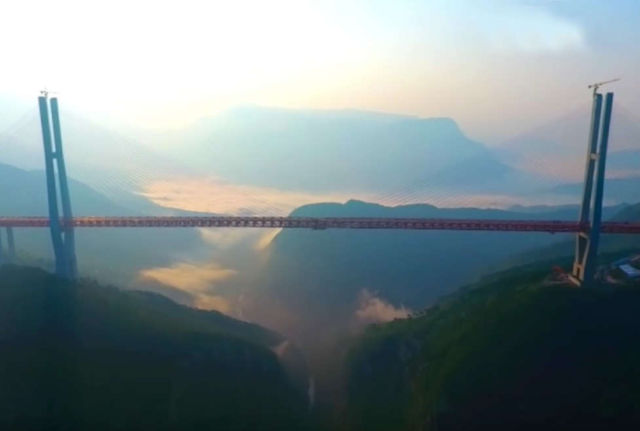 The world's highest bridge, rising nearly 570 meters above a valley, opened in southwest China.  Watch the video…
With a height equivalent to a 200-storey building, the Beipanjiang Bridge linking southwest China's Yunnan and Guizhou provinces is the highest in the world by the vertical distance from the bridge deck down to the ground or water surface beneath the bridge span, according to the Guizhou transport authority. The conclusion is made based on public data of high bridges that have been completed across the globe.
The structure, spanning the Beipanjiang Valley, is part of a highway linking Hangzhou City in east China's Zhejiang Province and Ruili City in Yunnan.
The construction of the 1,341-meter-long cable-stayed suspension bridge started construction in 2013, costing about 1 billion yuan (about 150 million U.S. dollars).