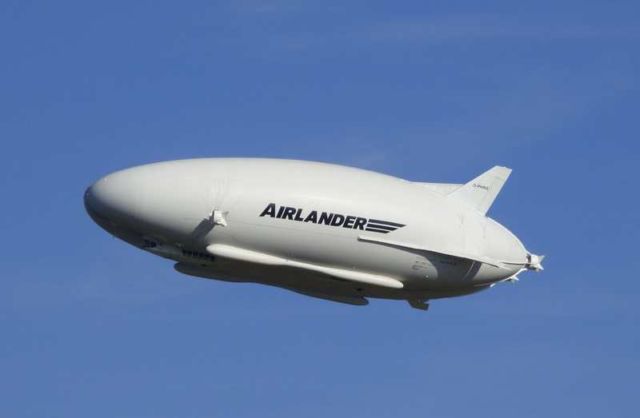 The hybrid part-plane, part-airship Airlander 10, took off from its mooring at Cardington Airfield north of London, on a flight that lasted almost three hours.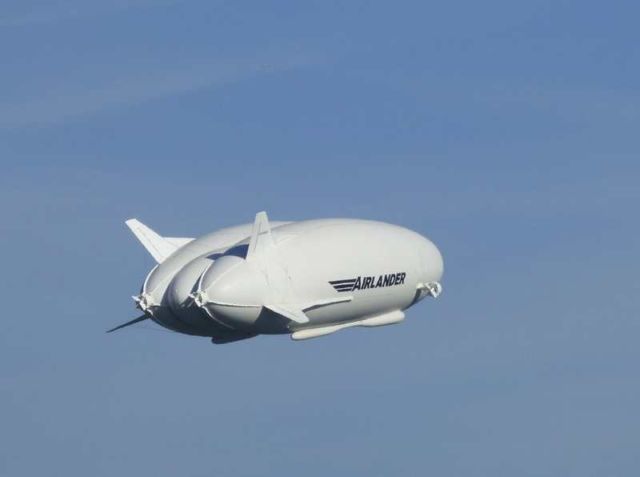 The Airlander was taken off its mooring mast on Wednesday 10 May, at 17:20 and took off at 17:28. It flew for a total of 180 minutes before landing at 20:15 and was secured safely on the mast at 20:20.
Chief Test Pilot, Dave Burns, said:
"It was truly amazing to be back in the air. I loved every minute of the flight and the Airlander itself handled superbly. I am eager to get back into the cockpit and take her flying again."
This test flight recommenced the Flight Test Programme of the Airlander 10, which started on August 17, 2016. During each of its 3 phases, the Airlander will perform more tasks and be permitted to fly further away from its base in Cardington.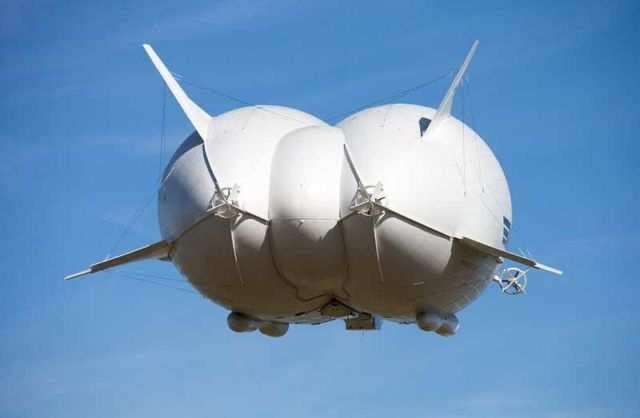 Images credit Airlander 
source Hybrid Air Vehicles