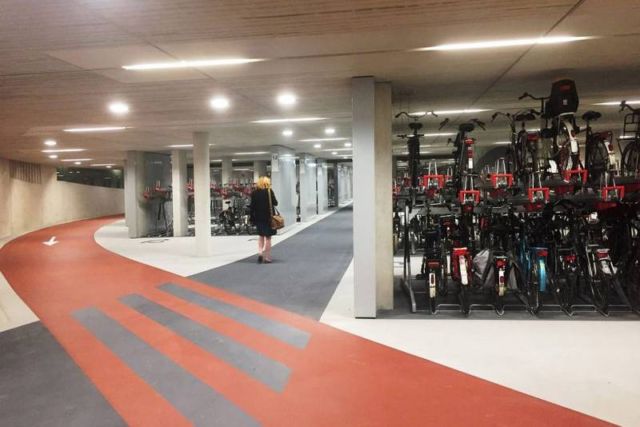 World's largest bike parking garage for 6,000 cycles, just opened in the Netherlands.
The 17,100 square meter bike parking garage, can store 6,000 cycles and another 6,500 by the end of next year.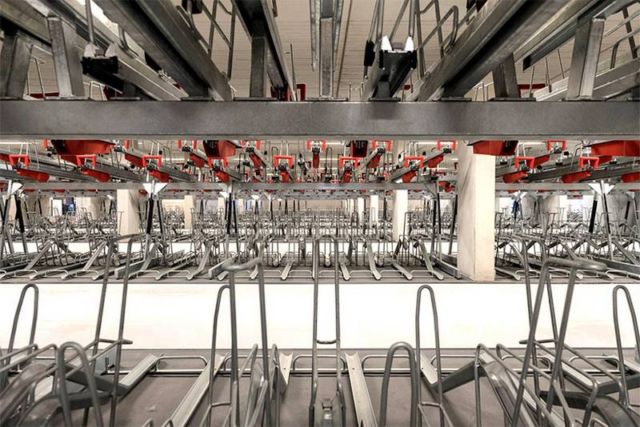 Utrecht is a bustling, bicycle-friendly city, over 100,000 cyclists ride to their work, school, university.
The municipality wants to make cycling even more attractive for these and other cyclists:
"We want to be the most bike-friendly city in the world. We want to keep our growing city liveable, accessible and economically strong, and we are convinced that the bicycle can and should play a major role in this."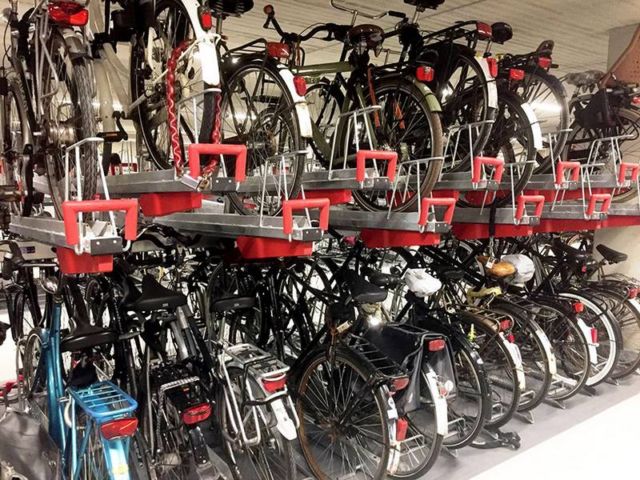 Bicycle parking places near Utrecht Central Station: 12,000 today; 33,000 by 2020.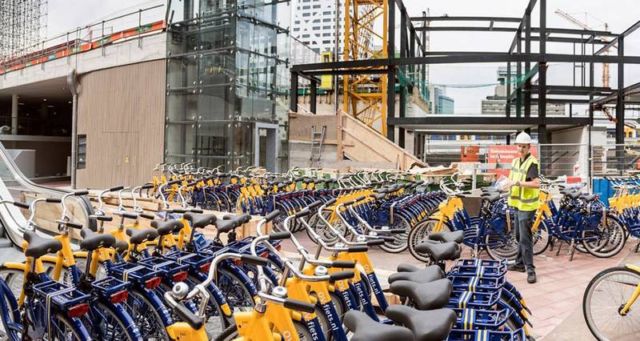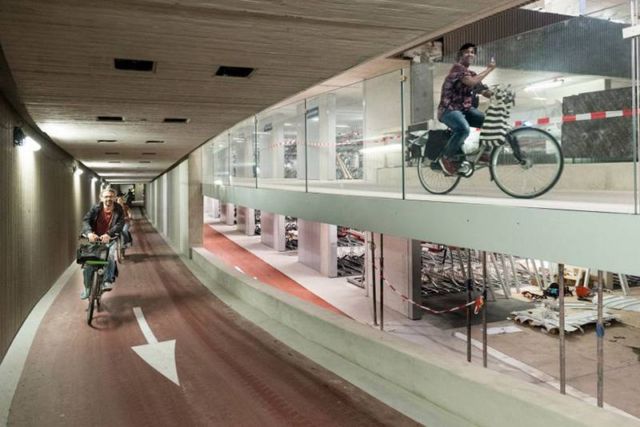 Images credit CU 2030
via designboom