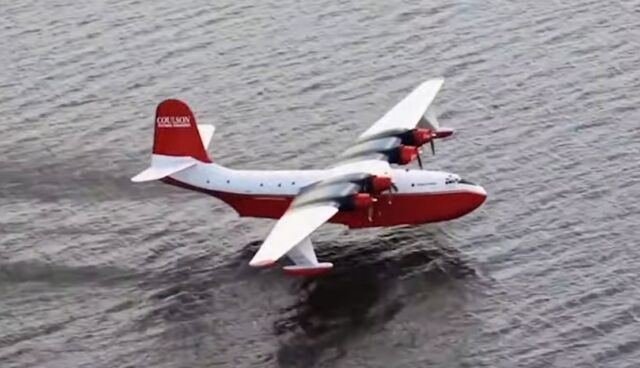 Built in 1945, Hawaii Mars II is the world's largest flying boat, that can still fight forest fires.

The Martin JRM Mars is a large, four-engined cargo transport seaplane, designed and built by the Martin Company for the United States Navy during World War II.
It was the largest Allied flying boat to enter production, although only seven were built. The United States Navy contracted the development of the XPB2M-1 Mars in 1938 as a long-range ocean patrol flying boat, which later entered production as the JRM Mars long-range transport.
Four of the surviving aircraft were later converted for civilian use to firefighting water bombers. Two of the aircraft still remain based at Sproat Lake just outside of Port Alberni, British Columbia, although neither is operational.