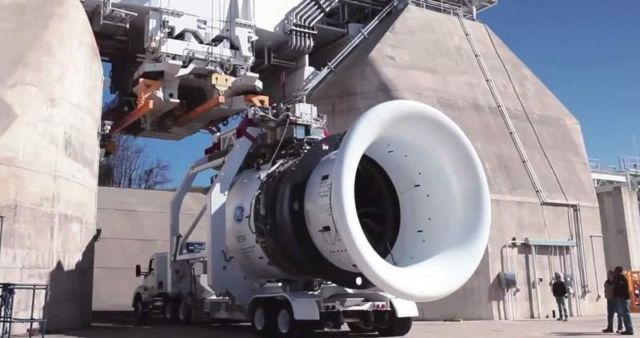 GE Aviation started testing the world's largest jet engine, the GE9X engine at GE Aviation's Peebles (Ohio) Test Operation.    Take a look at the video…
GE Aviation just assembled the first of these engines and put it on a test stand at the company's massive boot camp for jet engines located in the woods near Peebles, Ohio.
Images credit GE Aviation
The brand new GE9X is a winner in several disciplines. Its front fan spans a full 11 feet in diameter (3.35 meters), a world record. The engine also has 3D printed fuel nozzles and the most extensive use of parts made from lightweight and ultra heat-resistant materials called ceramic matrix composites (CMCs).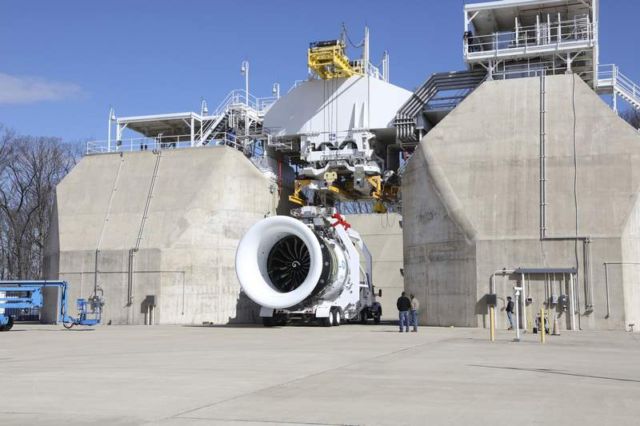 "Due to the significant amount of new technologies in the GE9X, we planned the testing program differently," says GE9X program leader Chuck Jackson. "The early testing informed the design and manufacturing and allowed us to freeze the product definition and test the total engine as soon as possible."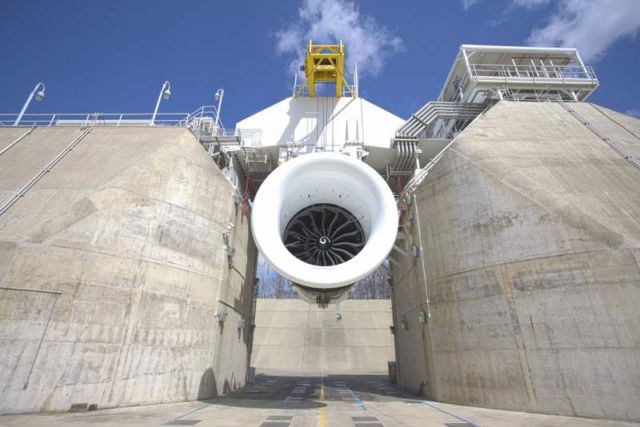 The GE9X was designed to generate 100,000 pounds of thrust. (One space shuttle main engine produces 375,000 pounds.) While that may seem like a lot, the world record belongs to the engine's predecessor, the GE90-115B, which generated 127,500 pounds of thrust.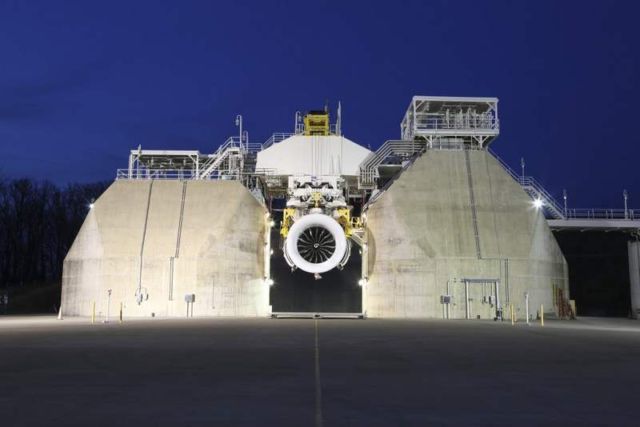 source GE Aviation