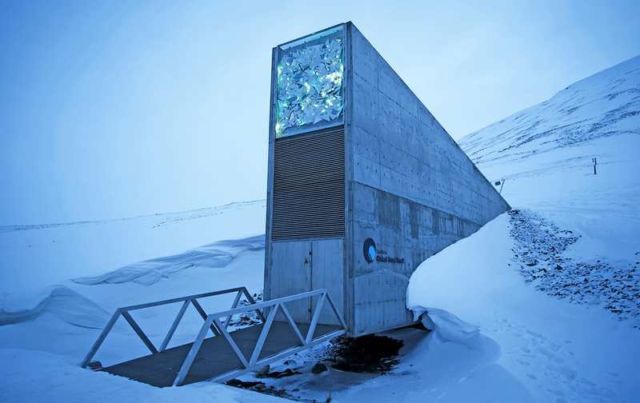 World's largest security storage for seeds, is located underground on a remote island in the Arctic Circle.
The Svalbard Global Seed Vault, 'Doomsday Vault' gains 50,000 seeds to fend off food crisis.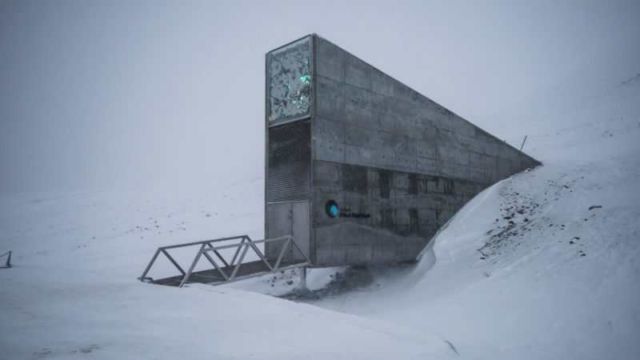 Despite a backdrop of geopolitical volatility, nearly 50,000 samples of seeds from seed collections in Benin, India, Pakistan, Lebanon, Morocco, the Netherlands, the U.S, Mexico, Bosnia and Herzegovina, Belarus and the U.K have traveled to the vault on the Svalbard archipelago between mainland Norway and the North Pole today for long-term safekeeping.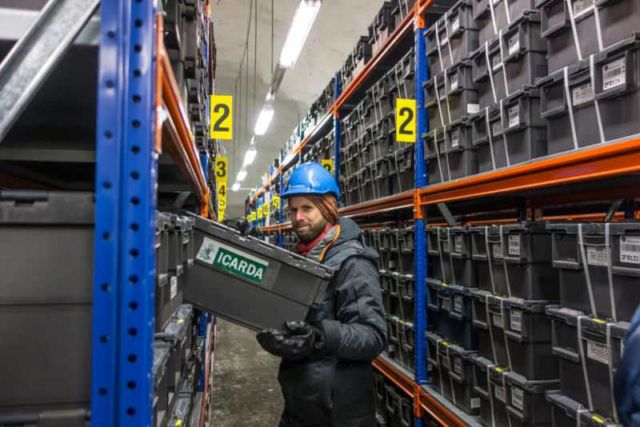 The preparation and shipment of seeds to the facility has been funded in-part by the Crop Trust, the only organization working worldwide to create, fund and manage an efficient and effective global system of seed collections.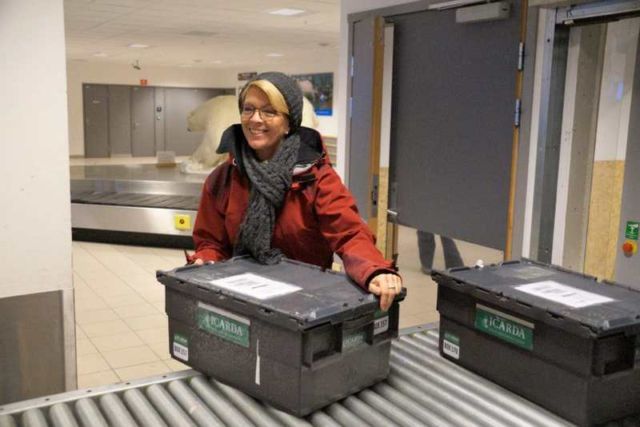 The Svalbard Global Seed Vault, the world's largest collection of agricultural biodiversity, is a safe and secure vault supported by the Crop Trust which can store up to four and a half million samples of crops from all over the world. By preserving duplicate samples of seeds held in genebanks worldwide, the vault provides a "fail safe" insurance against loss of crop diversity caused by climate change, natural disaster or war.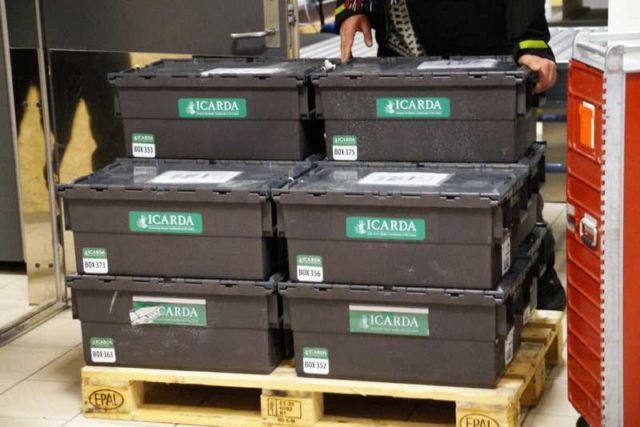 Images credit Svalbard Seed Vault/Crop Trust
via gizmodo
source croptrust.org