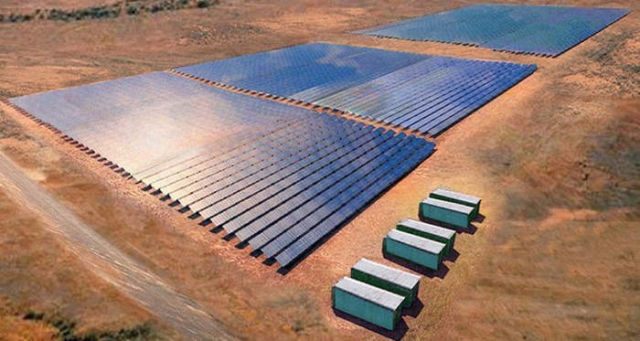 Construction in the world's largest solar energy storage farm, will soon be underway, in Australia.
The giant plant will have batteries covering 4,000 square meters, a capacity of 330 megawatts (MW), enough to power tens of thousands of homes, and will cost an estimated $1 billion to construct.
South Australia Premier Jay Weatherill, said:
"Projects of this sort, renewable energy projects, represent the future."
Watch SA Premier Jay Weatherill shirtfront Josh Frydenberg over energy policy
Federal Energy Minister Josh Frydenberg and South Australian Premier Jay Weatherill clash during a bizarre press conference that descended into a slanging match over energy policy.
Read more at ab.co