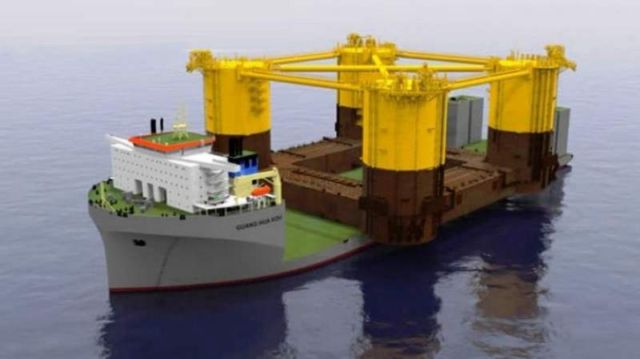 China's 98,000 tons Guang Hua Kou, the world's largest heavy lift semi-submersible ship, was launched in Guangdong.
The semi-submersible vessel "Guang Hua Kou" was launched on April 28th at Guangzhou Shipyard International (GSI). It will be one of the largest vessels of its type when delivered end of this year.
Images COSCO Heavy Transport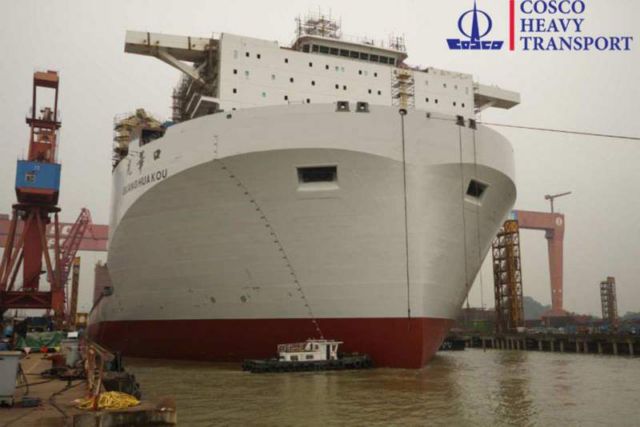 Built for state owned COSCO Heavy Transport, the Guang Hua Kou's massive deck, measure 211.2 meters by 68 meters.
It can submerge its deck to 16 meters underwater and then surface damaged warships or offshore oil rigs, for transport anywhere in the world.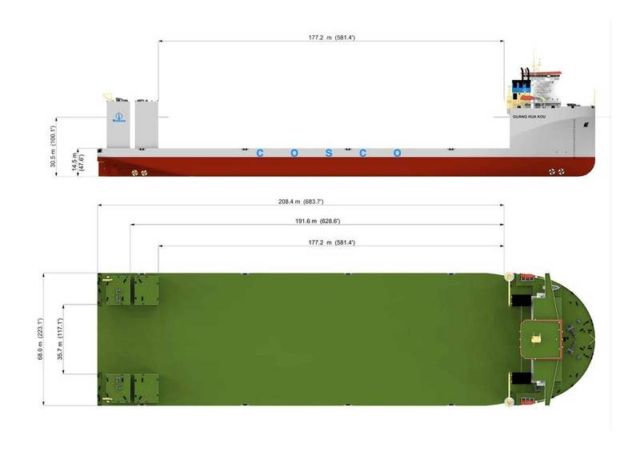 It works like floating docks or offshore platforms, by flooding its tanks, to submerge its deck area underwater.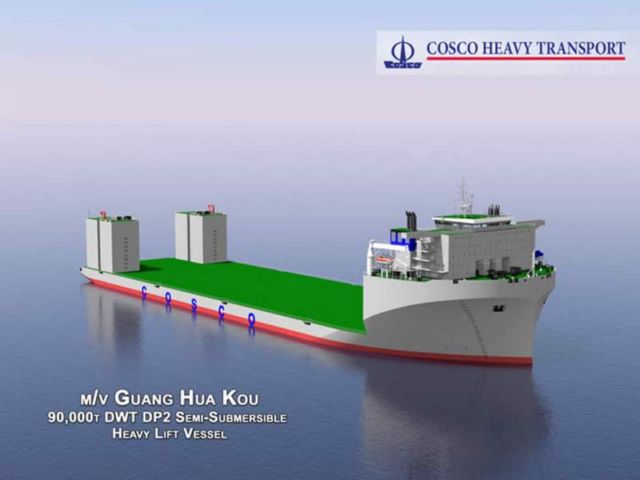 via Popsci