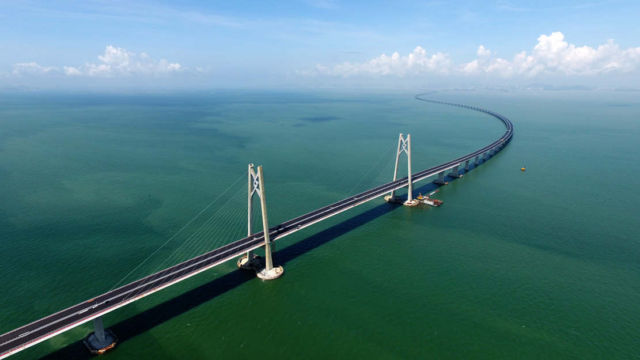 After nine years of construction, China unveil the world's longest sea bridge at a ceremony in Hong Kong.
Hong Kong – Zhuhai – Macao Bridge is the longest bridge sea crossing in the world. The bridge took China 9 years to create the 34 miles.
The length from Hong Kong Port to Zhuhai Port and Macao Port comprising the 12km Hong Kong Link Road and the 29.6km Main Bridge.
The total length of HZMB is 55km when the approximately 13.4km Zhuhai Link Road is included.
The viaduct section consists of three cable-stayed bridges, namely Qingzhou Channel Bridge, Jianghai Channel Bridge and Jiuzhou Channel Bridge. Among the three bridges, the Qingzhou Channel Bridge has the longest main span of about 458 m long.
Images credit HZMB