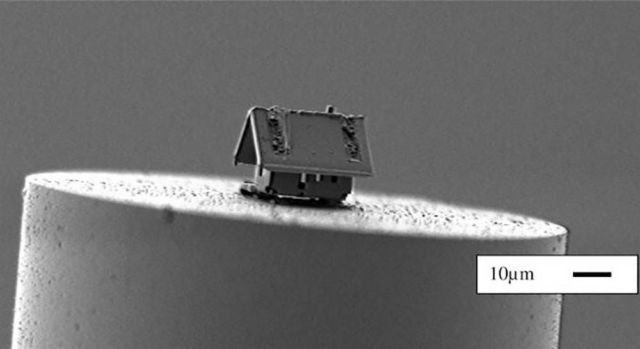 French scientists have constructed world's smallest house, that you can put 50 of them on a pinhead.
French researchers from the Femto-ST Institute using micro-robots, assembled the world's smallest house, with height 0.015 millimeters.
The micro house is around half a million times smaller than a regular two-storey house, has a pitched roof, windows and doors.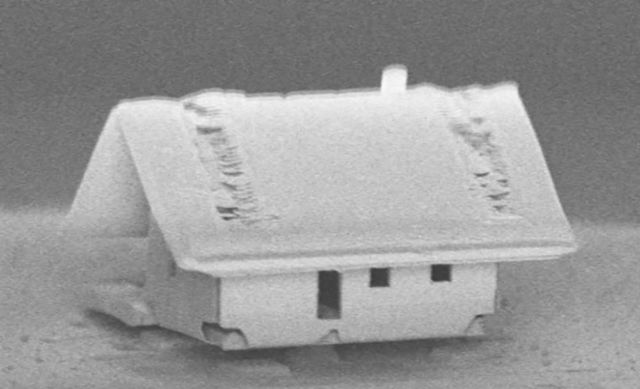 Engineer Jean-Yves Rauch, said:
"We decided to build the micro-house on the fibre to show that we are able to realise these microsystem assemblies on top of an optical fibre with high accuracy.
For the first time we were able to realise patterning and assembly with less than two nanometres [0.002 micrometres] of accuracy, which is a very important result for the robotics and optical community."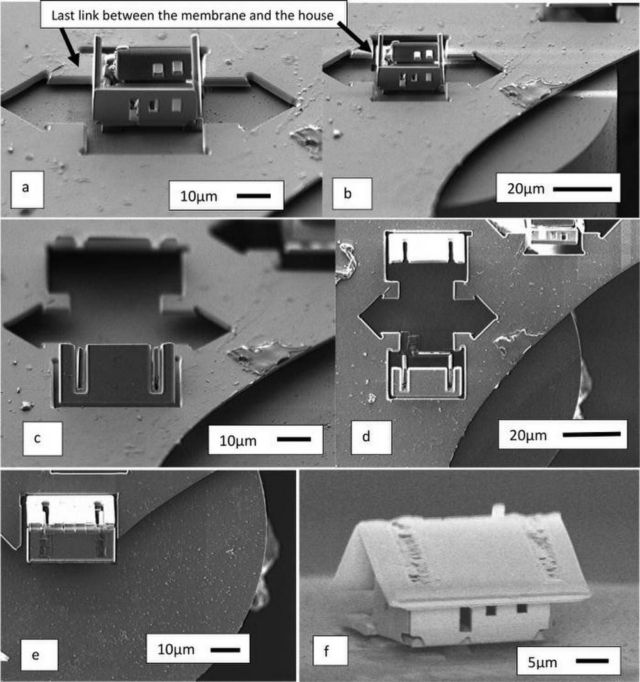 Images credit Femto-ST Institute
via livescience
source Journal of Vacuum Science and Technology