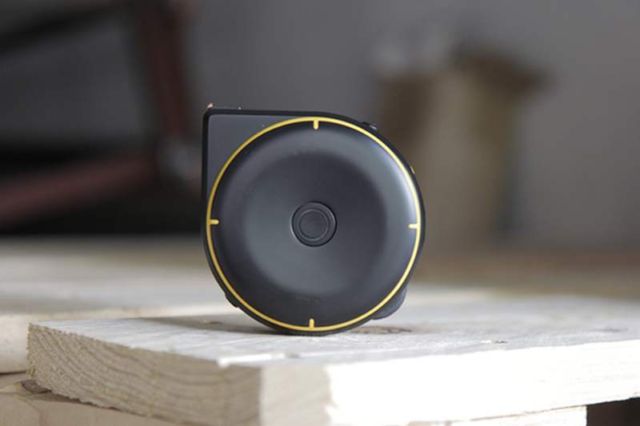 Bagel is the world's smartest tape measure, that can works via your smart phone.

Bagel is a digital tape measure that helps you, organize, and analyze any size measurements or surface.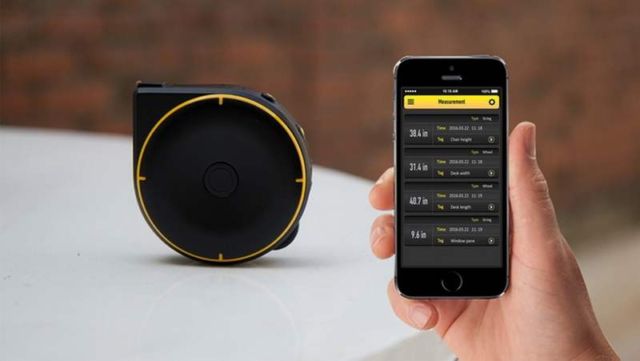 Bagel is the only tape measure you will ever need. With three different measuring modes, lets you measure just about anything.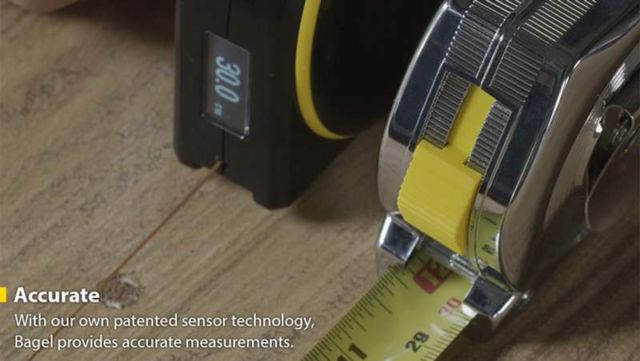 It can save measurements, record voice memos, and send data to its mobile app, where you can easily organize and analyze them.
Bagel is easy to use. Select one mode from three different measuring modes, take a measurement, then click the save button to save your data.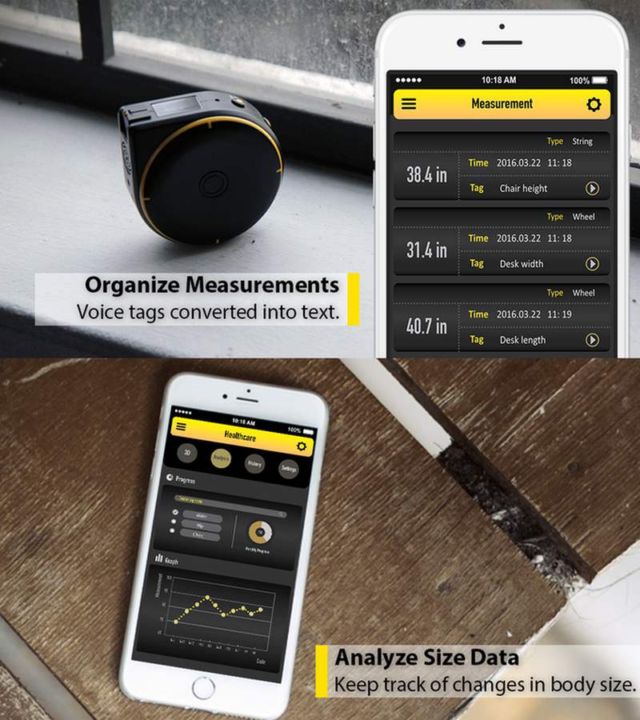 You can also choose to add a voice memo that describes what you measured. As soon as you connect Bagel to its mobile app, this voice recording will be automatically converted into text and tagged to your measurement.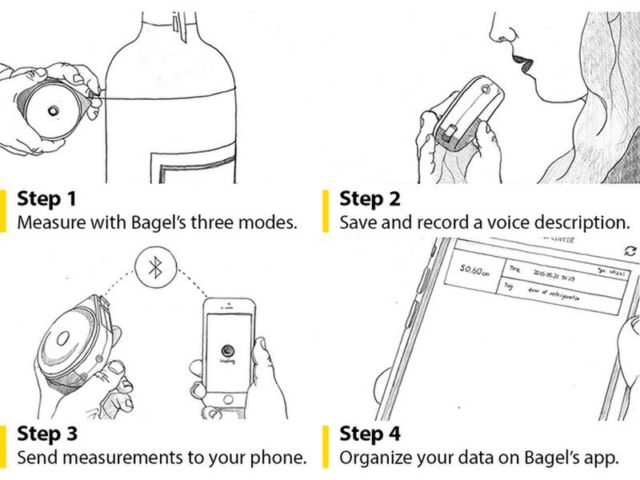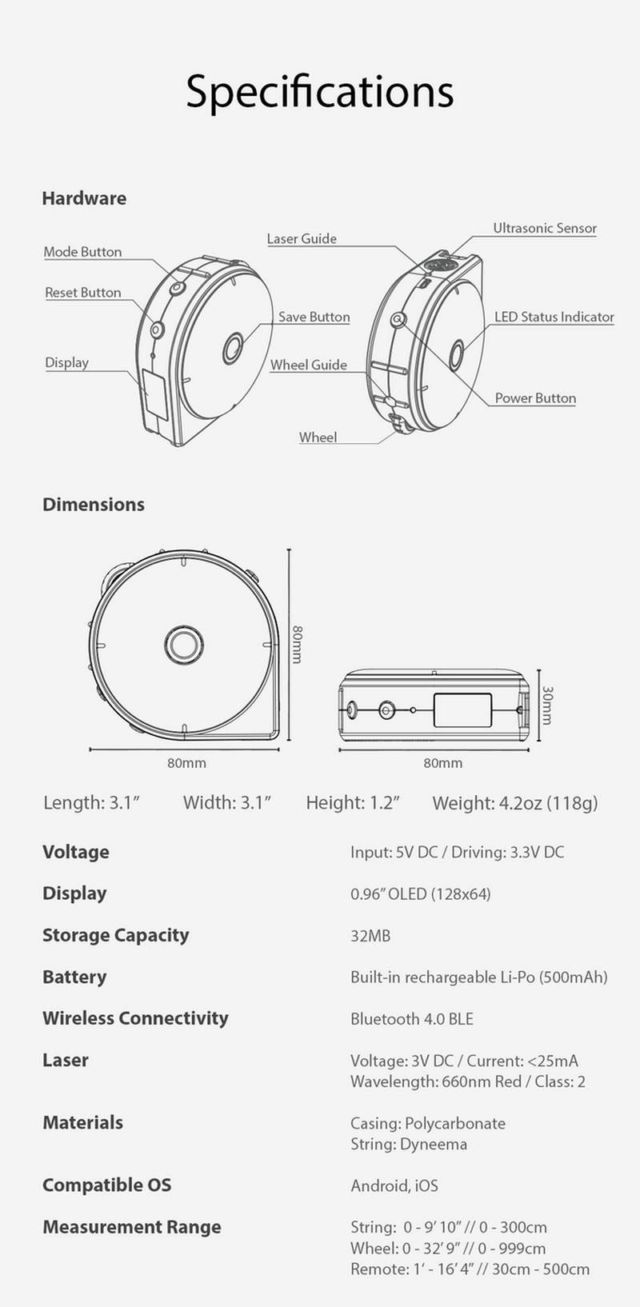 via kickstarter