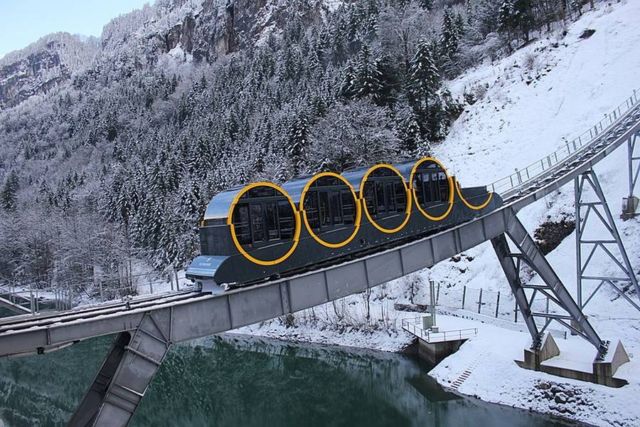 The world's steepest funicular railway has a route length of 1,704m and climbs an amazing maximum gradient of 110%/47.7°, in Switzerland.
The new transit line in the Schwyz-Schlattli valley up to Stoos, at an elevation of 1,300 meters.
Above, Schywz-Stoos Funicular.  Image credit Pakeha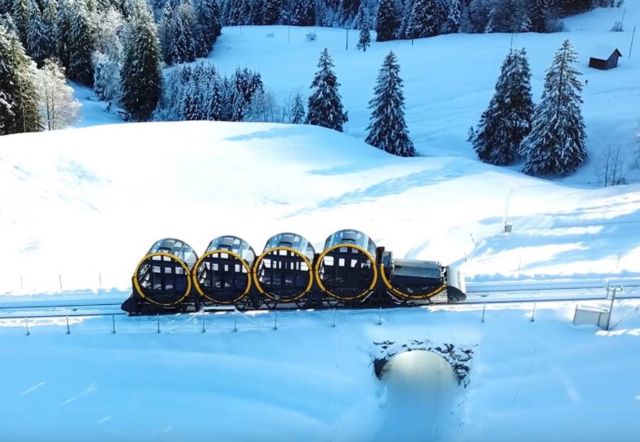 Built by Doppelmayr/Garaventa Group, with a capacity of 136 persons, travels at speeds of 10 m/s and transport 1,500 persons per hour per direction. Starting at Schlattli (562m), the system travels to Stoos (1306m) in just 3-5 minutes.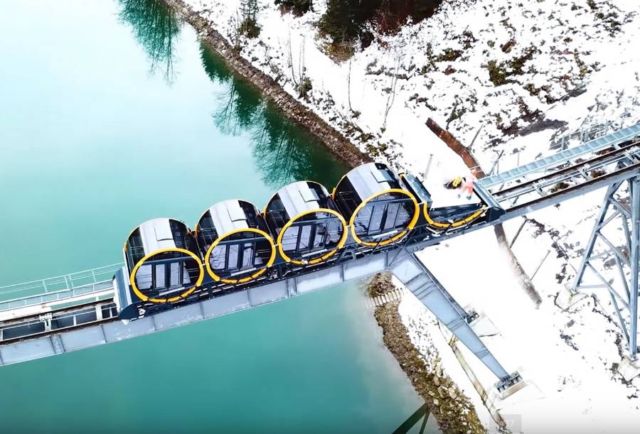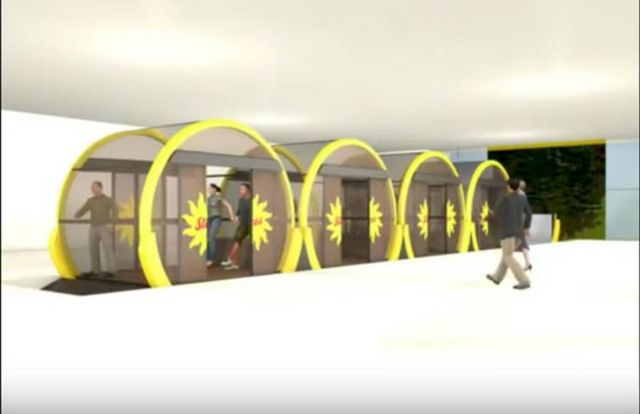 source Gondola Project