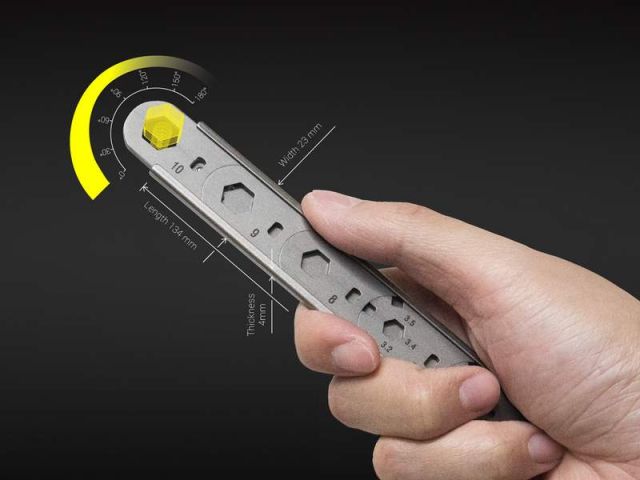 WRENCHit is a portable and multi-functional spanner, with easy-cycling and interchangeable wrenches.
WRENCHit is a reinvented spanner, with a design that lets you select and interchange the wrenches with different sizes and shapes while cycling through.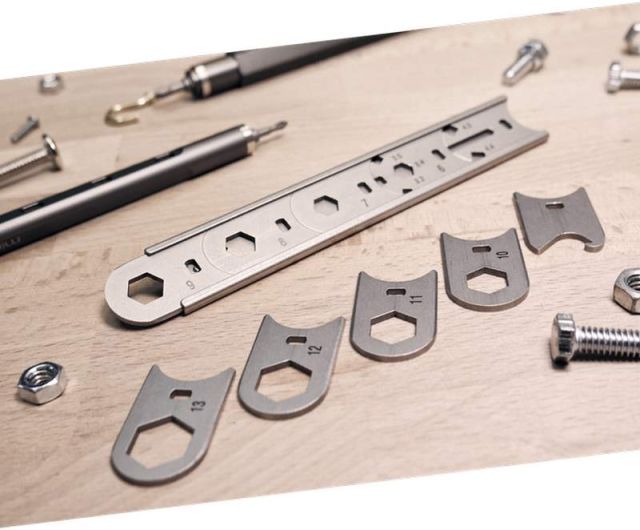 With a tough yet pocket-friendly wrench channel (sleeve), it allows you to slide the wrenches in and out very smoothly, and the sleeve will also offer a sturdy arm for applying torque to turn objects.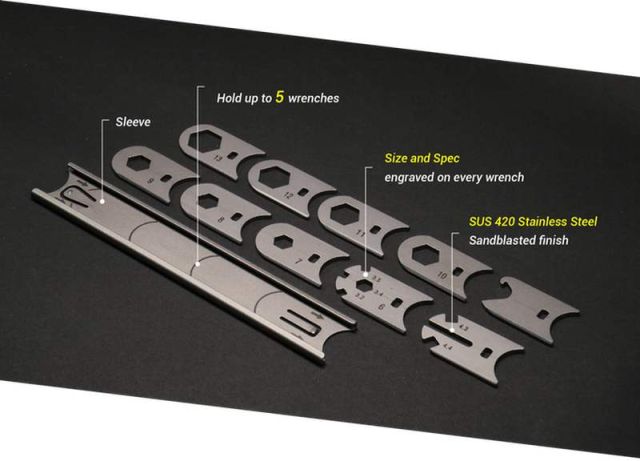 This one-stop toolbox will eliminate many spanners or toolkits you need to carry, thereby you'll enjoy the handy and deft construction, as well as its convenience and flexibility.

via kickstsrter