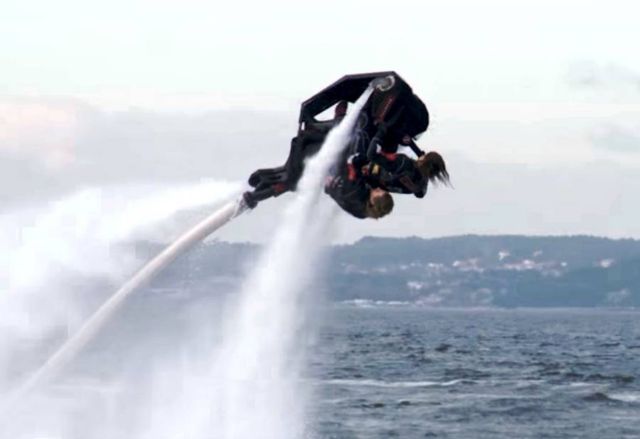 The Zapata Flyride is designed to offer new thrills for extreme riders and make hydroflight accessible for beginners.
Zapata Flyride achieves this by combining the familiar form and controls of a personal watercraft with Zapata's latest advancements in computer aided flight control and gyro stabilization.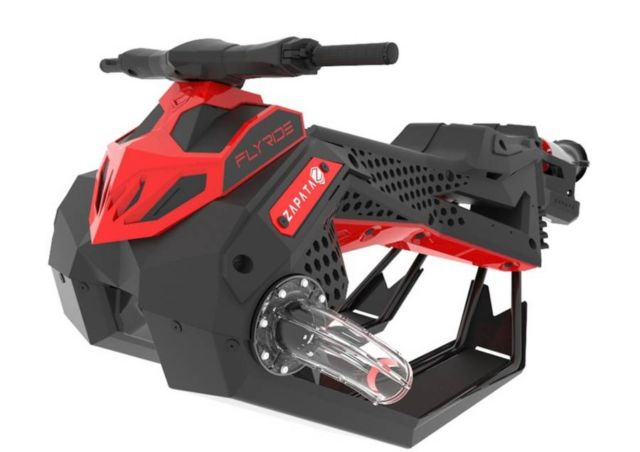 The FlyRide is the result of the mix of 3 fields: leisure, nautical extreme sport and drone. It makes this new product unique and matchless in the water toys market and thus gives you a valuable competitive advantage!
Compatible with existing flyboard equipment but the machine requires: Connection kit (hose, swivel, u-pipe etc.), adapter, EMK brain…. (if the customer does not otherwise have them).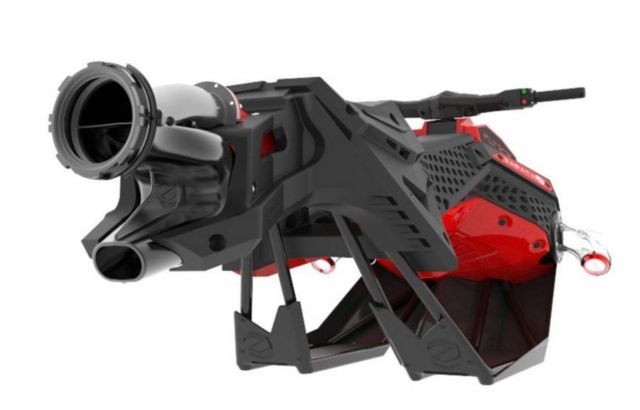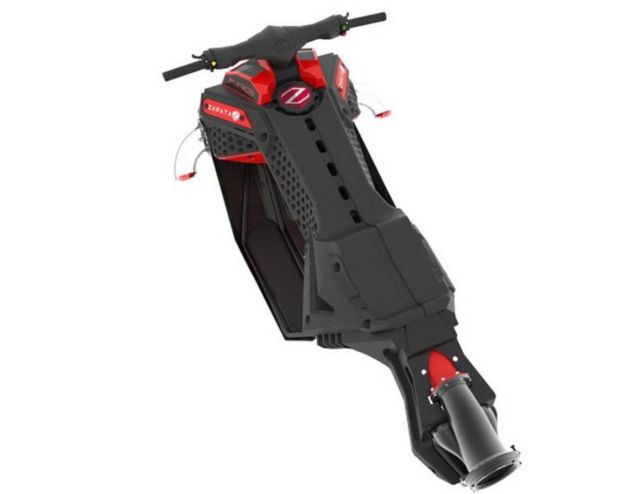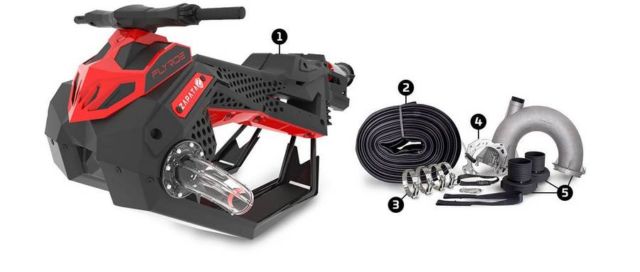 1-Flyride™, 2-Hose, 3-Hose Clamps, 4-Pump Interface, 5-Dual Swivel U-Pipe
Flyride is available for pre-order now and will begin shipping end of March, 2018.   Starting at: $5500 / €4500
source Zapata