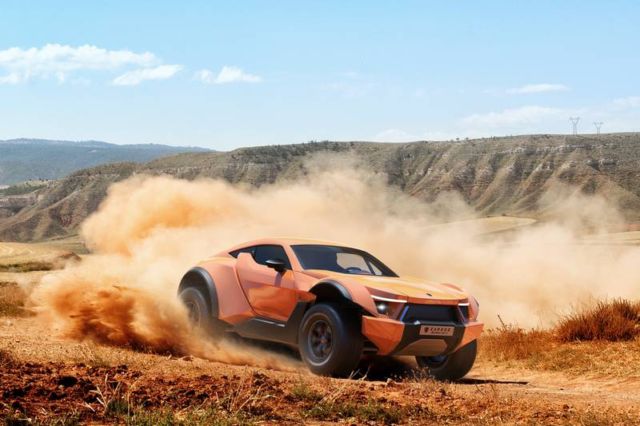 Zarooq SandRacer 500 GT, a 2-seater,
525hp

mid-engine, carbon fibre supercar.

Zarooq SandRacer 500 GT with a body penned by a hypercar designer, featuring a luxury carbon fibre and hand-stitched leather interior by Mansory who is also in charge of the carbon fibre body.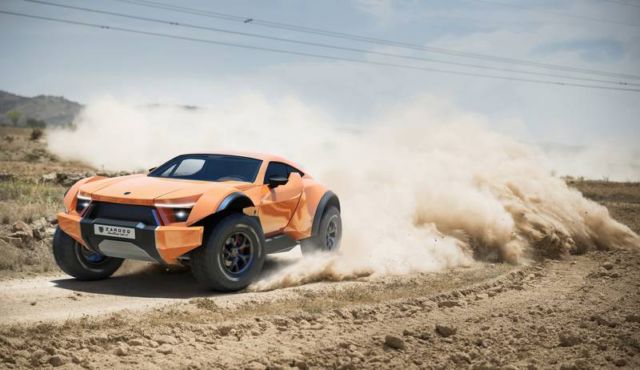 The brutal performance (525hp, 660Nm,6.2l V8; 1300 kg) is as potent on the asphalt as off-road with 45 cm Dakar-grade dampers, a sequential off-road racing gearbox and a unique lightweight racing chassis with a built-in roll cage designed by Campos Racing Grand Prix engineers.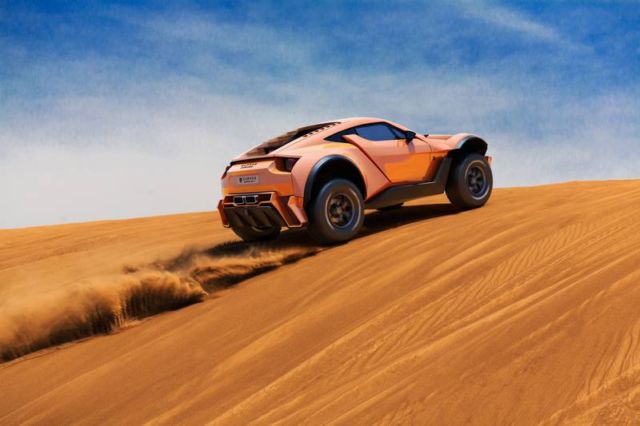 Hand-made racing tubular chassis – 1300 kg kerb weight
Intrax Racing Suspension – 450 mm travel
LT1 6.2l V8 tuned to 525 hp/ 660 Nm
5-speed racing sequential gearbox by Weddle
130l fuel tank
220 km/h top speed
6 piston caliper ventilated brakes
Full Carbon fibre body by Mansory
Carbon Fibre and Hand-stitched leather interior by Mansory
Infotainment and A/C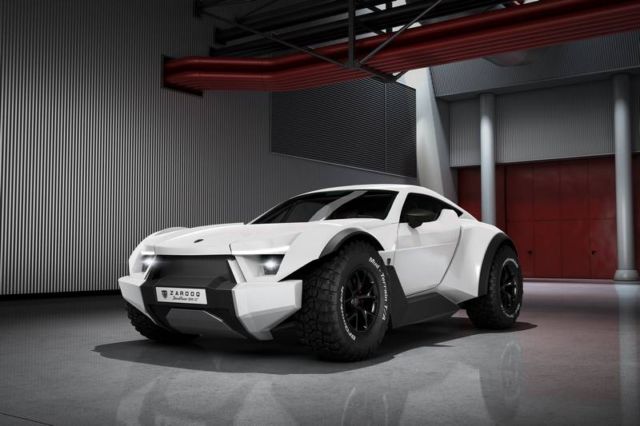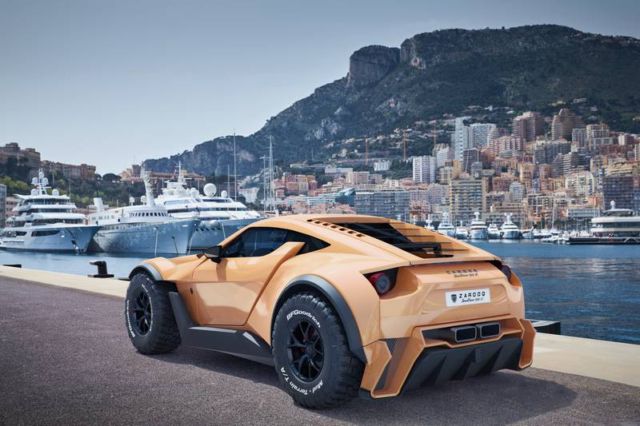 source Zarooq