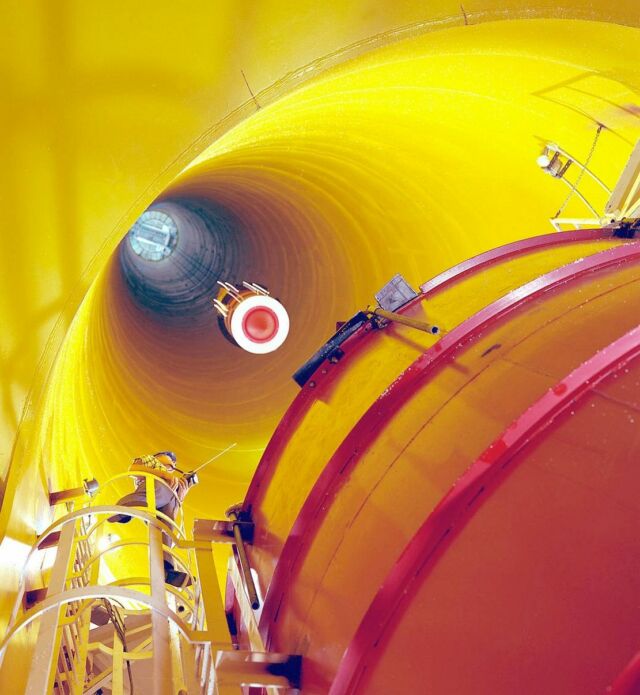 This tunnel view looking up from Level 5 is of the Zero Gravity Facility at Lewis Research Center.
Now known as John H. Glenn Research Center at Lewis Field, the image was taken in Cleveland, Ohio, on Sept. 12, 1966.
The tower dropped 460 feet and allowed scientists to perform 5.18 seconds of microgravity research.
By comparison, the Washington Monument is 555 feet tall.
Image Credit: NASA
Editor: Yvette Smith