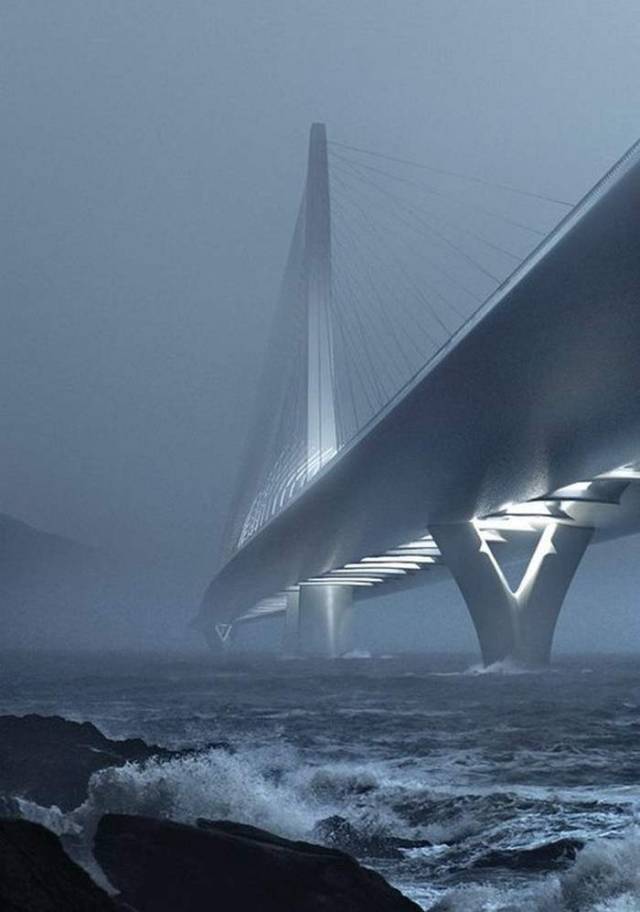 Zaha Hadid Architects announced the winner of Danjiang Bridge competition, located at the mouth of Tamsui River that flows through the capital Taipei.
Images credit ZHA
The cable-stayed Danjiang bridge design minimises its visual impact by using only one concrete structural mast to support the 920m road, rail and pedestrian deck made from steel. It will be the world's longest single-tower, asymmetric cable-stayed bridge.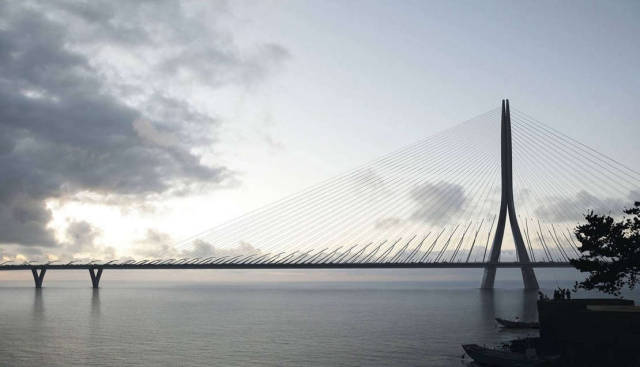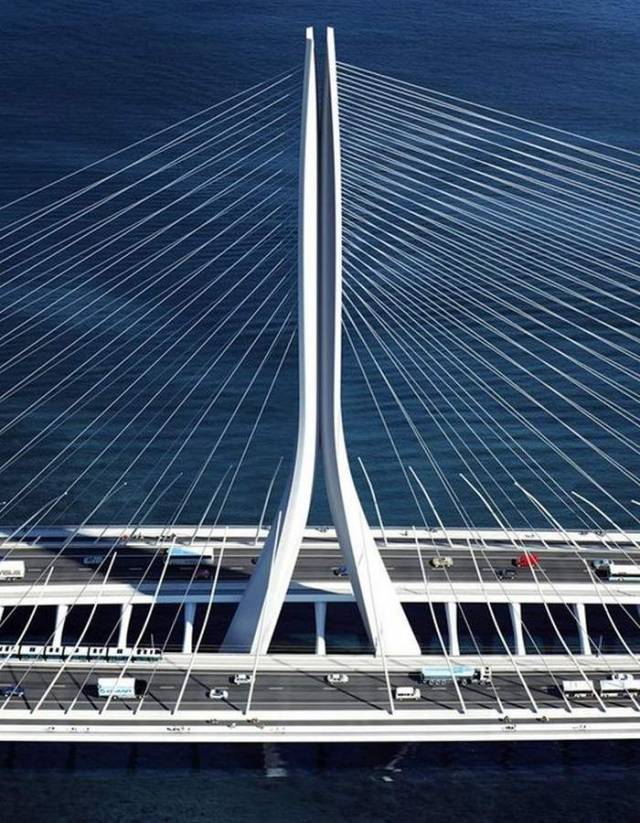 Zaha Hadid Architects the winner of the Danjiang Bridge International Competition in Taiwan, said:
"The bridge will increase connectivity between neighbourhoods and reduce through-traffic on local roads within local town centres by linking the Highways 2 and 15, with the West Coast Expressway (Route 61) and Bali-Xindian Expressway (Route 64).
By also reducing traffic from the congested Guandu Bridge upriver, the Danjiang Bridge will greatly improve the northern coast traffic system and enhance accessibility throughout the region with the rapidly expanding Port of Taipei/Taipei Harbour, the region's busiest shipping port."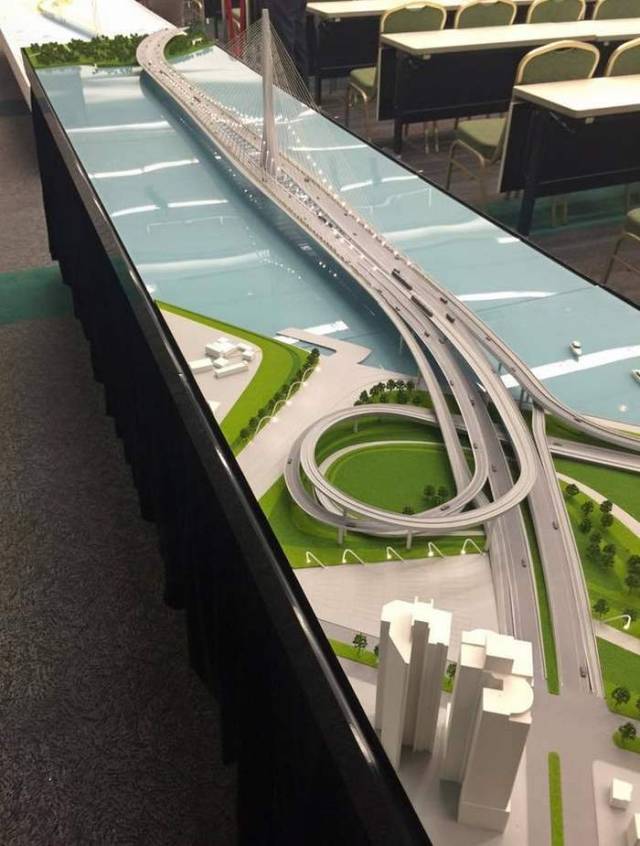 source ZHA