Designed for the American football team Oakland Raiders, this new stadium features a giant transparent roof.
The $1.9 billion proposed stadium by MANICA Architecture, the new home for Oakland Raiders in Las Vegas, will have 65,000 seats.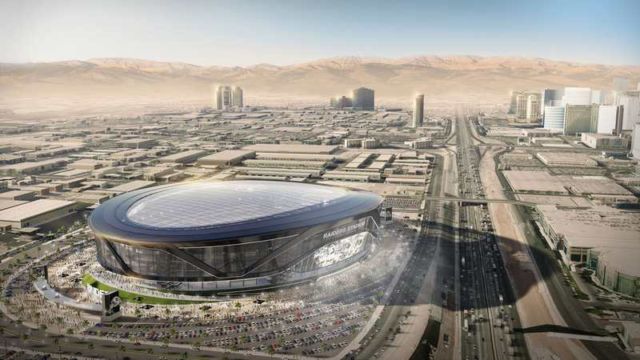 From the architects:
The sleek and modern stadium features a horseshoe-shaped seating arrangement that is open on one end to offer spectacular views toward the neighboring Las Vegas Strip.  At the center of the open club end is a tower of approximately 120 feet that will house a "flaming cauldron" in Al Davis's honor.
The domed and air-conditioned stadium includes 65,000 spectator seats and captures the spirit and excitement of Las Vegas.  The design is expandable to 72,000 for Super Bowl events.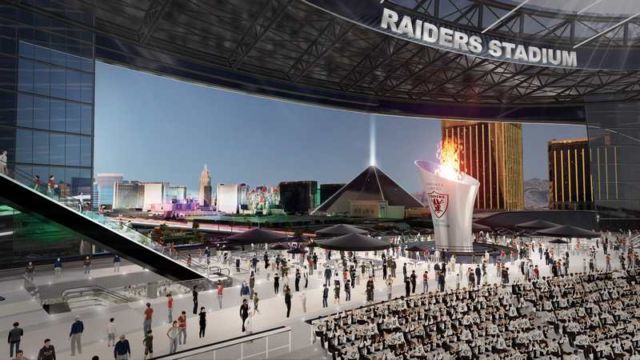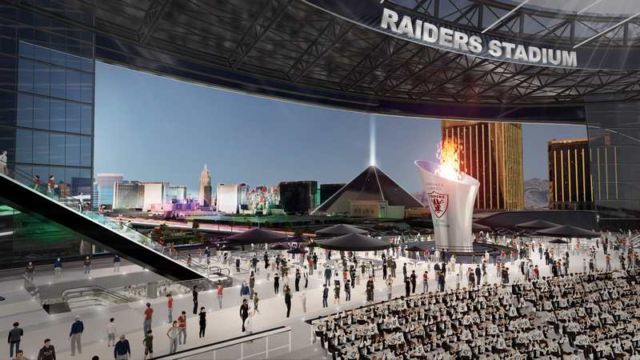 The site, located adjacent to the Strip, accommodates the state-of-the-art stadium as well as 8,000 cars, tailgating amenities, and a mixed-use commercial development.  It's location near to the freeway and the airport allows for  easy access and adequate surrounding parking.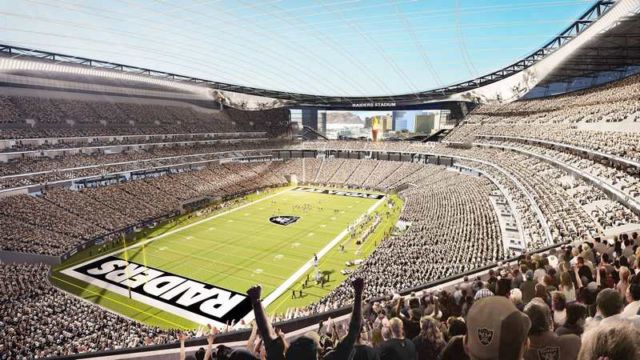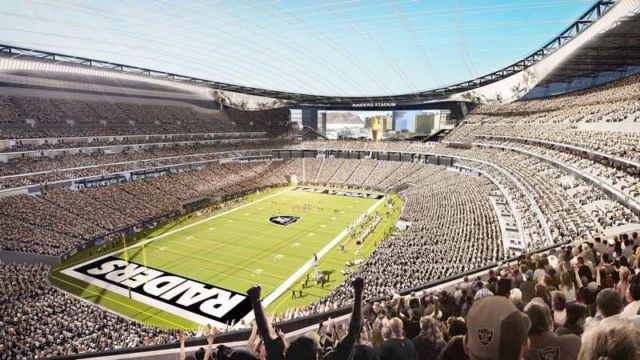 via dezeen
source MANICA Architecture