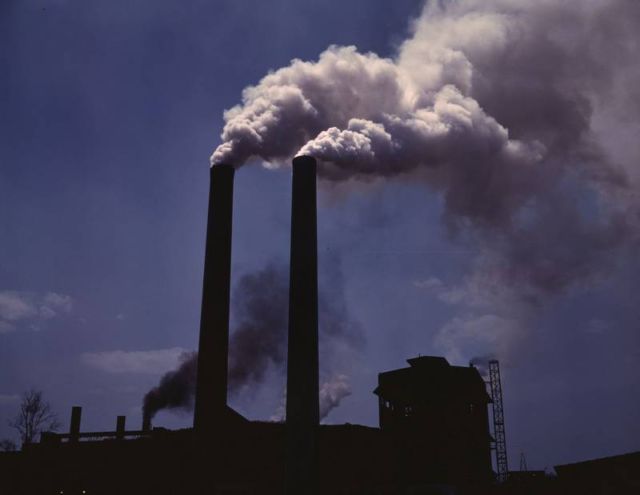 Only 100 companies are responsible for 71% of global greenhouse gas emissions.
This is according to a new report from climate change non-profit CDP, with the Climate Accountability Institute.
Above, air pollution from a coking oven.  Credit wikimedia
World's top three emitters are fossil fuel companies including ExxonMobil, Shell, BP and Chevron and Russia's Gazprom.
China's coal industry, a collection of state-owned firms, has emitted an estimated 14.3 per cent of the world's industrial greenhouse gases.
This 2017 report and dataset release mark the first in an ongoing series of updates to Rick's pioneering work. It is the first output of an ongoing collaboration between CAI and CDP that started in Lima. It highlights several important aspects: historical corporate emissions, the present view, and the path forward. Its novelty lies in its comprehensiveness and the fact that it's the only available data source to paint GHG emissions responsibility from the producer-side. The segmentation by hydrocarbon type not only facilitates improved emission estimations, but also provides useful information for those working in or with the energy sector. It
is the result of laborious data collection, but also of methodological improvements on GHG indirect
emissions accounting.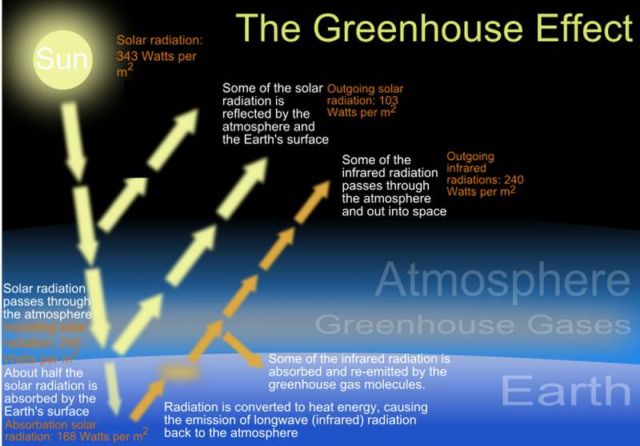 Energy flow between the sun, the atmosphere and earth's surface.  Credit wikimedia
via dailymail