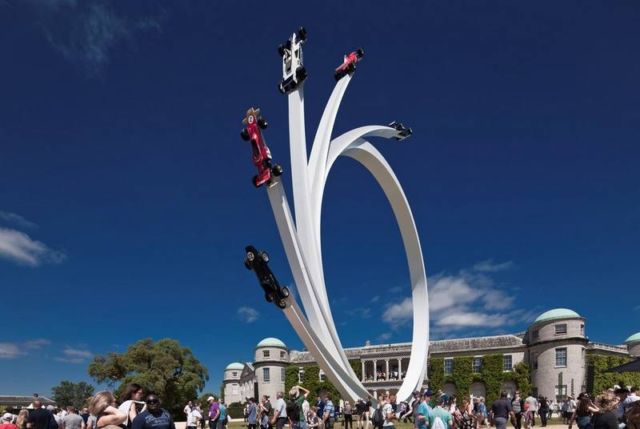 This is the impressive central sculpture for Goodwood Festival of Speed 2017,
celebrating Bernie Ecclestone's history in F1.

This beautifully designed thirty-five meters high sculpture, created by Gerry Judah for the Central Feature at Goodwood Festival of Speed 2017.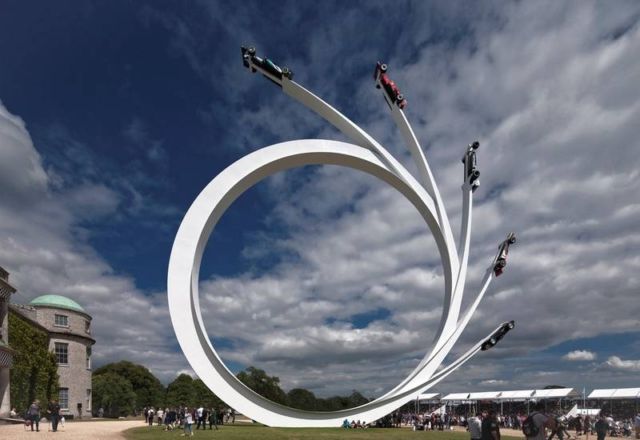 The project that took 4,000 man hours to fabricate, displays five Formula One cars celebrating Bernie Ecclestone's career and involvement in Grand Prix racing.
The giant sculpture's data: Five Formula One cars, sixty-five tonnes total weight, twenty people to fabricate, six weeks to fabricate and install, three cranes needed for assembly.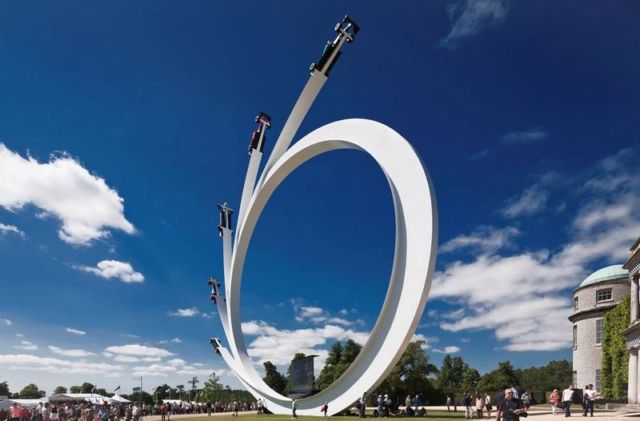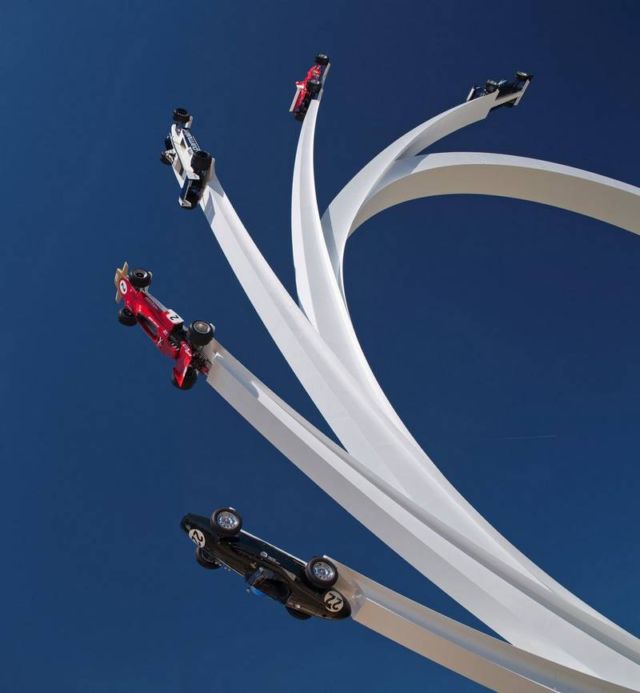 source Goodwood Festival of Speed
Enjoying This Story?
Subscribe to our newsletter and get our latest, sent right to your inbox.